Chilling Adventures of Sabrina Promotes Gavin Leatherwood, Lachlan Watson to Series Regulars
It seems like we'll be seeing plenty more of Nick Scratch going forward, especially considering his current circumstances.
By Chris Morse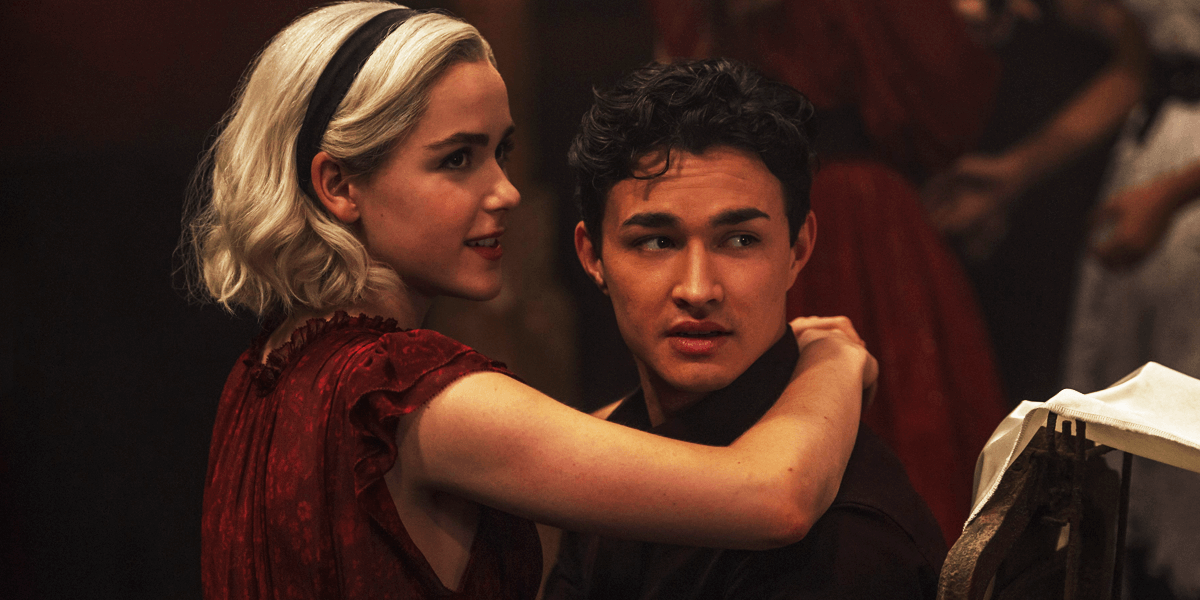 It looks like we can expect to see much more of two familiar faces from Chilling Adventures of Sabrina. Netflix announced today that stars Gavin Leatherwood and Lachlan Watson have been promoted to series regulars going forward, which means fans can expect to see much more of their characters in the upcoming Parts 3 and 4 of the series, which will include a total of 16 more episodes.
Leatherwood's promotion to series regular in particular is a no-brainer. Not only did his character, Nicholas Scratch, play a huge role in Part 2 of the story, the most recent episode ended with the Dark Lord himself being trapped in his body as he was banished to Hell for Lilith to take over as ruler with slightly-less apocalyptic plans compared to her former lover.
Watson plays Theo Putnam in the story, one of Sabrina's best friends who went through quite a journey of his own this past season, culminating in him coming to terms with his identity and living how he is comfortable. The teenage witch's mortal friends aren't going anywhere anytime soon, but it's nice to see our side characters given their own steady places alongside the main stars of the show.
Part 2 of Chilling Adventures of Sabrina is now streaming on Netflix, with the series already having been renewed for 16 more episodes that will make up Parts 3 and 4. Stay tuned to Dead Entertainment for all the latest news and updates on the show.