Here's the Entire Soundtrack for Godzilla: King of the Monsters
Have a listen to this impressive soundtrack by Bear McCreary in its entirety right here.
By Jay Gervais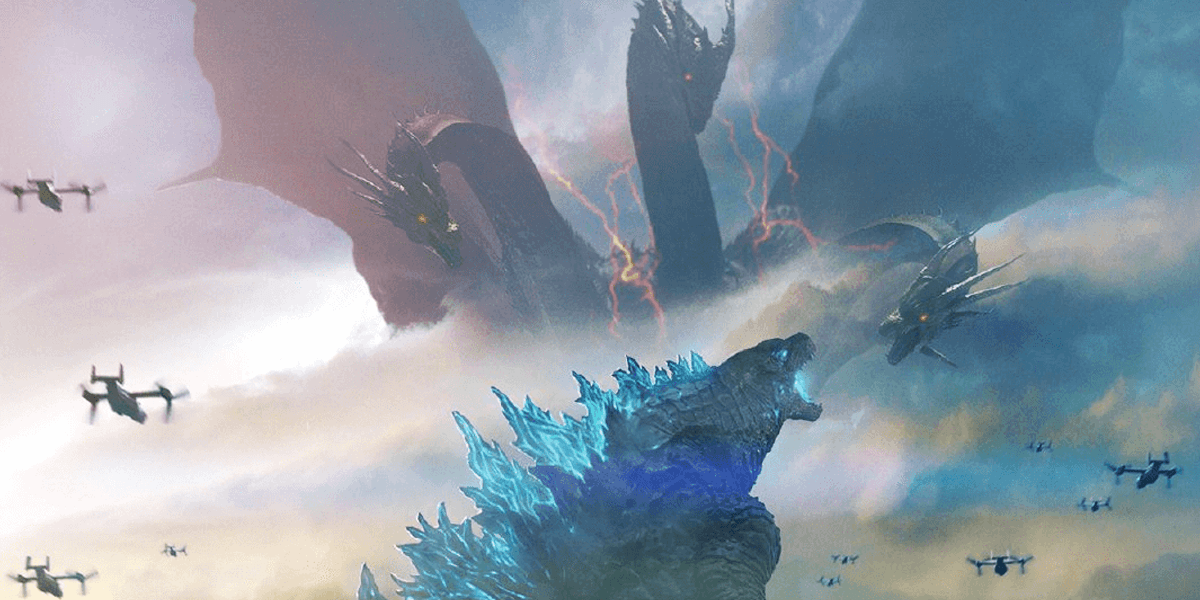 Why stop at just a few tracks, right? WaterTower Music, the label behind the soundtrack release for Godzilla: King of the Monsters, unleashed the entire film's music earlier today on its official YouTube account. Check out the embedded playlist below or click here for the direct link if that's your preference.

There is plenty to appreciate here, such as the return of Akira Ifukube's iconic theme for the King in "Main Title," which intertwines familiar compositions with some new ones. Among the themes included for the other monsters in the film is one for the three-headed King Ghidorah, which is fittingly titled "Ghidorah Theme." While we reported yesterday about "Rodan," it's too damn good not to mention again. Finally, Yuji Koseki's "Mothra'a Song" is adapted for this film to honor the powerful Mothra, the so-called Queen of the Monsters.

Aside from these major themes, Bear McCreary (The Walking Dead) also brings many of his own great ideas to the table as well. This is evident in tracks like "The Larva," "The First Gods," and "Goodbye Old Friend," just to name a few. Not to mention the vocal track featuring System of a Down's frontman, Serj Tankian, who provided his talents to a fantastic instrumental by McCreary. All in all, this composer has greatly honored the legacy of Godzilla in a huge way with a masterful work that would have made Ifukube proud if he were alive today.

The soundtrack is now available to own digitally, with the CD release coming at the end of this month to coincide with the release of the film.

[relatedArticle-0]

You can give the previous trailer a watch above as well, but in the meantime, here's what you can expect from Godzilla: King of the Monsters when it smashes into theaters later this month.

[blockquote-0]

Based on a script written by Zach Shields, director Michael Dougherty, and Max Borenstein, Godzilla: King of the Monsters stars Kyle Chandler, Vera Farmiga, Millie Bobby Brown, Bradley Whitford, Sally Hawkins, Charles Dance, Thomas Middleditch, O'Shea Jackson Jr., Ken Watanabe, and Zhang Ziyi. The film is due out on May 31st, 2019.