Dan Aykroyd Discusses Ghostbusters Prequel Script, Upcoming Jason Reitman Sequel
How would you like to see the original crew as teenagers back in 1969?
By Chris Morse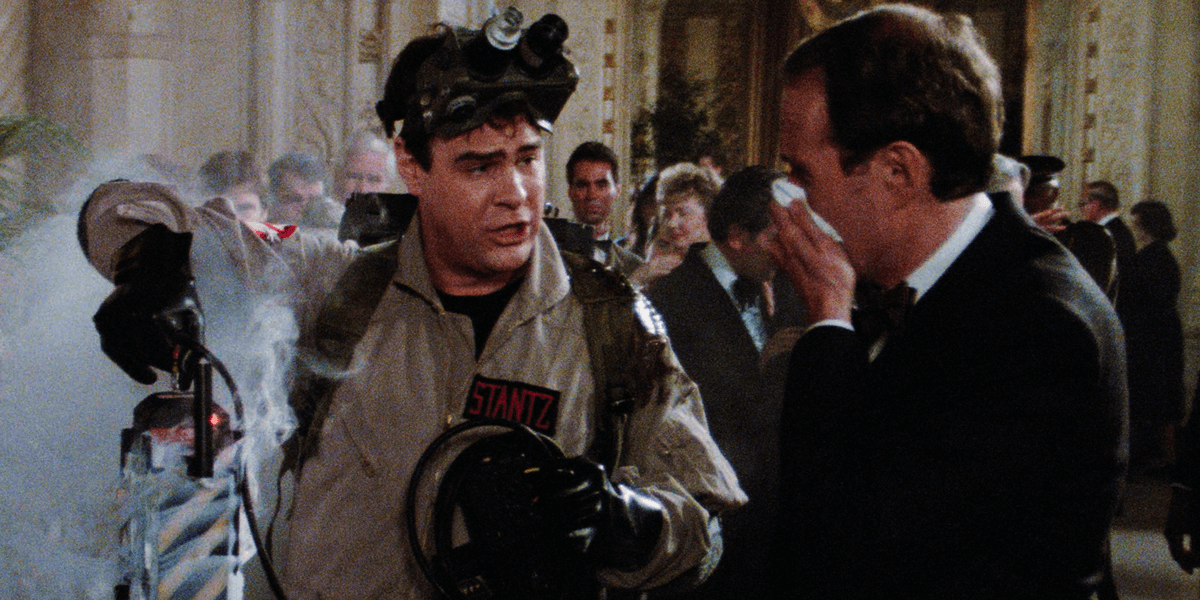 With a new Ghostbusters film finally on the horizon, one that is a sequel to the original no less, it's only fair to assume Dan Aykroyd is back to his expected level of enthusiasm for the franchise with plenty of topics to discuss. The actor and writer proved as much in a recent chat with 660 News, in which he spoke about the upcoming sequel from Jason Reitman as well as other potential projects on the way.

Aykroyd began by commenting on the new film, dropping a tease that could be music to the ears of any fan of the original film. He doesn't outright say anything, but upon reading through the script, he at least expresses hope that we will see some "familiar faces" with this one. Who you gonna call?

[pullQuote-0]

"It's so different from even the first and second," he continued. "This just takes it to a new generation and a new direction that is so warm, heartfelt and indeed, quite scary when you confront some of the issues that are being discussed." One key point about the project is keeping costs under control after the 2016 film got a bit out of hand in that regard, but he offers his assurance that the next film is right on track.

Interestingly, Aykroyd also gave fans a glimpse into what the future of Ghostbusters might look like following this next installment. In particular, he has already written a script for a prequel set in 1969 that involves the teenage versions of the original trio.

[blockquote-0]

"Way, way down," he said, when asked if this prequel might be coming sooner rather than later. "Though we have other stuff after the Jason Reitman-helmed movie. We have at least one or two other concepts for the 'Ghostbusters' and then we'll look at doing the prequel, which will be a perfect button on all we've done up to that point."

Based on these comments, it's safe to say that the future of the franchise is brighter than ever, especially if Jason Reitman can successfully reinvigorate a beloved franchise and successfully pass the torch down to a new generation of Ghostbusters. However, only time will tell where all this will lead.

The confirmed cast of the new Ghostbusters film so far includes Finn Wolfhard (Stranger Things, Stephen King's It), Mckenna Grace (The Haunting of Hill House, Annabelle Comes Home, Captain Marvel), and Carrie Coon (The Leftovers, Fargo, Gone Girl). The trio make up the core family unit of the story, which is said to follow a single mother and her children with some kind of mysterious ties to the Ghostbusters of old. Exactly how they will come into play remains a mystery. Early reports have indicated that Sigourney Weaver would be returning for the new film, which may provide a clue in itself.

It stands to reason that Grace and Wolfhard's characters might make up one half of the next generation of paranormal investigators however they might stumble their way into the ghostbusting business. The main characters are said to be four teens: two boys and two girls. Considering this film will be a direct sequel to the original Ghostbusters, we will likely see a passing of the torch a way that directly connects to the story and characters we still love to this day. We are hopeful the surviving original characters will all make an appearance in this sequel.

The new Ghostbusters sequel is written by Gil Kenan and Jason Reitman, with the latter also directing, and will hit theaters next summer on July 10th, 2020. Stay tuned to Dead Entertainment for all the latest news and updates on this film.