New Annabelle Comes Home Poster Teases Other Artifacts That May Come to Life
A whole room full of terrors are ready to wreak havoc if this cursed doll has her way.
By Chris Morse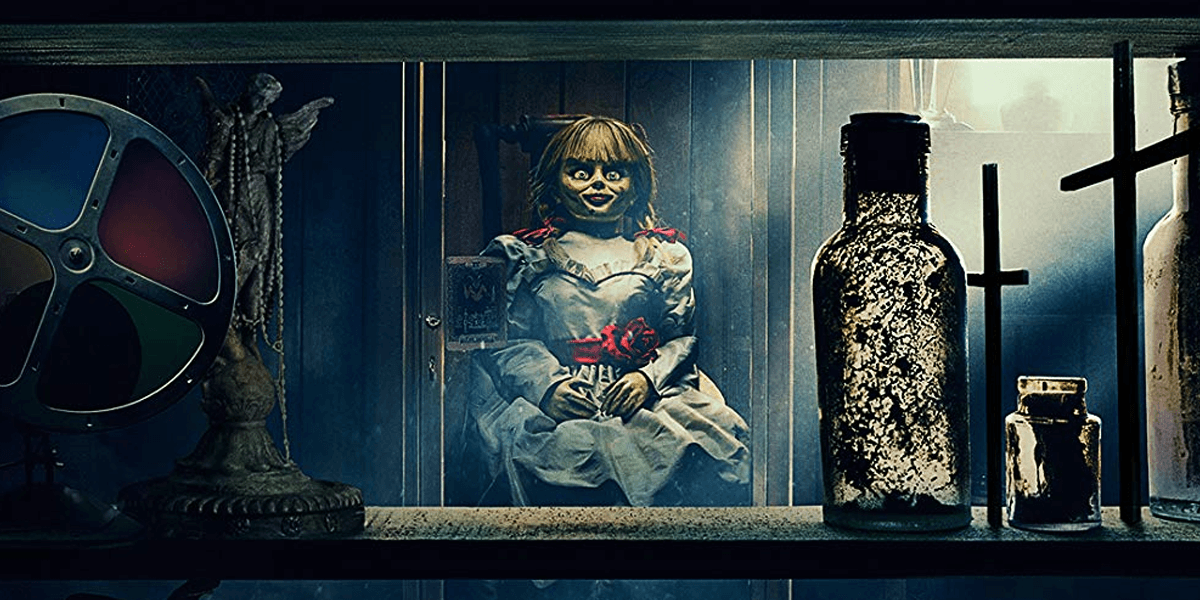 We are just over a month away from the arrival of Annabelle Comes Home, which hits theaters on June 26th after recently moving forward a couple days into a midweek release. This will be the seventh installment of the Conjuring universe that has spawned numerous spinoffs and is showing no signs of slowing down. This latest film sees the Warrens bringing the cursed Annabelle doll back home to their artifact room, where it should be safe from doing any further harm, but such a relic must not be underestimated, as we will soon find out.
Interestingly, we may see a number of other artifacts stored there come to life as a result of the doll's powers, which is just what the latest poster for the film is hinting at with the inclusion of several other potential villains who may be tied into this story or future installments down the road. After all, the Warrens have a long history investigating the paranormal. Have a look at the new poster below.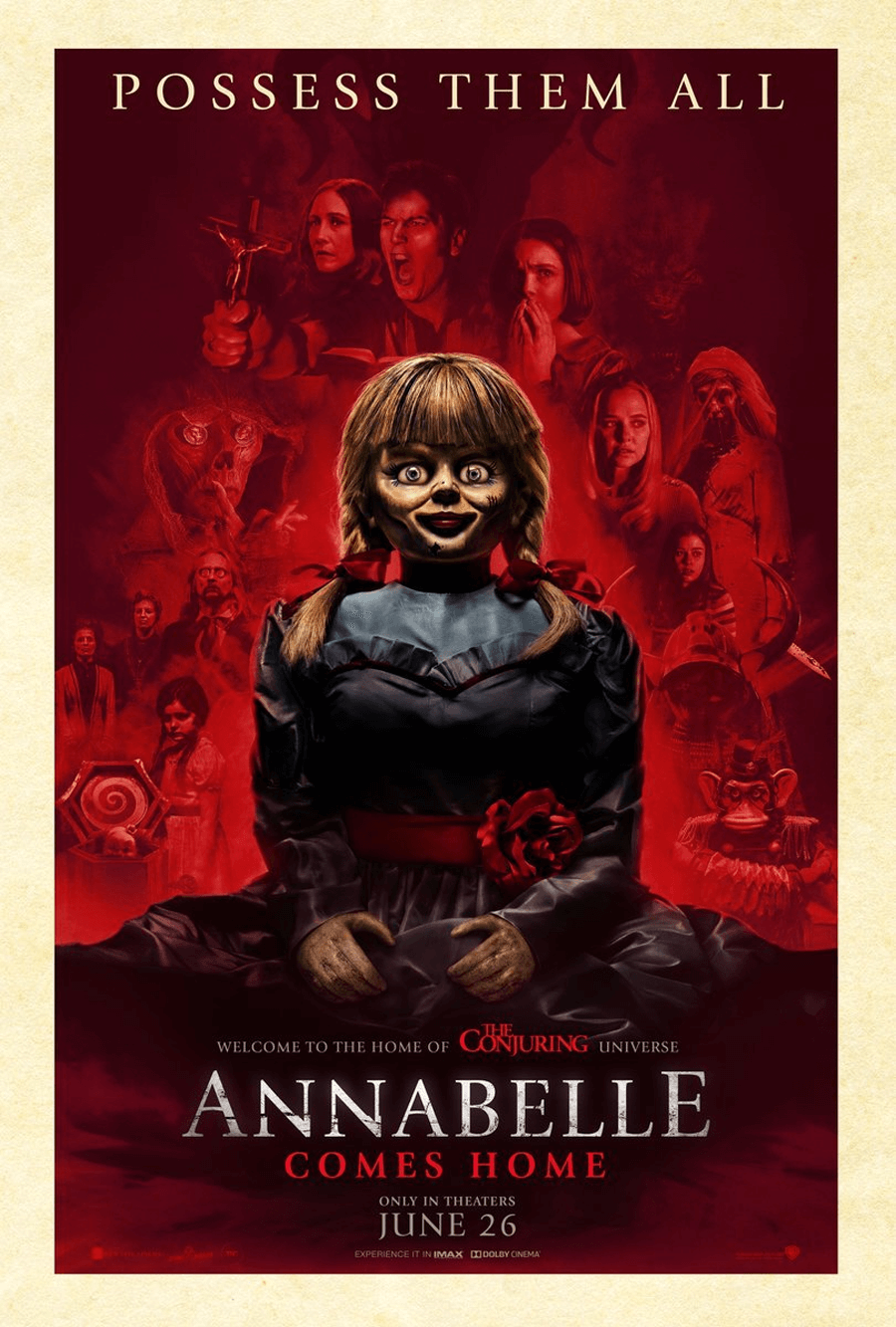 Franchise regulars Patrick Wilson and Vera Farmiga will reprise their roles of paranormal investigators Ed and Lorraine Warren in Annabelle Comes Home. After the Annabelle doll is brought to their Artifacts Room in an effort to keep it from causing any more harm, it soon sets its sights on their daughter, Judy, forcing her to team up with her babysitter and her best friend to go up against its evil.
Wilson and Farmiga previously appeared in both The Conjuring and The Conjuring 2. Judy will be played by Mckenna Grace (The Haunting of Hill House) with Madison Iseman and Katie Sarife also starring. Gary Dauberman wrote the script and will also be making his directorial debut with this project. The film scheduled to hit theaters on June 26th, 2019.
Stay tuned for all the latest on Annabelle Comes Home right here on Dead Entertainment.