Shed of the Dead Review: Drew Cullingham's Zombie Apocalypse Delivers Blood and Laughs
Imaginative storytelling paired with witty British humor makes for a successful combination.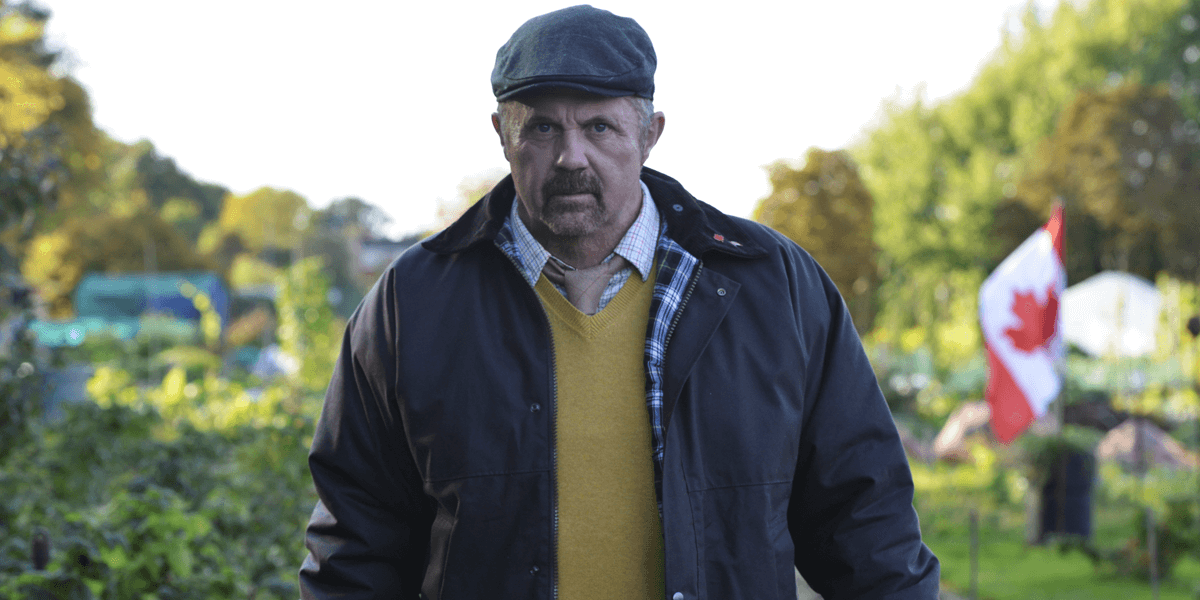 Shed of the Dead is only the latest film to incorporate the gore and horror of a zombie apocalypse into a film with comedic overtones and hilarious situations, but it definitely pulls off the concept well. When Trevor (Spencer Brown) is approached by his proper neighbor, Mr. Parsons (Kane Hodder), he is threatened with losing his beloved shed.
The shed, a place he goes to escape his nagging wife, is a sanctuary where he can focus on his wargame fantasy adventures. He works on his tiny soldier miniatures and daydreams about being Casimir the Destroyer. The film transitions between real-world Trevor to fantasy-world Casimir, which adds another dimension to the movie.
I was personally drawn to this film because of the appearance of horror legends Kane Hodder, Bill Moseley, and Michael Berryman, but it didn't take long to really enjoy the two main characters, Trevor and his friend Graham (Ewen MacIntosh). I couldn't help but be delighted by the Canadian references in the film. I thoroughly enjoyed, and smiled, during the scene in which Mr. Parsons pointed to his well-kept garden plot and blowing in the wind was a Canadian flag.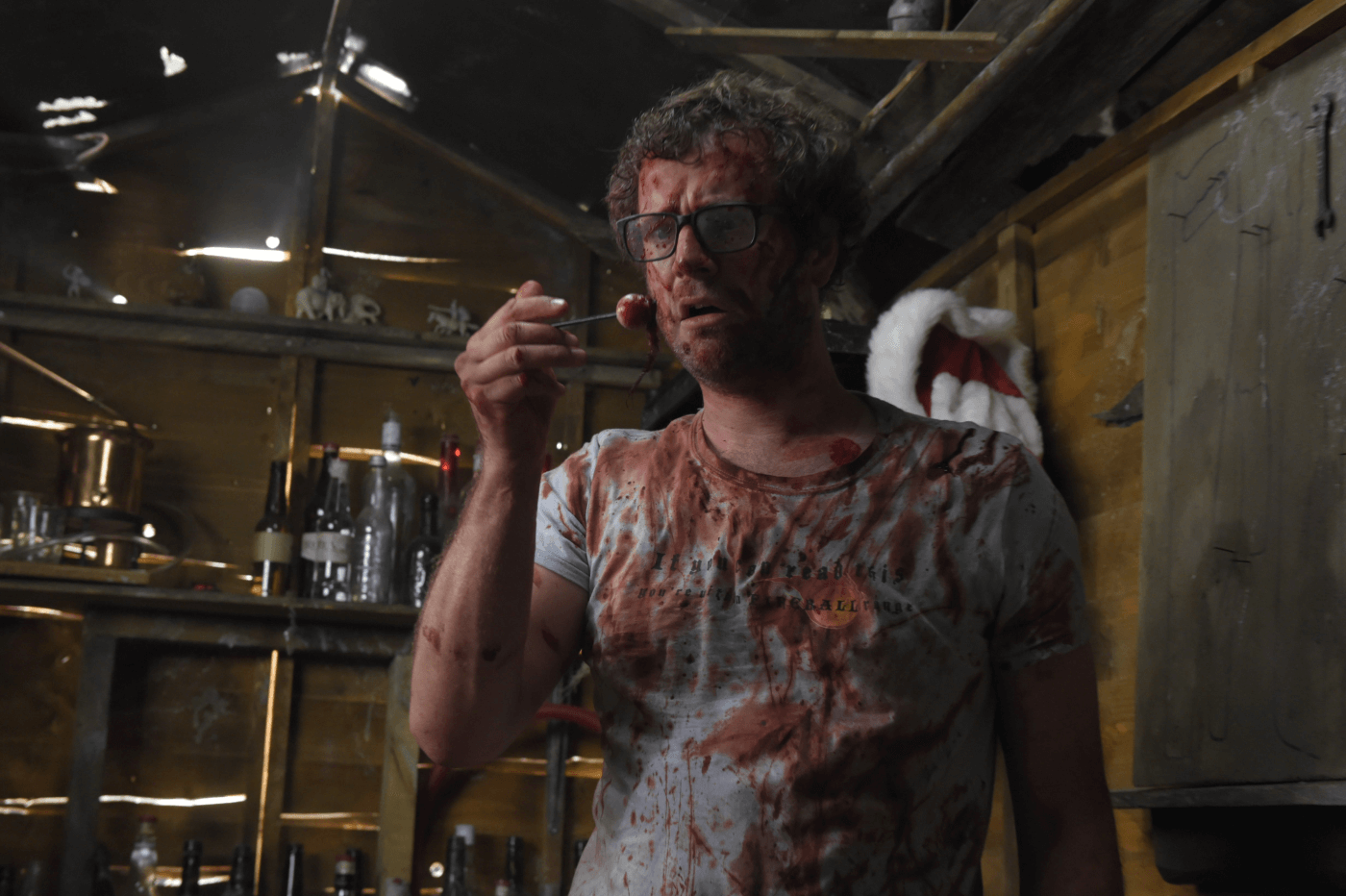 The compatibility between Brown and Hodder's characters was evident by their interaction while on the screen at the same time. In fact, it wasn't the characters' dialogue that garnered laughs at times, but how they looked at each other. The facial expressions by Hodder alone while watching Brown was amusing all in itself. His role as Mr. Parsons is priceless and definitely a nice change from the slasher films he is more typically known for.
When introduced to Trevor's wife, Bobbi (Lauren Socha), we could clearly see why he would want to hide away in his shed. The nagging, foul-mouthed wife wasn't a likeable character for most of the film. Only towards the end of the film did we see her caring side. Socha portrayed her character well, alongside her dominatrix friend, Harriet (Emily Booth), who showed us a whole new side of Michael Berryman's Derek, who was one of her "clients."
I thought the film was well-paced. It seemed to go out of focus at a few points, but quickly corrected itself. The incorporation of the fantasy sequences I found were a nice addition to break up the film from realty for Trevor's character. While the viewer sees the carnage of the apocalypse before Trevor does (thanks to his headphones), that lends another comedic tone to the film. How is this guy just walking around with blood and bodies around him, not noticing anything out of the ordinary?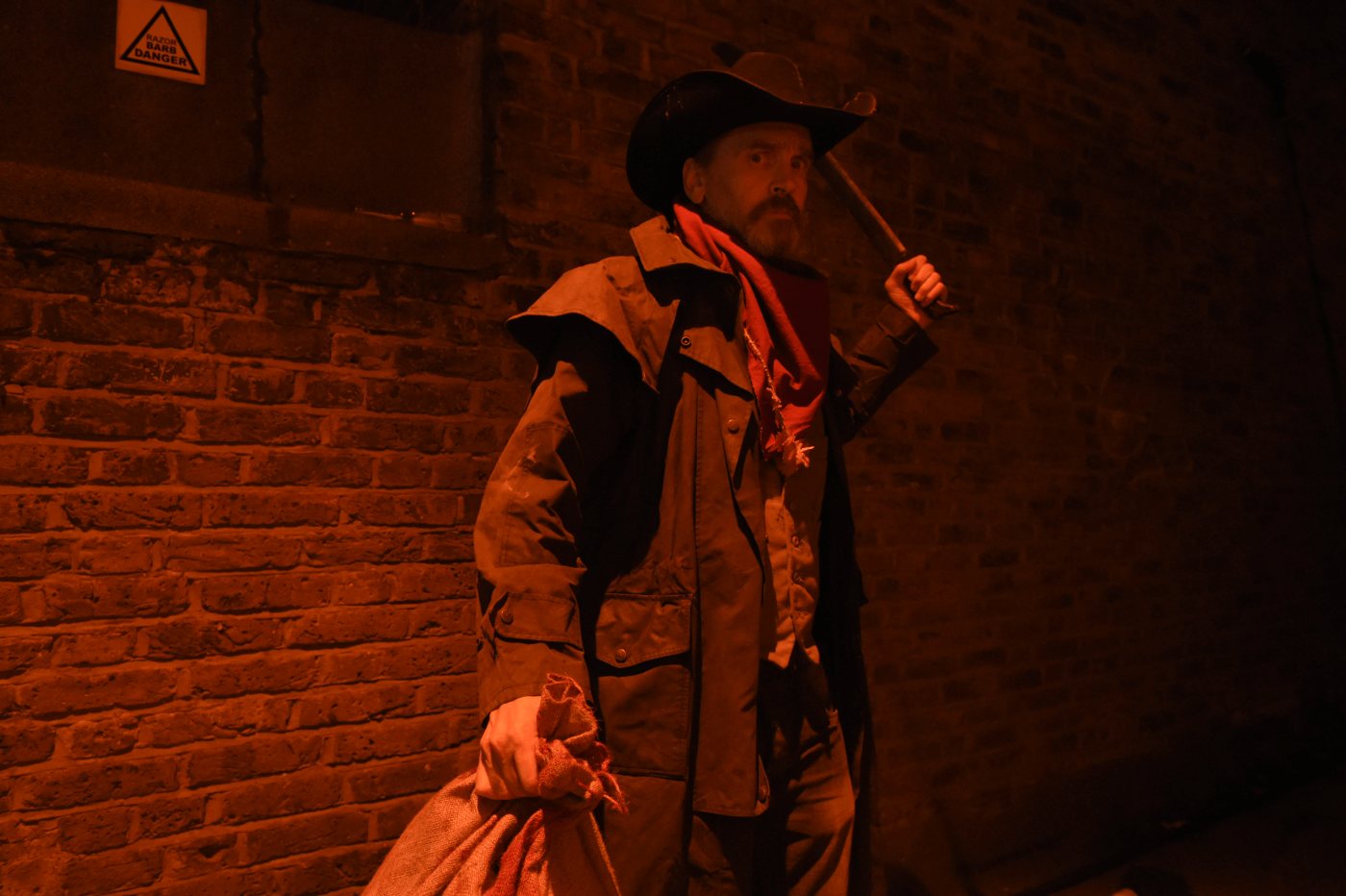 A nice surprise was Bill Moseley's role as Doc, a cowboy-hat-wearing zombie hunter. Despite carrying bags of body parts, he rescued our leading man just in the nick of time. His words of wisdom for Trevor come in handy, as you will see at the end of the movie.
Producer James Fisher plays Peter in the movie, but his outcome isn't as successful as Trevor's. Stay tuned for an additional article that will contain some insight into the filming of the movie as he answers some questions regarding his involvement in the film and what he is working on next.
While Shed of the Dead may not be a film with a blockbuster budget, those involved in the production, all across the cast and crew, deliver memorable performances that result in a well-produced film. There are comedic moments, gory, blood-drenched moments, and even a love story at times with moments between Trevor and his wife. What we also see is Trevor growing from that child trapped in a man's body hiding in a shed to a man brave enough to take on a horde of zombies.
The Good
The pacing of the movie was great, keeping the viewer interested all throughout. Even the fantasy sequences transitioned rather well. The special effects were bloody and well-done, and the animated closing credits were also a treat. It was also nice to see a few of our favorite horror icons assuming some very different roles.
The Not-So-Good
A couple of the scenes were a bit far-fetched, even for a zombie comedy. The quality of the film was rough at times, from fading out of focus to occasional lighting problems. Some characters, especially Bobbi, were portrayed in a way that made it difficult to have any sympathy for them. Even after her personality seemed to change, you didn't care if she survived or not.
Overall, I thoroughly enjoyed Shed of the Dead. I laughed a lot thanks to the dialogue and interactions between certain characters. I really enjoyed the fantasy scenes as well, which often came just when you thought our leading men couldn't get any nerdier. While I wouldn't classify this as a horror movie, it does have elements of horror. The bloody effects are passable and, of course, you have three great horror icons appearing in the film.
If you are a fan of Shaun of the Dead and enjoy a bit of comedy with your zombies, be sure to check out Shed of the Dead. It will have its world premiere at the Sci-Fi London Film Festival on May 18th, followed by a digital download release on May 20th.