Mortal Kombat Secures Its Place in World Video Game Hall of Fame
Find out how this newest inductee literally turned heads and then some.
By Jay Gervais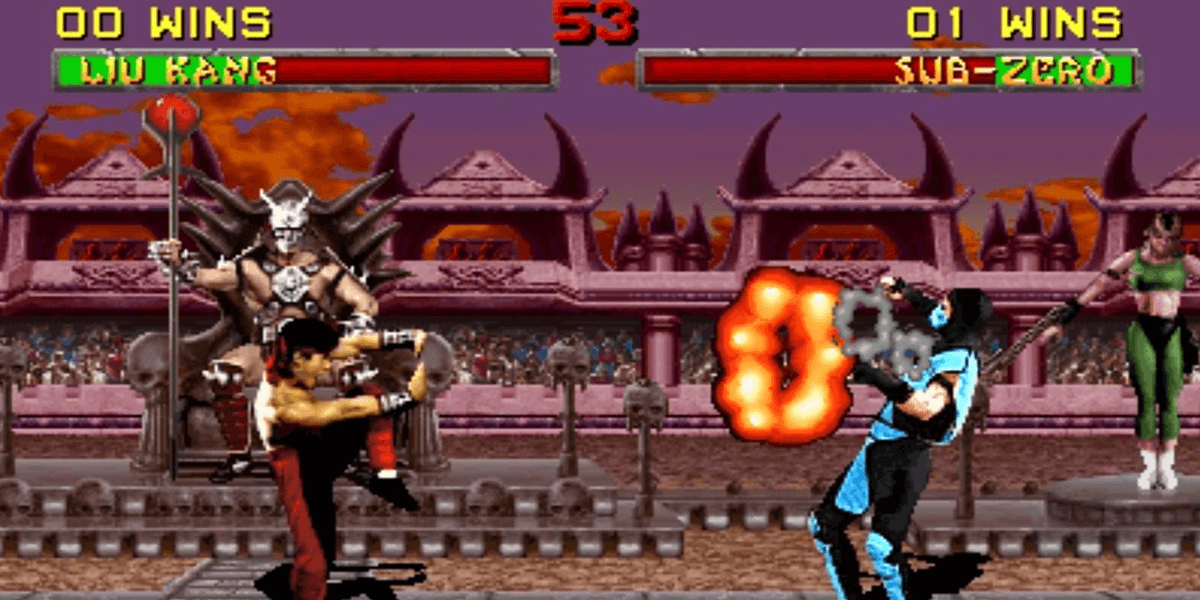 This was a long time coming, but 1992's Mortal Kombat was finally inducted into the World Video Game Hall of Fame this past Thursday. The ultra-violent arcade game sparked controversy in the United States to the point where concerned parents and Congressmen eventually helped conceive the Entertainment Software Ratings Board (ESRB), which evaluates the content of each video game and assigns it an age-appropriate rating.

Along with Mortal Kombat, the other inductees included Super Mario Kart, Colossal Cave Adventure, and even the built-in Microsoft Windows classic, Solitaire. Among some of the nominated included Half-Life, Super Smash Bros. Melee, Myst, and Candy Crush, to name a few. Here's hoping Half-Life, a personal favorite of mine, makes it in one day!

In a news release, Digital Games Curator Andrew Borman said, "Beyond its controversial content and role in triggering debate about the role of violent video games in society, Mortal Kombat's compelling gameplay, iconic characters, and many sequels have kept players coming back again and again."

Indeed, Mortal Kombat, which is now owned by Warner Bros. in partnership with developer NetherRealm Studios, has an impressive lineup of nearly twenty-five titles to date, with the most recent installment being, of course, Mortal Kombat 11. Detractors can say what they want, but one thing is for sure; this major intellectual property is a force to be reckoned with and shows absolutely no signs of stopping anytime soon.

Ed Boon, who helped create the series with John Tobias, shared his delight at the news, citing him and his team of collaborators being honored with this prestigious recognition. Even Tobias chimed in with his own show of appreciation. Check out their tweets below.

[blockquote-0][scripttag-0][blockquote-1][scripttag-0]

In order to be even considered as a potential nominee, the World Video Game Hall expects a title to meet the following criteria:
Icon-status: the game is widely recognized and remembered.
Longevity: the game is more than a passing fad and has enjoyed popularity over time.
Geographical reach: the game meets the above criteria across international boundaries.
Influence: The game has exerted significant influence on the design and development of other games, on other forms of entertainment, or on popular culture and society in general. A game may be inducted on the basis of this criterion without necessarily having met all of the first three.
The World Video Game Hall of Fame recognizes individual electronic games of all types — arcade, console, computer, handheld, and mobile — that have enjoyed popularity over a sustained period and have exerted influence on the video game industry or popular culture and society in general.
While anyone can nominate a game to the World Video Game Hall of Fame, the final selection is made on the advice of the Player's Choice ballot and an International Selection Advisory Committee composed of journalists, scholars, and other individuals familiar with the history of video games and their role in society. This process is not taken lightly.
As you can see with a little research, Mortal Kombat easily met all of their criteria and, ultimately, the right call was made to induct this famous game in the World Video Game Hall of Game! Congratulations to creators Ed Boon and John Tobias, along with everyone involved with the franchise throughout its robust 27-year history!
Stay tuned to Dead Entertainment for all the latest news regarding the Mortal Kombat franchise.