Vera Farmiga Brings Annabelle Home in New Photo from Annabelle Comes Home
The creepy doll is front and center in the latest photo from the film as Lorraine brings her home.
By Chris Morse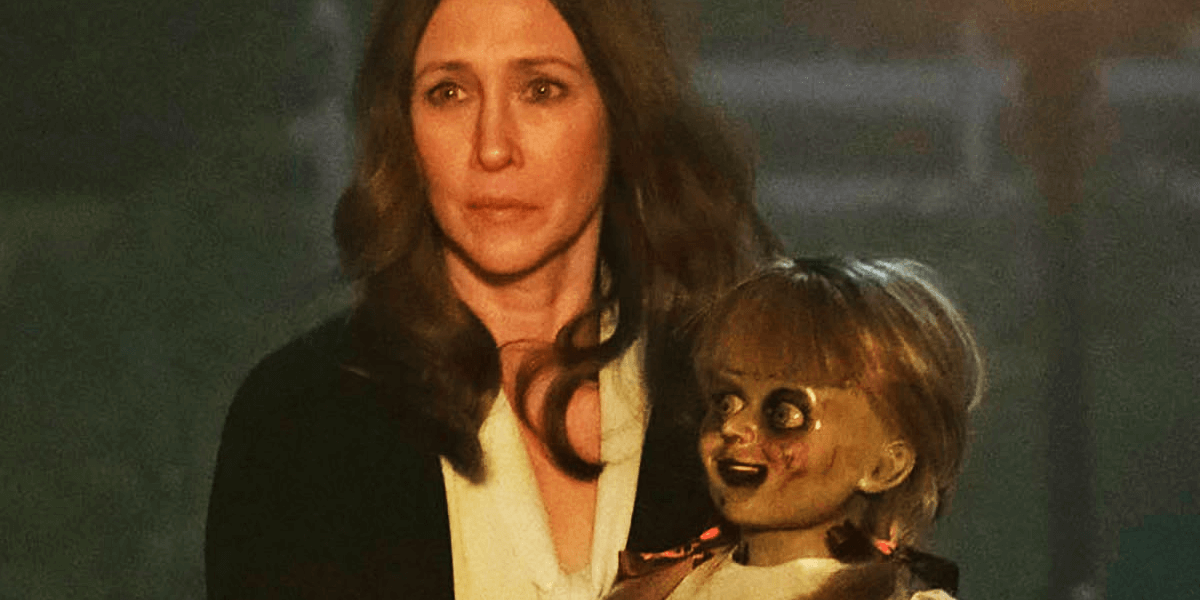 Another new photo from the upcoming Annabelle Comes Home has been released and this one provides a clear shot of the Annabelle doll being brought back to the Warrens' room of haunted artifacts. It's only fitting to expect that the doll won't be safe and sound there for very long, at least that's how writer and director Gary Dauberman explained it when he teased a little bit of the plot to EW.
"Daniela will do whatever she can to find out whether or not there is an afterlife," he explained, referring to Katie Sarife's new character who recently lost her father. "Annabelle's presence causes all these other things to come to life. Annabelle is the orchestrator of the madness."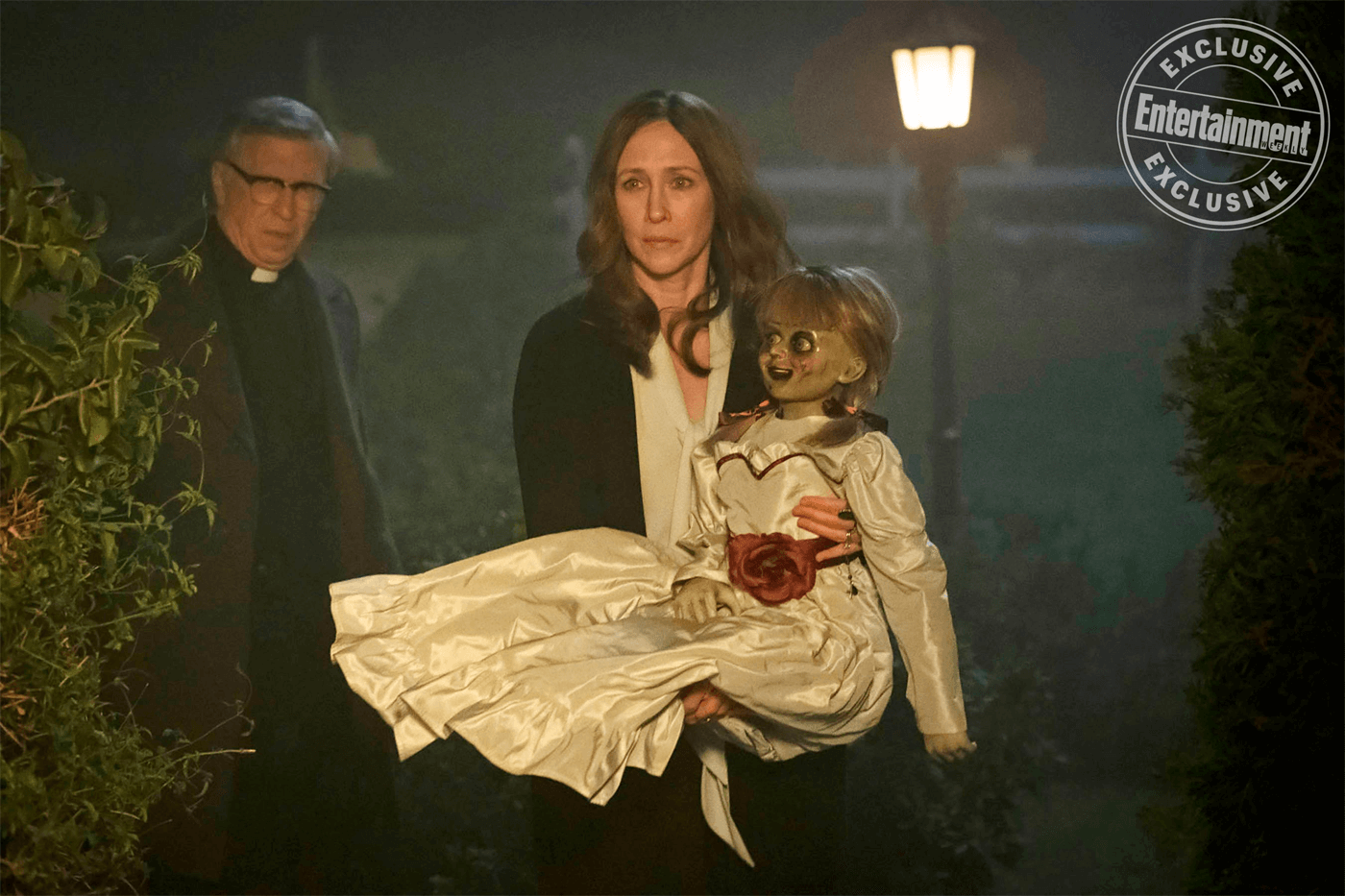 Dauberman continued with a broader explanation of the film as well as his inspirations for taking the franchise in this particular direction, which brings the action straight into the Warrens' home. Here's what he had to say.

[blockquote-0]

Not only is the director himself coming home for this new film, but you could say the same about the doll as well as the Conjuring franchise as a whole. That's about as fitting of a theme as you could ask for.

Franchise regulars Patrick Wilson and Vera Farmiga will reprise their roles of paranormal investigators Ed and Lorraine Warren in Annabelle Comes Home. After the Annabelle doll is brought to their Artifacts Room in an effort to keep it from causing any more harm, it soon sets its sights on their daughter, Judy, forcing her to team up with her babysitter and her best friend to go up against its evil.

Wilson and Farmiga previously appeared in both The Conjuring and The Conjuring 2. Judy will be played by Mckenna Grace (The Haunting of Hill House) with Madison Iseman and Katie Sarife also starring. Gary Dauberman wrote the script and will also be making his directorial debut with this project. The film scheduled to hit theaters on June 28th, 2019.

Stay tuned for all the latest on Annabelle Comes Home right here on Dead Entertainment.