Days Gone Launch Week Developer Preview Round-Up, Post-Launch Plans Detailed
A number of new videos have surfaced featuring more gameplay footage and commentary from the developers.
By Chris Morse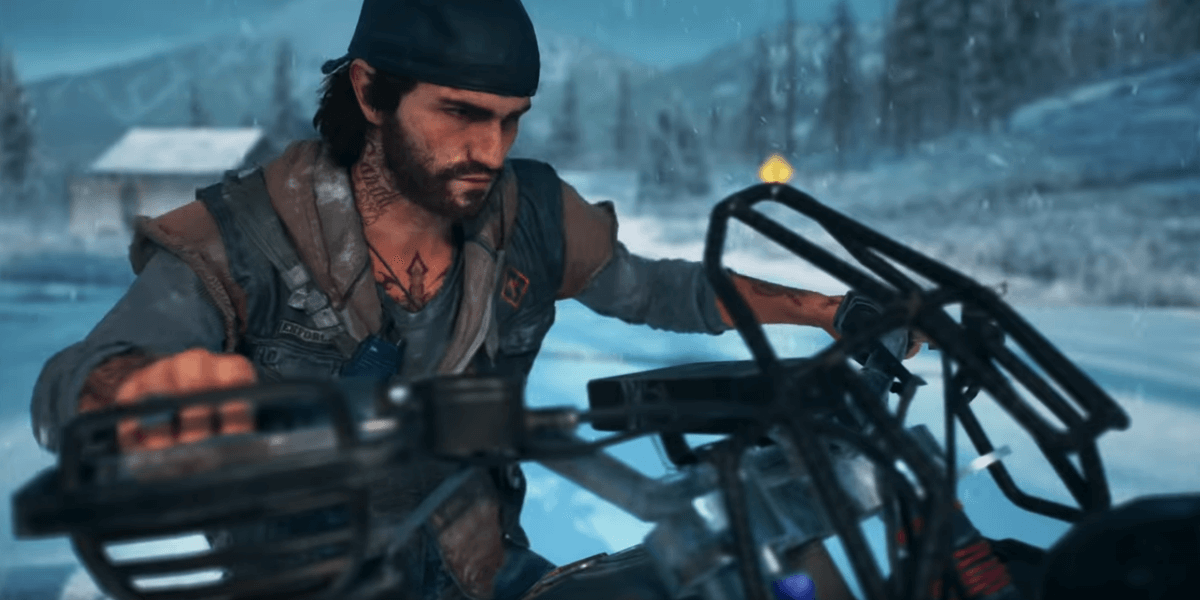 Bend Studio's Days Gone arrives later this week and a few new developer previews have popped up, focusing on a couple key areas of the title. Although the themes of these videos match some earlier previews, such as the bike and overall world of the game, these new clips go into a greater level of detail and feature additional commentary from members of the development team.
There are four new previews in total, the first of which focuses on your motorcycle and how it pertains to your adventure, including all of the various upgrades you can make to it.
The next clip dives deeper into the world of Days Gone, reflecting on the various dangers the game will put you up against as you survive this apocalypse.
Next up is an enemy preview video, which dives into some of the infected baddies you will be forced to contend with as you fight for survival in this ruined world. Give that one a watch below.
Finally, we have a behind-the-scenes look inside Bend Studio's development of the game. It also shows off more of the title overall, including the gameplay and some of its core systems.
In addition, Game Director Jeff Ross also revealed some post-launch plans over on PlayStation.Blog, teasing what's to come after the game debuts this Thursday. Starting in June, a new difficulty mode called "Survival" will be added to the game alongside weekly challenges, which will be categorized as Bike, Horde, or Combat, that grant players the opportunity to earn additional items and rewards.
The Survival difficulty mode doesn't just tweak health and damage either. It will also restrict features such as fast travel and Survival Vision, while at the same time increasing the immersion (and tension) by removing maps and other indicators from the HUD. Ross calls this new mode the "definitive survival experience." These content updates will be delivered free of charge to all Days Gone players.
To recap the game's pre-order bonuses, you will be able to get your hands on a few goodies no matter where you place your order. When you pre-order, you will receive a code to claim a Drifter Crossbow as well as early upgrades for your bike's Nitrous, Gas Tank, and Shroud, which will no doubt come in handy as you traverse these untamed wilds. As an added bonus, pre-ordering directly from the PlayStation Store will also grant you a Days Gone Sawmill Dynamic Theme for your account, which is always a fun addition.
All that being said, what version of the game you should get? There is, of course, the standard retail edition which will grant you the above pre-order bonuses if you order early, but we also have learned of both a Digital Deluxe Edition as well as a Collector's Edition. The Digital Deluxe Edition will include a digital mini artbook, a digital soundtrack, three additional drifter bike skins, an early skill unlock, and an additional dynamic theme.
On the other hand, the Collector's Edition, retailing for $139.99, will give you the ultimate experience for this game. This version includes everything mentioned above as well as a premium collector's edition statue of the main protagonist and his bike by Gentle Giant. In addition, you will get a steelbook case, a sew-on patch, four decals, six pins, a physical copy of the game's soundtrack, and a 48-page mini artbook from Dark Horse Comics. This complete edition has everything you can think of.
Days Gone will arrive exclusively for PlayStation 4 on April 26th, 2019.