Skybound Announces Definitive Series Collection for Telltale's The Walking Dead
To say goodbye to the fan-favorite series, a trio of new collector's bundles are being offered for a limited time.
By Chris Morse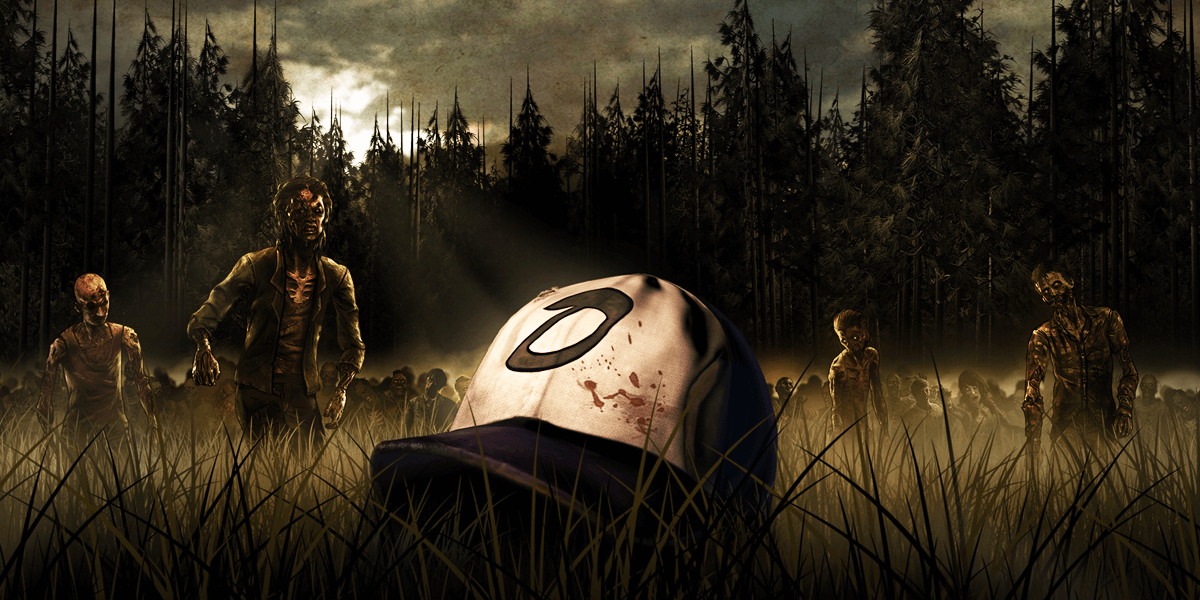 With last month's release of the final episode of Telltale's The Walking Dead: The Final Season, it's time to say farewell to the narrative-driven series that had us hooked ever since we were first introduced to Lee and young Clementine. After Skybound thankfully saved the final season following the surprise shut-down of Telltale Games, the Robert Kirkman-founded studio brought in former team members to give this series the conclusion it deserved. Now, we have finally reached the end of the road.
To commemorate this long journey, Skybound has announced a complete "Definitive Series" collection for the game, which will include all four seasons, enhanced with bonus content, plus The Walking Dead: Michonne. There are three tiers in total, each with their own bonus goodies, but the most expensive one has already sold out, as it was limited to just 100 units. Remaining are the Protector and Guardian packs, which retail for $99.99 and $249.99, respectively.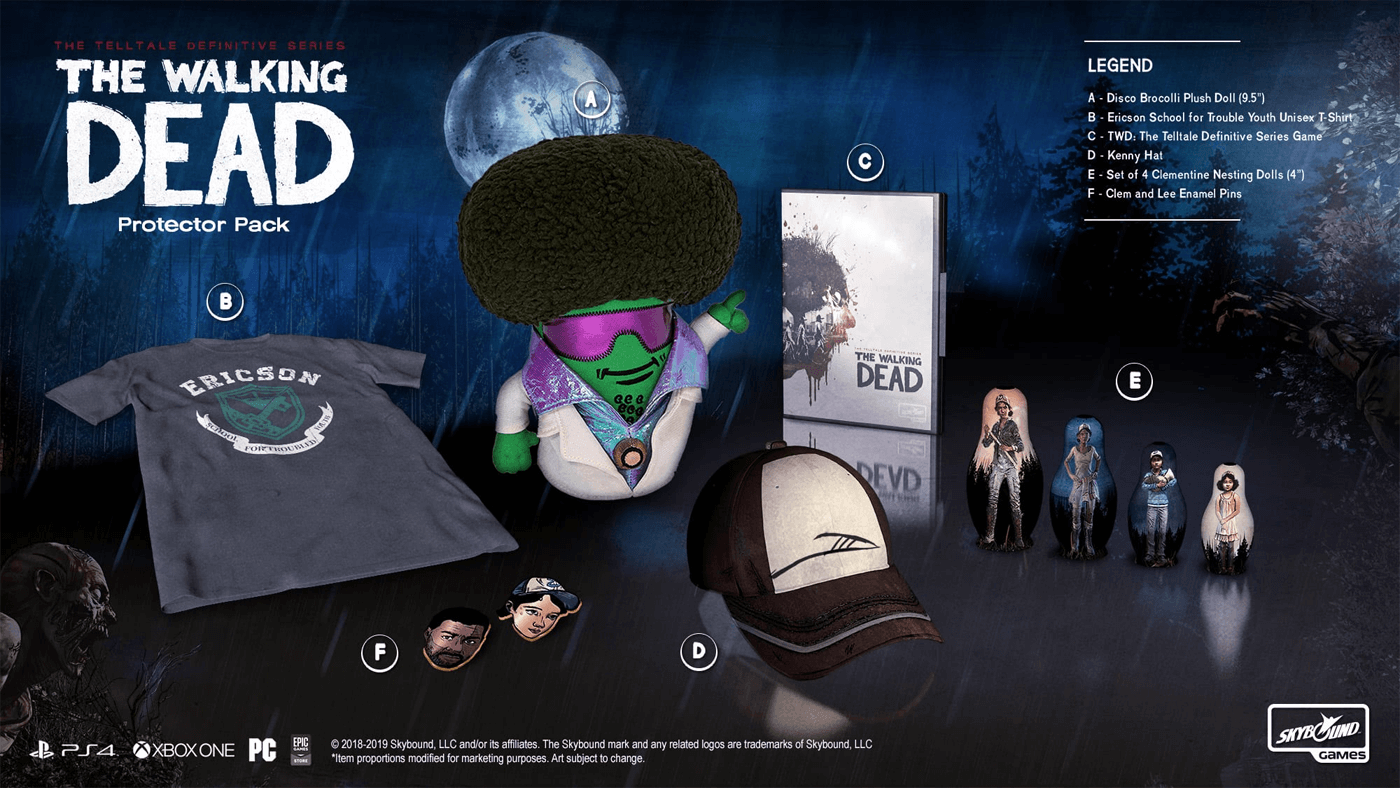 The more affordable Protector Pack includes the games and digital bonuses, as well as an Ericson School for Troubled Youth T-short, enamel pins featuring Clementine and Lee, a Kenny hat, Clementine nesting dolls, and a Disco Broccoli plush. You can place your pre-order for the $99.99 Protector Pack right here, from now until May 31st.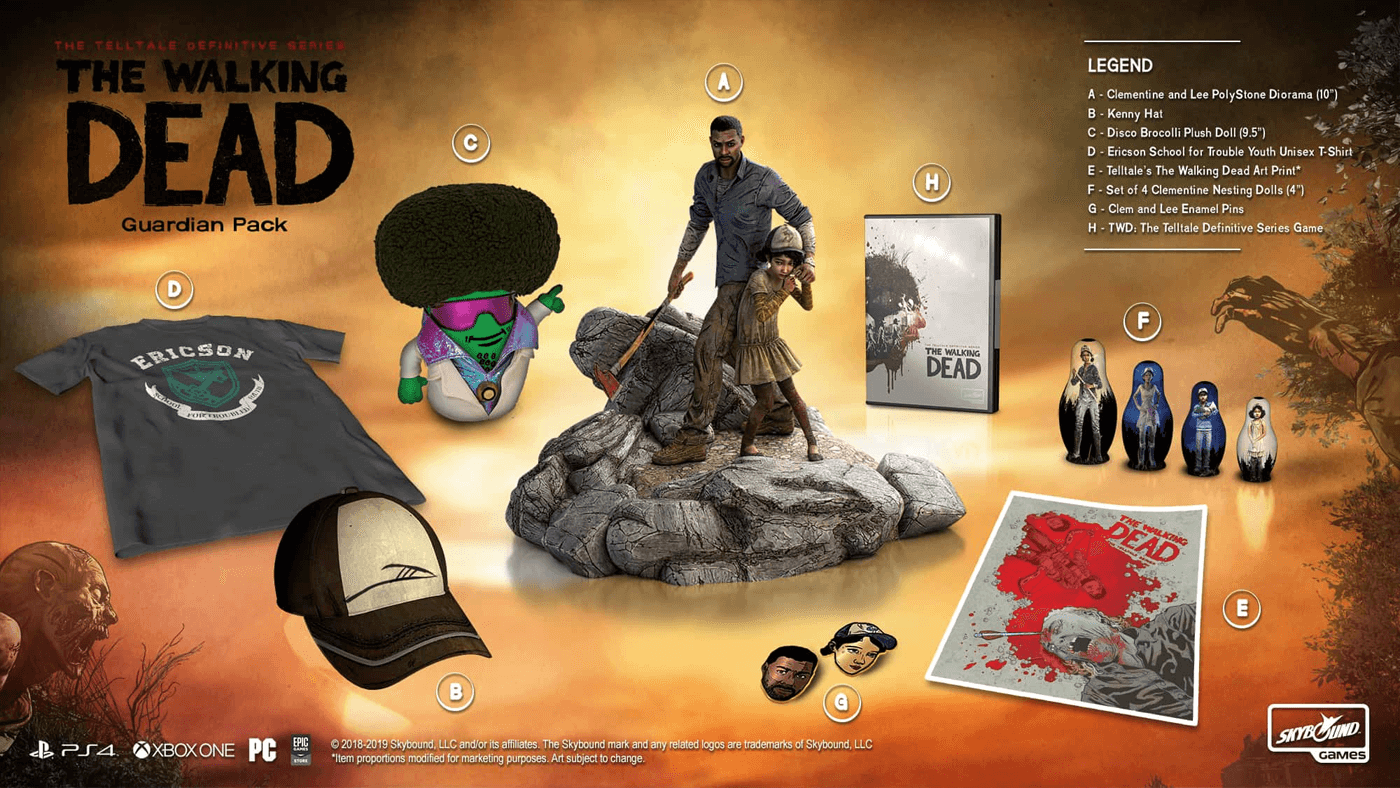 The slightly-more-premium Guardian Pack will include everything you will find in the Protector tier, but with a few extra goodies as well. Included additionally in the box, featuring gold-stamped signatures from the "Still Not Bitten" team, is a 10" Clementine and Lee diorama along with an 18" x 24" print from comic book artist Eric Zawadzki. You can reserve your copy of the Guardian Pack on this page.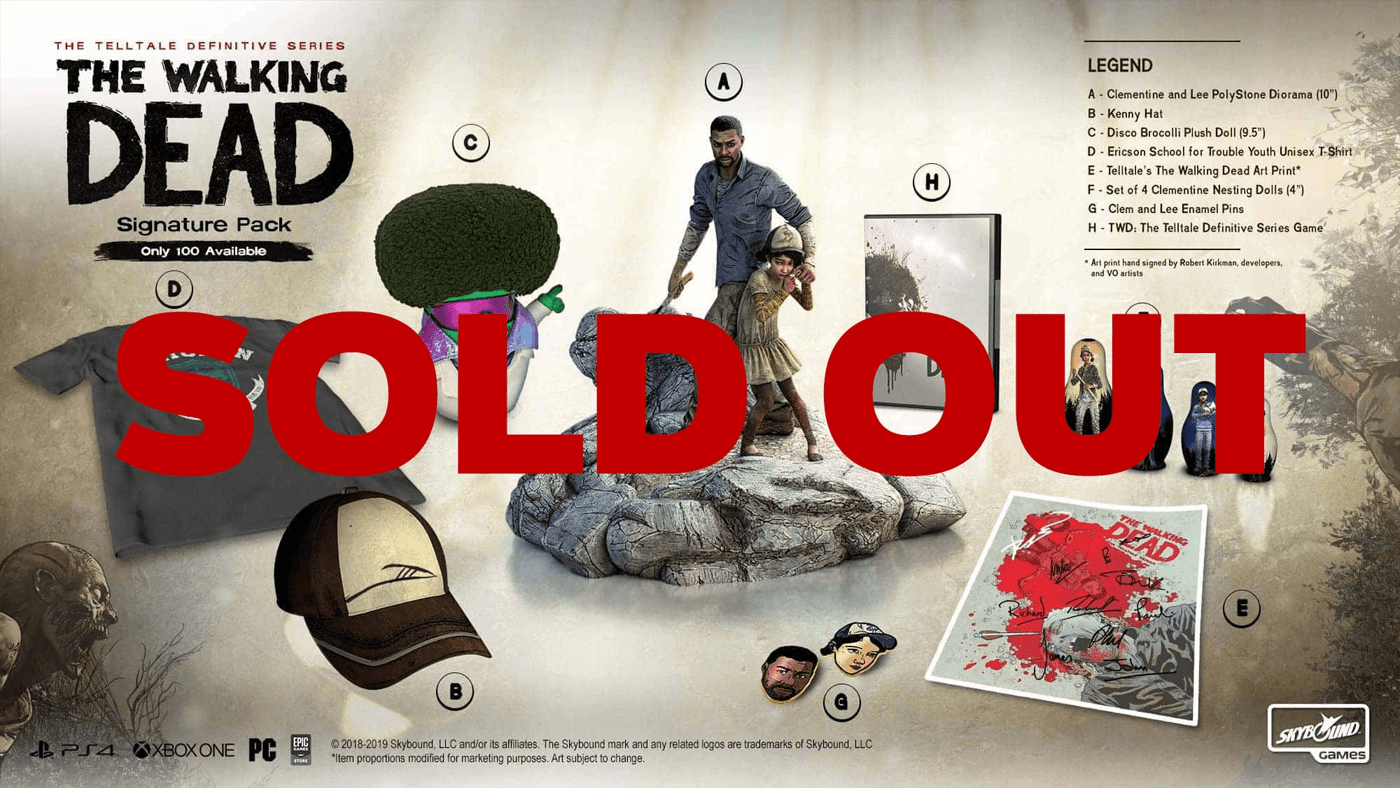 The ultimate collector's box, dubbed the Signature Pack, was limited to only 100 copies and has already sold out, but it included some very special signatures to mark the occasion and say goodbye to the series. The art print features signatures from members of the "Still Not Bitten" team, along with the voiceover actors and Robert Kirkman himself. Unfortunately, this special collector's item is no longer available, but it was certainly very cool to see this bundle put together to commemorate a fantastic series.
Skybound has also released an announcement video for this collection, which goes over all of the packs in a little more detail with some of the team members. You can check that out below.
As previously mentioned, The Walking Dead: The Telltale Definitive Series collector's packs are only available for pre-order until May 31st or while supplies last. It doesn't appear that either the Protector or Guardian packs are limited in quantity, so you have just over a month to decide if you want to grab these collector's items before they are gone forever. If this is a must-have for you, head on over to the Skybound Shop and reserve yours today. The items will ship this September.
Otherwise, with this game series officially in the books for good, you can stick with us here on Dead Entertainment for future coverage on The Walking Dead and other projects within the franchise in the months and years to come. Stay tuned!