Resident Evil 3 Remake Delayed Eighty Years
Fans have already started to change their lifestyles after hearing this startling news.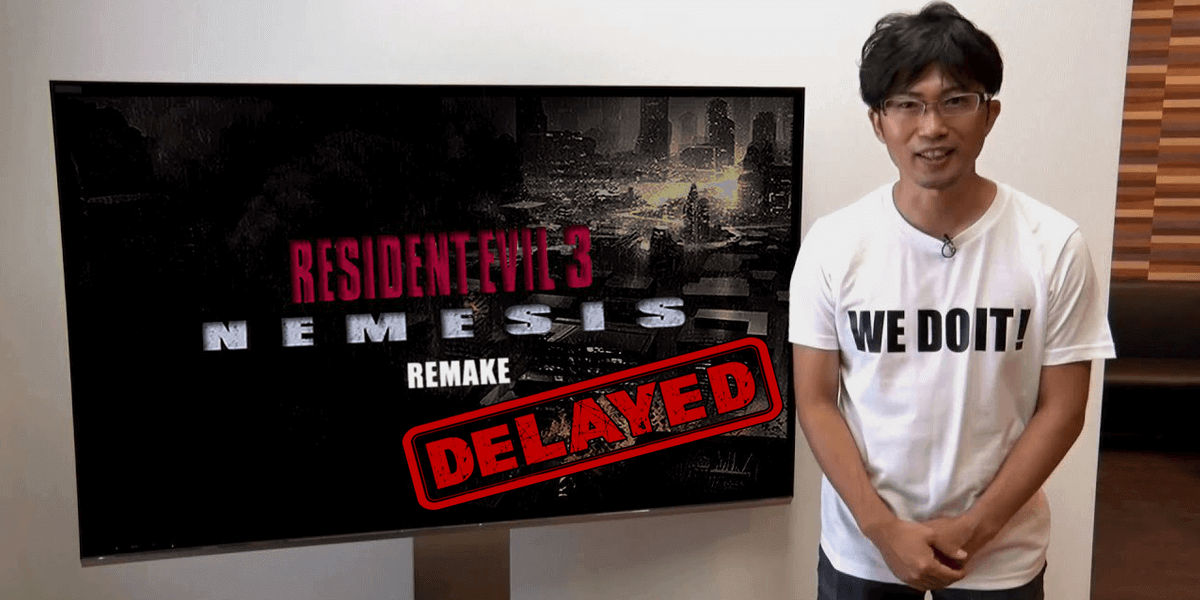 The Rotting Corpse is a weekly satire column dedicated to poking fun at our many horror favorites. For daily horror news and updates, be sure to check out the Dead Entertainment home page.
---
Mark your calendars, folks! Capcom has finally announced the release date for the highly-anticipated remake of Resident Evil 3: Nemesis, but there is one small catch. You're going to have to wait eighty years for it, as the game is expected to release on September 22nd, 2099, which also conveniently marks the 100th anniversary of the original version of the title.
As we previously reported, Capcom's entire R&D Division 1 team was fired following a misuse of the company's budget set aside for the remake, notably on food and booze. Adding further insult to injury was the unfortunate revelation regarding the destruction of the assets for the Resident Evil 2 remake, which was crucial for this new game and of the franchise's future. The latter caused Capcom's CEO, Kenzo Tsujimoto, to indicate they were through with remaking any more games for one of the most successful series' in the company's history. That is, until now.
"I've had a change of heart," explained Tsujimoto at a press conference earlier today. "This game should be made! But I'll be damned if I let those millennials and their kids, and even the kids of their kids, get anywhere near this precious series! Therefore, I think the best decision is to let the Gen Hyper Beta 2 Turbo cohort have a crack at remaking Resident Evil 3."
When asked about the unheard-of generation, Tsujimoto replied with, "I just made that up right now. And guess what? That's what those future kids born between 2075 and 2085, who are making this game, are going to be called. It's set in stone now."
Shortly following the announcement, everything from gym memberships to university enrollments, specifically in the areas of health, saw a sudden spike in registrations across the globe. This definitely seems indicative of a group of people deeply invested in extending their life long enough to play the Resident Evil 3 remake.
One might ponder that Tsujimoto may have inadvertently caused a significant shift in motivating people to change their unhealthy lifestyles for the better, especially Americans, who are one of the most obese nations in the world. In any case, we can't think of a more fitting way to go than to spend our last minutes of life watching Resident Evil 3's ending credits while some soothing music accompanies this moment, helping guide us into the afterlife.
At press time, representatives of Stanford University proudly announced that the institution made various breakthroughs in medicine that all seemed very promising in increasing life expectancy by tenfold. These claims have yet to be evaluated by the Food and Drug Administration (FDA).