Chilling Adventures of Sabrina's Gavin Leatherwood Talks the Fate of Nick in Part 3
The ending of Part 2 leaves plenty of story in limbo for the episodes to come, but we will see certain parts of it play out sooner rather than later.
By Chris Morse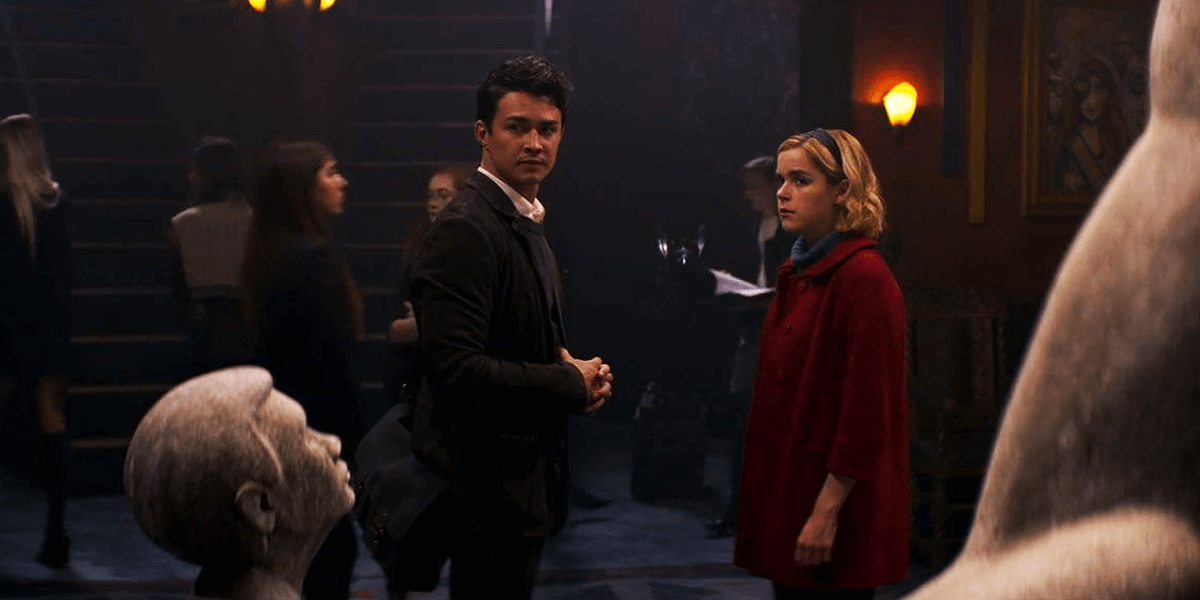 In case you've been living under a rock, Chilling Adventures of Sabrina premiered its second batch of episodes a couple weeks back and the latest nine chapters of the teenage witch's story have set the stage for what could be a very interesting Part 3. The ending of the most recent finale left us with a bold plan and many questions, so what better person to help walk us through what's to come than Nick Scratch himself, Gavin Leatherwood?

The actor spoke with TV Guide about his character's Part 2 fate and joined fans in speculating on what he's going through as well as where his story is headed from here. It should go without saying that if you haven't caught up on the series and do not wish to be spoiled, turn back now. Otherwise, let's break down some of Leatherwood's thoughts on where Nick stands.

For fans who are clamoring to find out whether Sabrina and her mortal gang of friends can successfully infiltrate Hell to get her boyfriend back, you might not have to wait very long. According to the actor, creator Roberto Aguirre-Sacasa told him this is something that's going to be shown in the very first episode of Part 3. How it all will play out, however, remains to be seen

[blockquote-0]

Leatherwood also provided a rather interesting revelation, demonstrating how the wheels have been in motion for his character for quite some time now. In the fourth episode of Part 1, one of the show's producers had him include a more subtle nod to the fact that he was getting close to Sabrina on the Dark Lord's orders. Here's how the scene played out.

[blockquote-1]

One big question fans might have is whether the prophecy has been averted for good or if the End of Days might still be brought about anyway, especially with Nick serving as a vessel of imprisonment for the Dark Lord. Leatherwood weighed in and shared his own perspective on what the future may hold.

[blockquote-2]

There are plenty more pieces of speculation and insight within the full interview, but those were some of the highlights of what we are definitely going to see in Part 3. Feel free to head on over to TV Guide to read the entire piece and get yourself ready for the next chapter of the teenage witch's chilling adventures in Greendale.

Part 2 of Chilling Adventures of Sabrina is now streaming on Netflix, with the series already having been renewed for 16 more episodes that will make up Parts 3 and 4. Stay tuned to Dead Entertainment for all the latest news and updates on the show.