Showrunner Angela Kang Talks The Walking Dead Finale, Michonne's Role Next Season, and More
Despite her acting career taking off, actress Danai Gurira is still slated to play a significant role in the series' upcoming tenth season.
By Chris Morse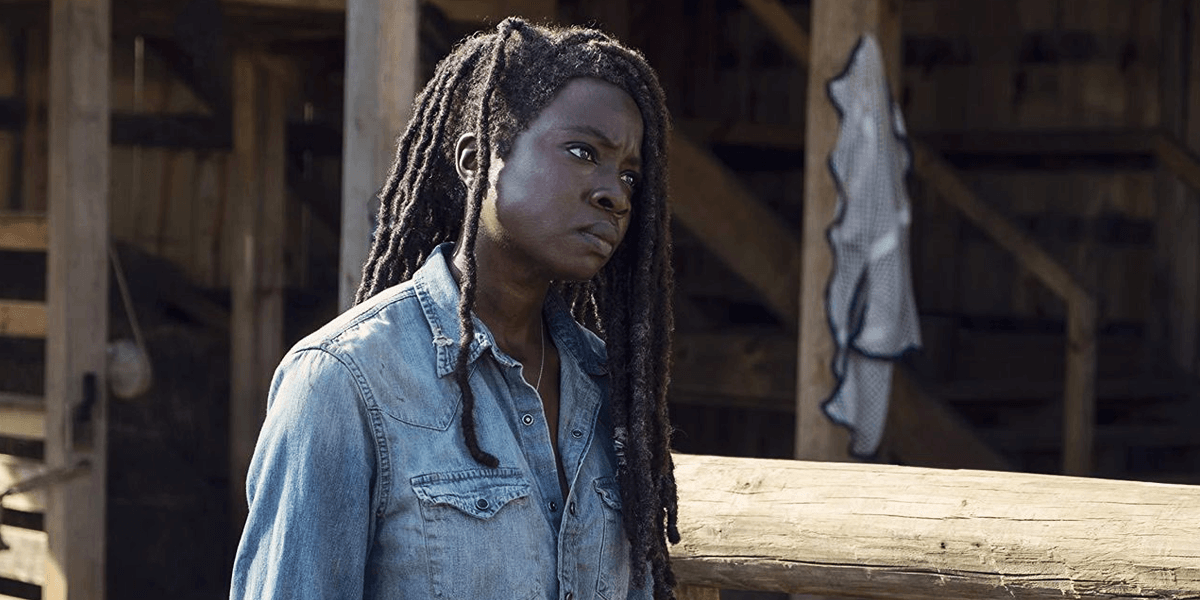 With the airing of The Walking Dead's season finale, all eyes are now firmly looking ahead to what lies in store for Season 10, especially with many questions lingering on what stars may or may not return and others who are set to have a reduced role. We don't yet know what the future holds for Michonne actress Danai Gurira or Lauren Cohan's Maggie, but showrunner Angela Kang did share some new details for next season in a chat with Deadline.

For starters, the executive producer opted not so say much about the voice on the radio, which is the stance she took while appearing on Talking Dead following the season finale's airing. Although the show may change things up or use the radio to tell additional stories, comic book readers might assume the voice making contact will help set up a future story beyond the Whisperers, particularly with respect to the Commonwealth, which is a story arc still ongoing in the source material.

Regardless of that, fans have certainly had some concerns over what may come of Michonne, due to Gurira's breakout status in film that is quickly demanding she spend less time on the long-running television series. Kang offered some assurance to viewers that she will very much still be "a significant part of Season 10," mentioning that her reduced role will require some creative scheduling, but it's something they are happy to accommodate as the show continues.

[blockquote-0]

Naturally, no discussion is complete at this point without touching upon the Whisperers, our zombie-mask-wearing band of antagonists who just killed a slew of community members. Our survivors made it through the wintery season finale unscathed, but this threat will very much remain on the forefront of Season 10.

Kang elaborated on where that story might go next year, also commenting further on closure surrounding Rick's exit, the radio, and how those unknowns will be used as plot devices to continue the story. Read her lengthy comments previewing what's ahead below.

[blockquote-1]

Although the showrunner still hopes Maggie can return at some point, she has no information to share on that front at this time. Unfortunately, there was no update to share on other projects in The Walking Dead universe just yet either, especially with regard to the upcoming Rick Grimes movies we are all patiently awaiting.

[blockquote-2]

The biggest questions surrounding the series still remain unanswered, but we at least have several key areas to look forward to with respect to the Whisperers, the radio, and the franchise universe as a whole. For now, though, it's time to put the dead to rest for a few months as the team gears up to bring the tenth season to life later this year.

As always, stay tuned to Dead Entertainment for all the latest news and updates on The Walking Dead.