Happy Death Day 2U Comes to Home Video This May
Death makes a killer comeback in this sequel, now available for pre-order on Blu-ray, DVD, and Digital.
By Chris Morse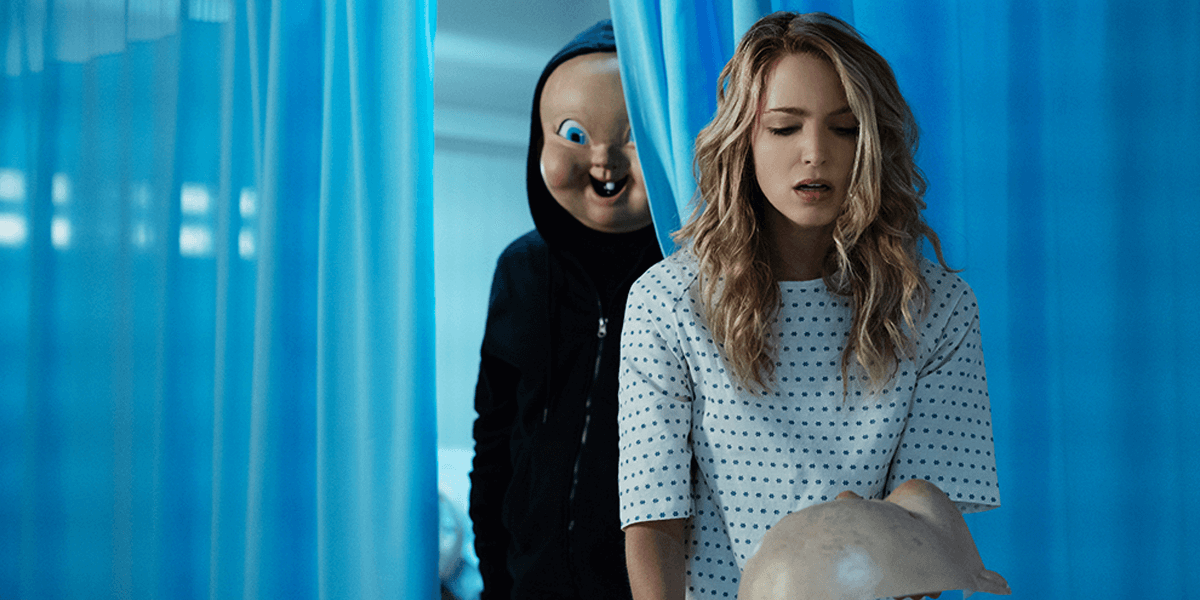 Freshly revealed is the upcoming home video release for Happy Death Day 2U, follow-up to director Christopher Landon's unique horror spin on Groundhog Day, Happy Death Day. The movie will be available on all of your regular formats with the Blu-ray, DVD, and Digital releases all arriving on May 14th, 2019. The $23.78 Blu-ray version will also include a DVD and Digital copy, so that's your best bet if you want to keep all options on the table for enjoying this film.
In terms of special features, this release is fairly typical, containing your standard bonuses such as a gag reel, deleted scenes, and a few feature clips titled "The Never-Ending Birthday," "Web of Love: Tree's Nightmare," and "Multiverse 101." Otherwise, you can check out the artwork for the release below and head on over to Amazon to pre-order your copy today.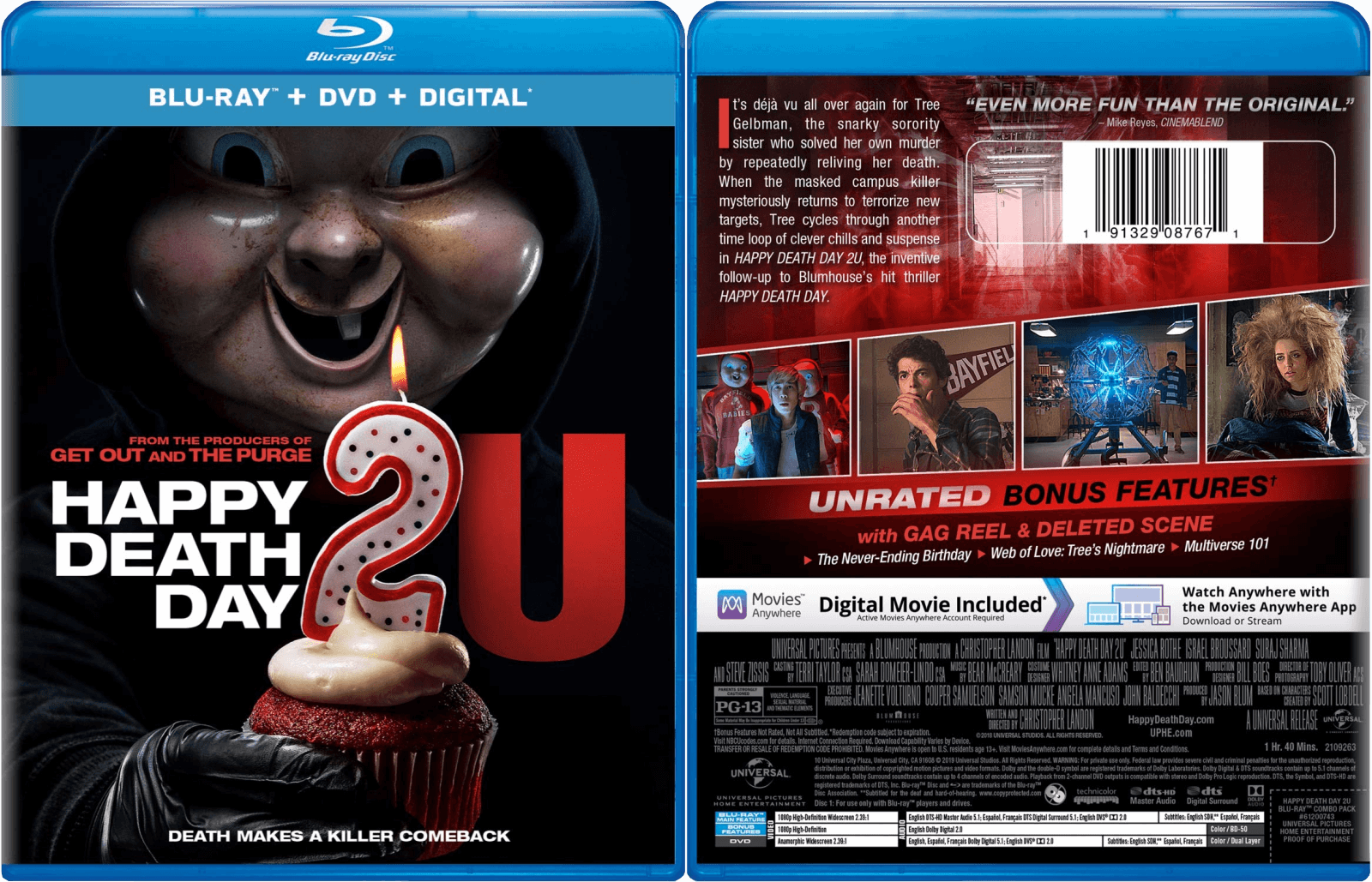 In this sequel, which features a jam-packed slate of returning cast members, lead character Tree Gelbman discovers that dying over and over was surprisingly easier than the dangers that lie ahead.
Happy Death Day 2U is written and directed by Christopher Landon, who also directed the first film, and stars Jessica Rothe (La La Land, Happy Death Day), Israel Broussard (Happy Death Day, The Bling Ring), and Ruby Modine (Shameless, Happy Death Day). The film arrives on home video on May 14th, 2019.