Winter Has Finally Come to The Walking Dead in Season 9 Finale Photos
Snow zombies? Yes, snow zombies! It's about damn time.
By Chris Morse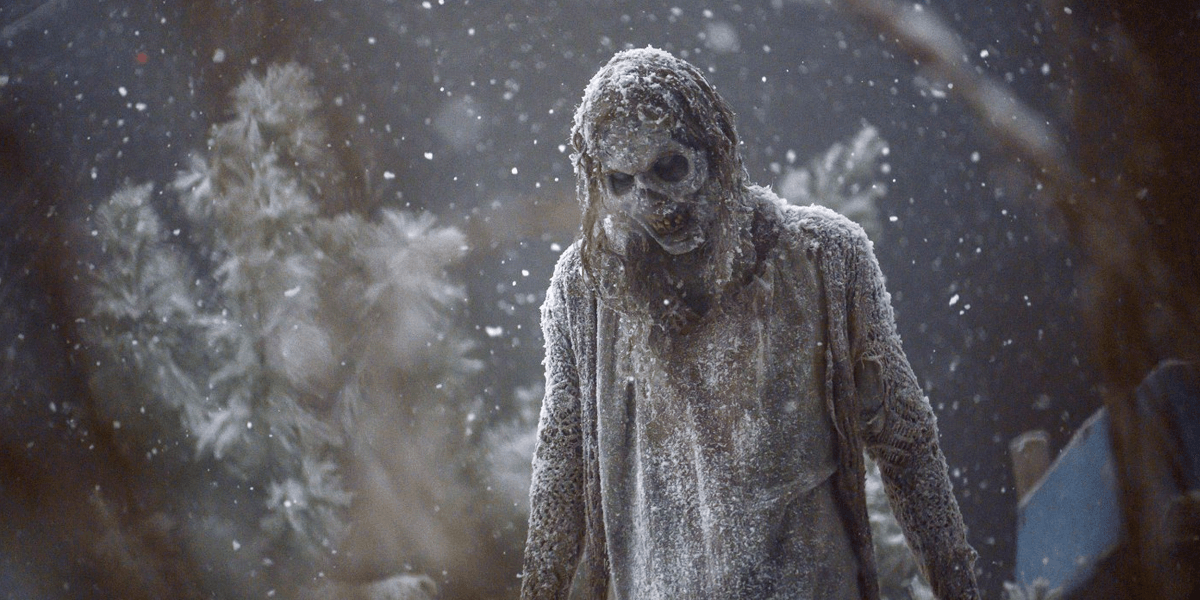 It is with great excitement that we can write about the upcoming Season 9 finale of The Walking Dead finally bringing winter to a series that has needed a desperate change in scenery for a long time, at least visually. The bleak, dreary summer forests of the show's typical environment can wear down even a seasoned viewer, but these familiar sights will soon make way for the snow and cold, a relatable, seasonal threat our survivors have only contended with off-screen up until now, if ever.
After last week's shocking penultimate episode, this just might be what is needed to put a cap on what has been quite a fantastic season in spite of so many elements stacking up against it, such as the departure of long-time series lead Andrew Lincoln. Plus, we get SNOW ZOMBIES! This is basically a win for everybody involved. We are glad to report that AMC finally saw reason and gave in to our demands for a more wintery apocalypse.
The episode trailer already featured a brief teaser of what's in store for the upcoming finale, but winter is on full display in the new photos from the episode released by EW earlier today. Take a peek at the images below and be sure to tune in this Sunday night for the season finale of The Walking Dead at its regular time on AMC.