Rawhead Rex May Be Restored After 30 Years, But Should It?
Clive Barker's short story to possibly be restored by director George Pavlou.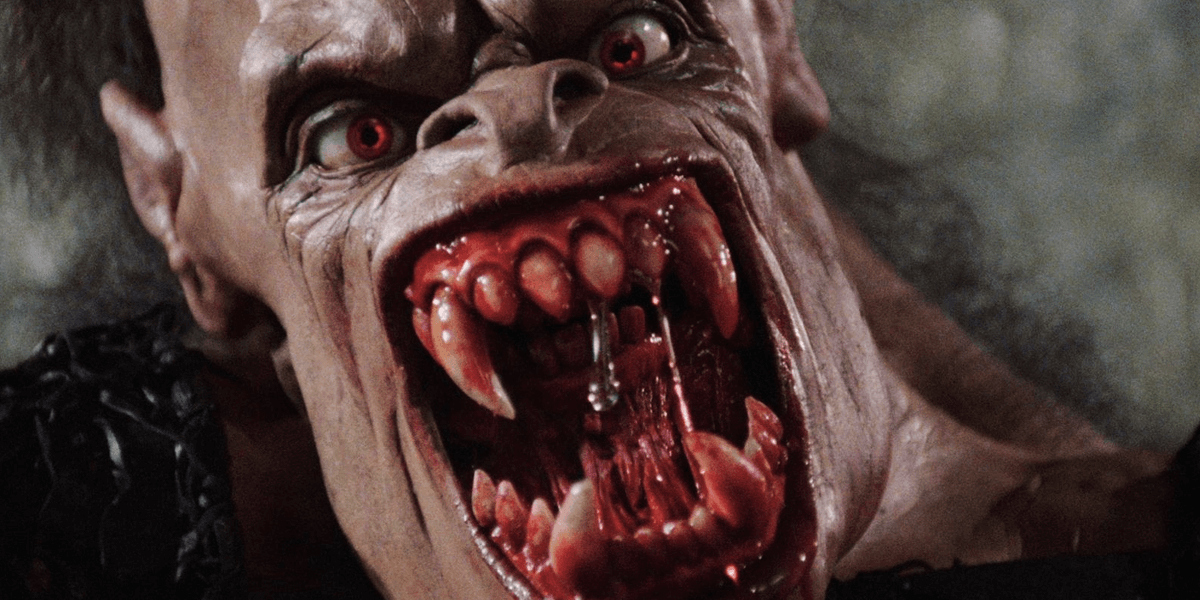 Adapted for the screen by George Pavlou in 1987, Rawhead Rex first appeared in Clive Barker's Books of Blood: Volume 3 and is a towering nine-foot-tall humanoid-like creature with a face full of sharp teeth.

After a freak lightning bolt strikes the ground where the remains of Rex, buried during the pre-Christian era, is inadvertently dug up by a potato farmer, the Pagan God descends upon the small Irish village in search of food, specializing in decapitating its victims. Accidentally (or not), the film pits Paganism against Christianity when Rex urinates on a Decan and does other unspeakable things to religious members.

The movie sees an American family who travels to Ireland to research their heritage, all the while unaware of the horrors lurking in the woods. The ridiculously fake-looking beast attacks them and takes the young son's body into the woods. The father (David Dukes) then sets out to find the beast himself after police fail to help. While it was not meant to be a comedy, it was hard not to laugh while watching it, sadly without realizing that it wasn't doing the great story by Barker any justice.

Upon the release of this film, it was no secret that Clive had great displeasure with it. Due to this disappointing adaption of his story, he would take a more hands-on approach with other projects using his stories, such as Hellraiser, later that same year. However, for fans of Barker's short stories, it still garners some attention all these years later.

Pavlou had the following to say in a chat with The Dark Side Magazine.


[blockquote-0]

While this is still in the early stages and only fueled by Pavlou's interview, there is no guarantee that fans will, in fact, see a reboot. Time will tell, but is this a Clive Barker project that fans (or the writer himself) really want? Stay tuned as more details become available.