The Dark Lord Has Plans for You in Images from Part 2 of Chilling Adventures of Sabrina
Who is ready to praise Satan once more after a not-so-long hiatus?
By Chris Morse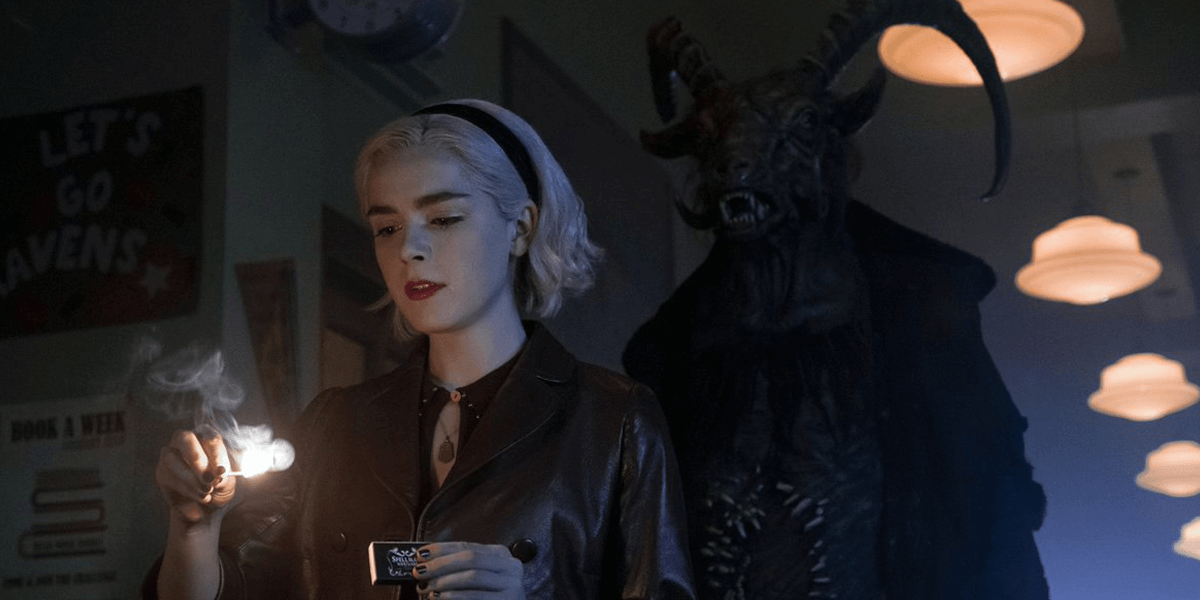 It feels like only yesterday since Part 1 of Chilling Adventures of Sabrina made us to submit to the Dark Lord, but here we are only a month away from the debut of the next set of episodes and we couldn't be more excited to return to Greendale this spring. Fortunately for all of us long-time and converted Satan worshipers alike, the show has forsaken the traditional structure of seasons and instead opted to release sets of episodes in "parts," which ultimately translates to us getting more Sabrina on April 5th.

To help hold us over, the official social media accounts for the series shared with us a few new images, showing off both sides of our teenage witch, boyfriends included. We will have to wait another month to get to the bottom of whatever juicy drama surrounds Harvey and Nicholas, but feel free to speculate away after taking a look at the below stills from Part 2.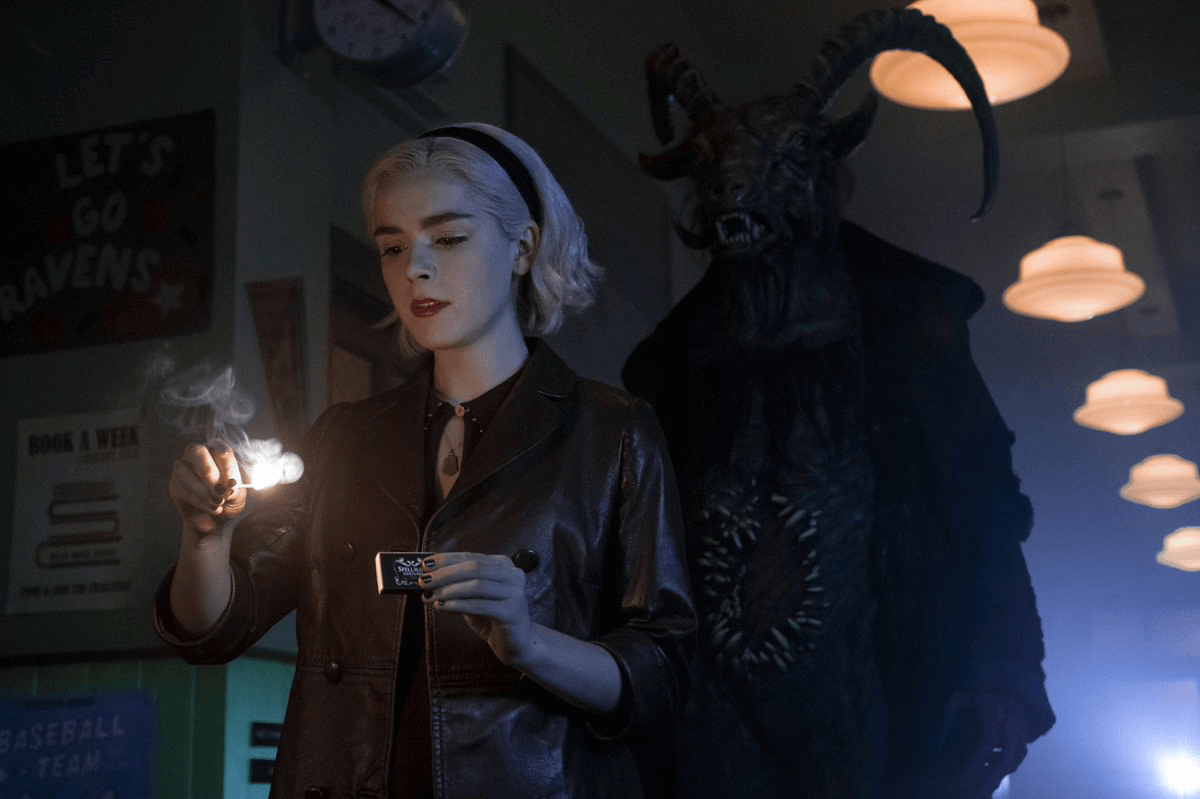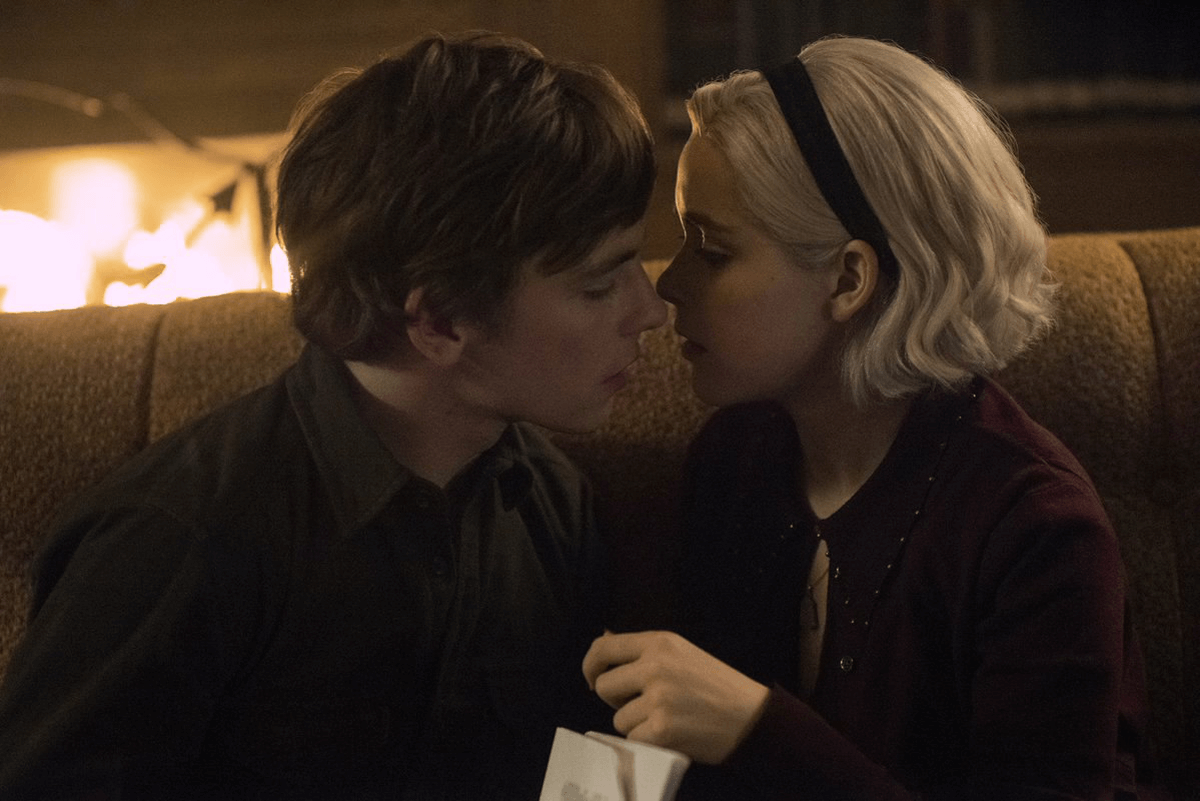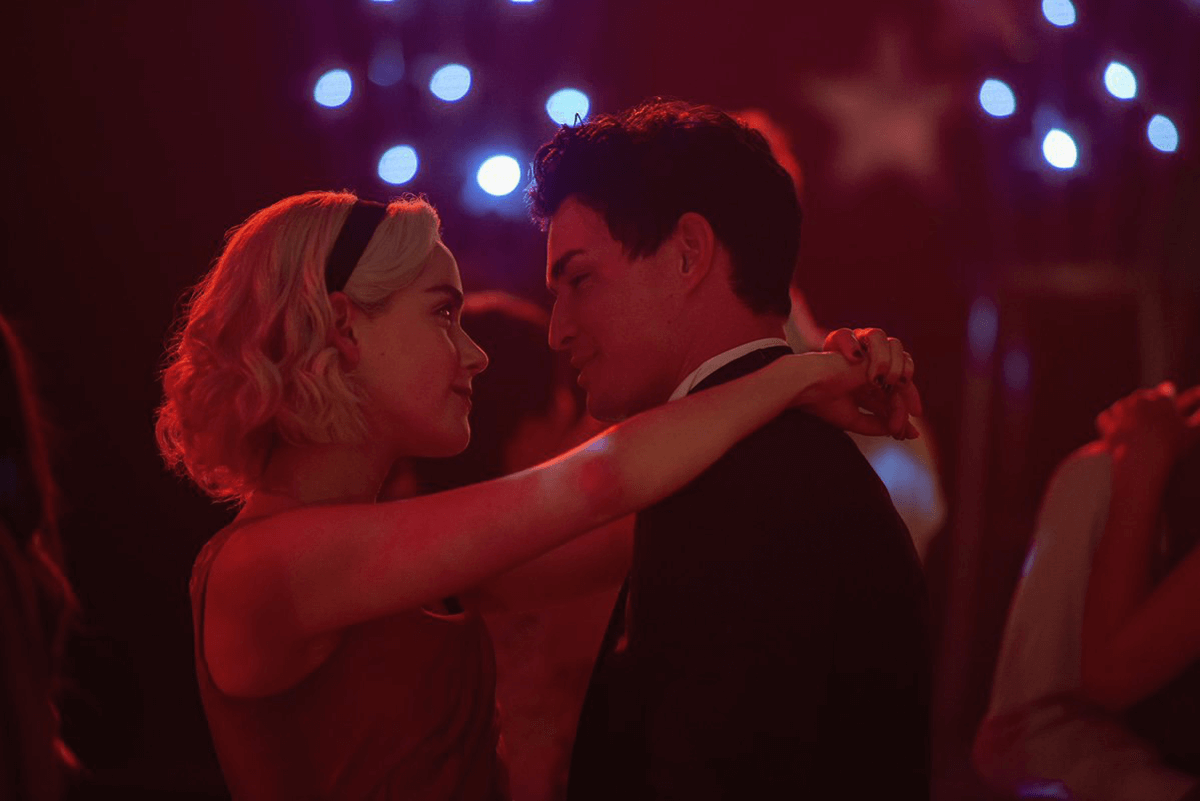 Part 2 of Chilling Adventures of Sabrina hits Netflix on April 5th, 2019, with the series already having been renewed for 16 more episodes that will make up Parts 3 and 4. Stay tuned to Dead Entertainment for the latest news and updates on the show.