Review: The House That Jack Built is a Twisted Tale of Sadism and Murder
Narcissism and compulsion fuel Jack to kill without remorse in Lars von Trier's film that disgusted audiences at its premiere.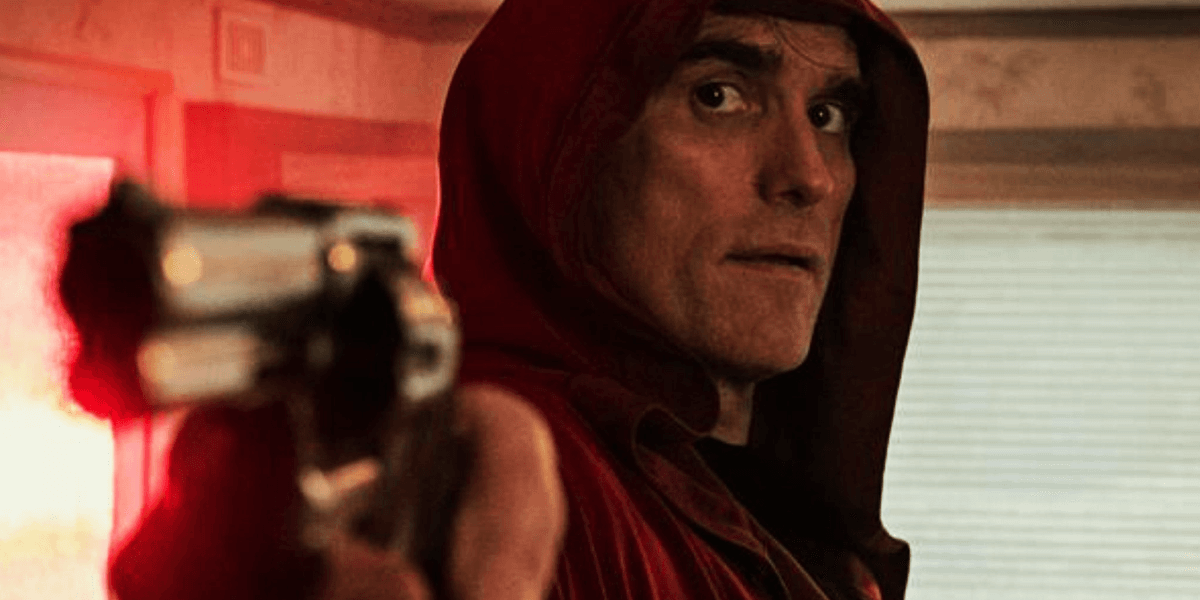 Debuting at the 2018 Cannes Film Festival, The House That Jack Built shocked, revolted, and confused audiences who were at the premiere. Over 100 people walked out during the showing, claiming that Lars von Trier had went too far and that the movie was "disgusting."
The two-and-a-half-hour film depicts the brutalized killings of animals, women, and children, all narrated by Jack himself, played by Oscar nominee Matt Dillon. The story follows Jack, an architect, who has killed over a span of 12 years, all while honing his skills as a prolific murderer. Each incident, five in all, shows Jack at different stages of his life committing heinous crimes.
I was drawn to this film after hearing all the controversy surrounding the viewing at the film festival. Call it morbid curiosity, but I went into this movie with expectations to be shocked and disgusted. While there were a couple scenes that made me a bit uncomfortable, I didn't find it as shocking as the Cannes audiences made it out to be.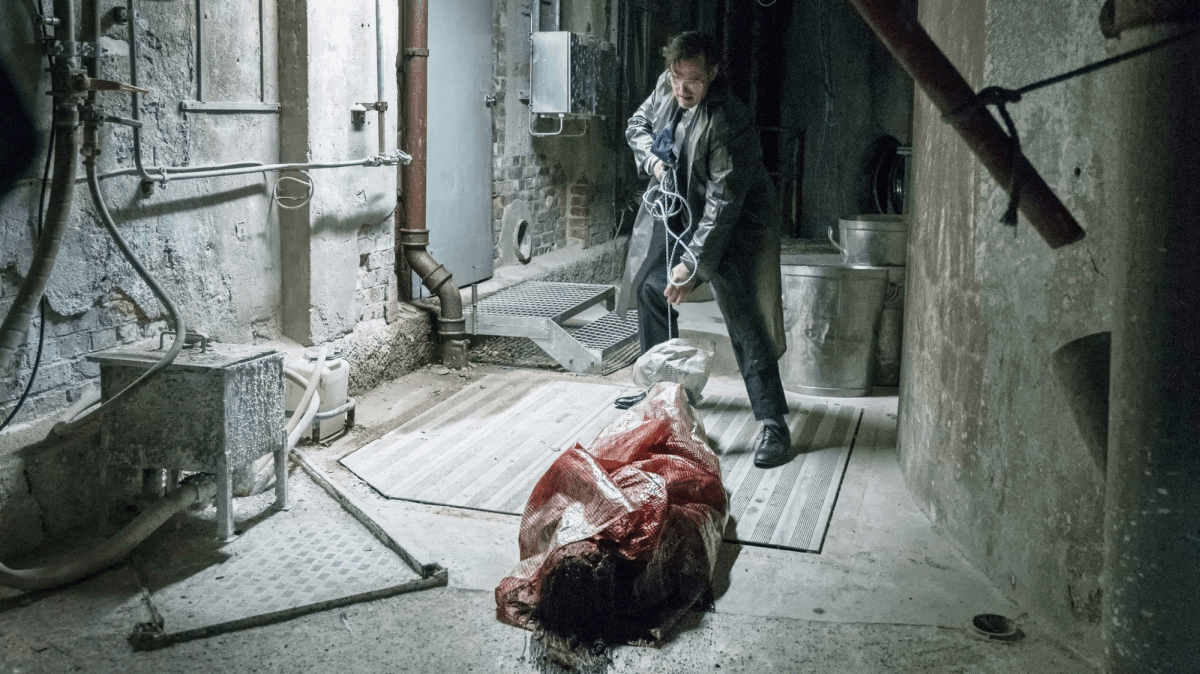 It's not long into the movie before we see the film's first incident. We see Jack picking up a stranded woman (Uma Thurman) and taking her to a garage to have a car part repaired. Along the way, she mentions she shouldn't have gotten in his truck, since he could be a serial killer. While the script is a bit corny, it does work with the filming and the outcome sees Jack ironically killing her with the car jack. We quickly learn that not only is Jack a killer, but he is also suffering from an obsessive compulsive disorder that cripples him into not leaving a crime scene without multiple cleanings. His killings are ruthless, without remorse, and just plain violent, as we see in all five incidents.
Throughout the movie, we hear Jack talking and explaining his actions, describing the torture of having a compulsion that wants him to kill while at the same time obsessing over cleanliness at the murder sites. It's a vicious cycle our killer goes through, all the while leaving the viewer unsettled.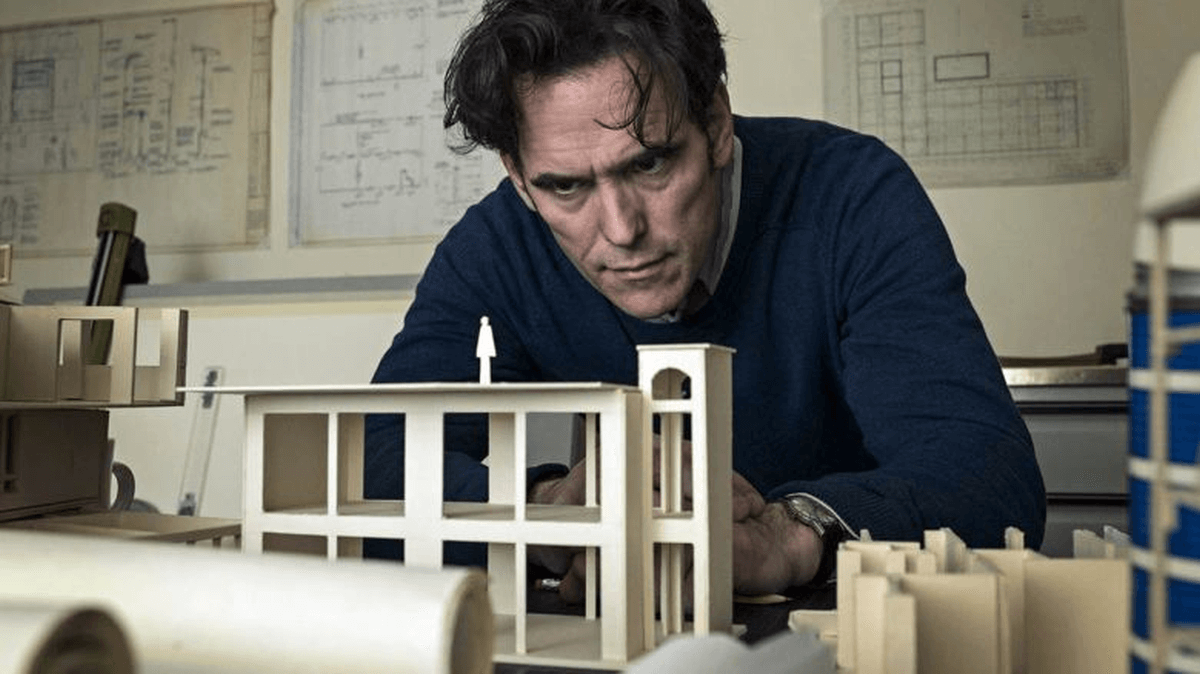 Lars von Trier is no stranger to controversy with his films. He had previously been banned at Cannes for claiming to be a Nazi during a press conference. His style of filmmaking is far from conventional and he seems to go for the shock factor, pushing the limit to see how far he can take it. In The House That Jack Built, he achieves just that.
The filmmaker takes a psychological storyline and entwines it with horror, gore, and extreme violence. Between incidents, you hear voiceovers of Jack and Verge (Bruno Ganz) discussing the actions and thoughts that race through his mind. As we move through the killings, Jack becomes more brash and confident that he can get away with the murders.
At times, the use of comedy gives break to the violence. Archival footage, some of which are even appropriately-placed scenes of von Trier's own films, help break up the killings. At one point, we see Jack flipping cards, similar to Bob Dylan's "Subterranean Homesick Blues" video. Breakaways like that add to the creativity of the filmmaking.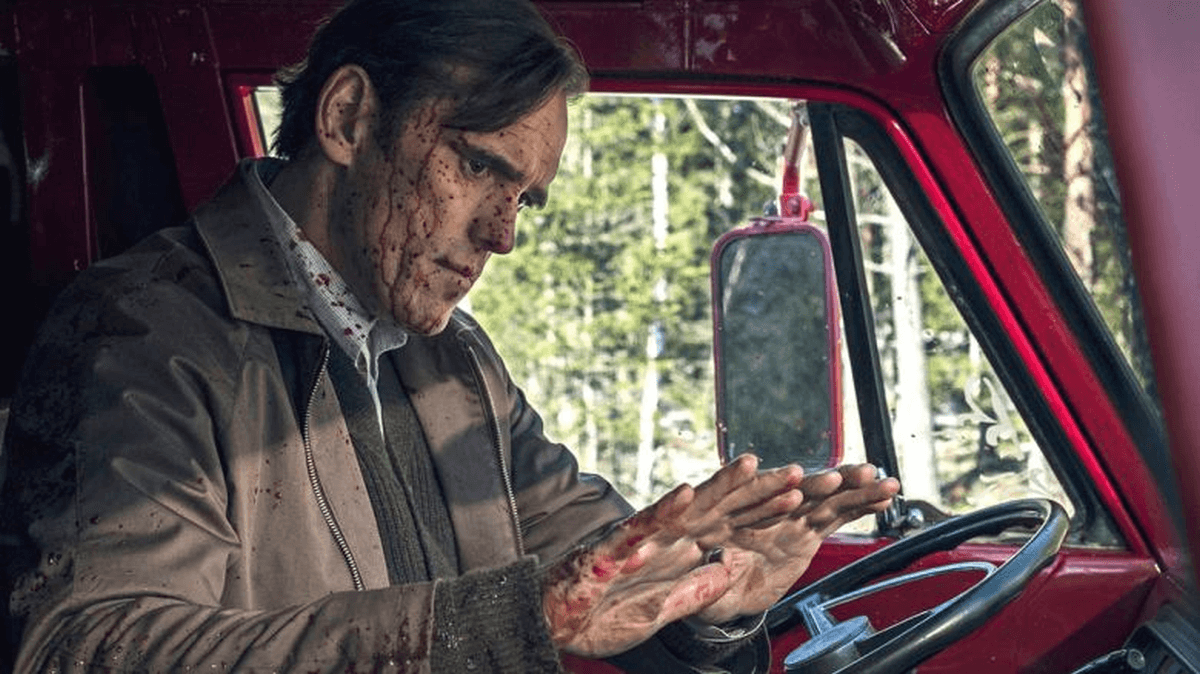 As for our OCD killer, Dillon is brilliant in this role as Jack. He manages to make this viewer like him and hate him at the same time. His charisma brings life to the maniacal serial killer, which is disturbingly impressive. He contributes to the obsession, delight, and sickness that make Jack tick. It's hard to ignore that at times it seems that Jack is actually von Trier himself. The narcissism that he displays towards women is not far from how some view Lars.
The ending of the film has a conversation between Jack and Verge, where it is implied Verge is actually Virgil, who is leading our killer to Hell. It has a Biblical sort of storyline at the end in which we see Jack ultimately meet his demise. 
The Good
Matt Dillon shines in this role, which encourages you to keep watching. The cutaways compliment the subject matter and script. It's a very well-made movie, despite its disturbing content.
The Not-So-Good
The 155-minute length does make it a bit too long at times. At one point, the excessive narrating between Jack and Verge seemed to be overdone. The ending was a bit disappointing and von Trier could have left out the whole comparison to Dante's Inferno. The film would have still been good without it.
The House That Jack Built should be watched as an abstract piece of art. There is no clear reason behind it and no definite explanation as to why von Trier made this film the way he did, but it does succeed at making viewers question what they have just watched. The edited R-rated version is available now, while the unrated director's cut will be released in summer 2019.