The Walking Dead's Samantha Morton Opens Up About Alpha
A brand-new interview reveals a little bit about the actress behind the mask.
By Chris Morse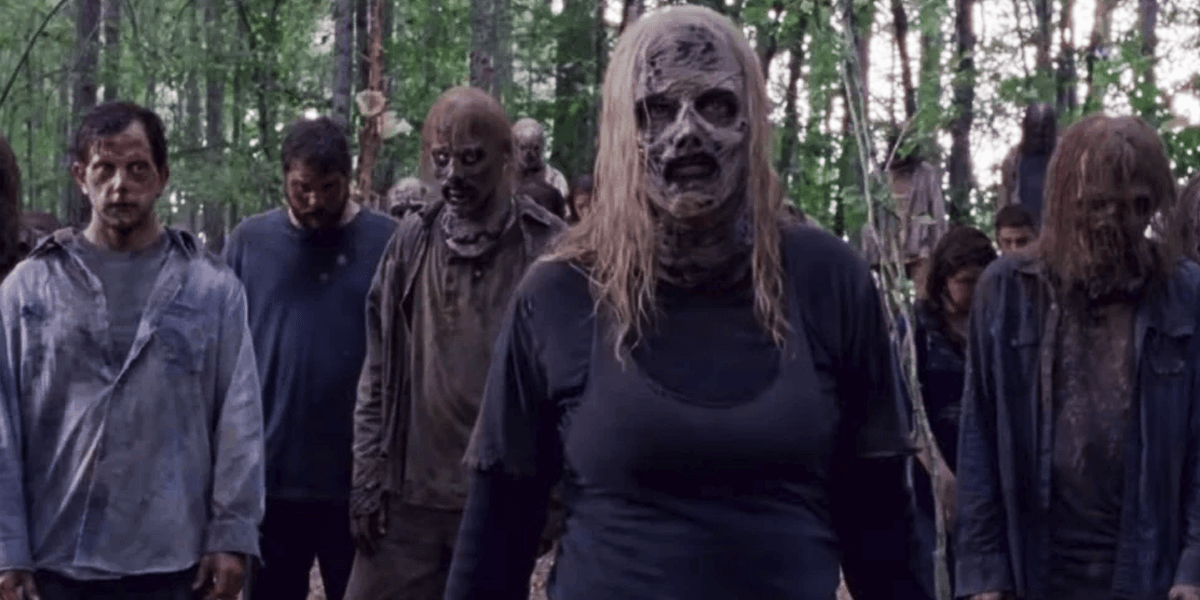 This past episode of The Walking Dead rolled out the red carpet for the Whisperers leader, Alpha, who is portrayed by Samantha Morton. At this point, we have a pretty good idea of how much the character will be involved in the story during the next 7 episodes and leading into Season 10, but we also have a little bit of backstory to look forward to as well. What's most important, however, is in the here and now for Alpha and her group of zombie-mask-wearing survivors as they head towards a direct confrontation with our central communities.
Morton recently spoke with EW about landing the Alpha role as well as the character herself, who she wouldn't exactly describe as a villain. The actress first dove into what it was like coming on board and discussed the importance of the horror genre in her life.
They didn't know how I'd feel about this genre. The initial conversation was like, "How do you feel about this genre," before even discussing the role. They're very, very respectful and amazing. I then shared with them my passion for George Romero, my childhood watching a lot of horror films, and what they mean to me, and it was just a bit like a marriage made in heaven. It was a dream role. A part of a lifetime. So it worked out, and I'm playing the part of a lifetime.
Although Morton wasn't very familiar with The Walking Dead initially, she did get up to speed rather quickly while still being aware that she would bring a little bit of her own choices and flavor to the character. This comes with the territory of television adaptations, but she did check out Alpha in the comic series as a bit of homework for the role.
Yeah, I did look at it, and that's really out of respect and intrigue. I've done adaptations of novels, like Jane Eyre or all sorts of things. I've played Myra Hindley, who is a real person, and I had to listen to tapes of her voice. That was for the film Longford I did years ago with Tom Hooper, and I was playing a real person. I have to do the research, and I have to be as respectful as I can be. But in the past when I've done adaptations, I get bogged down in an inspiring way, but I'm going back to the book all the time, saying to the writers and the directors, "But look, in here, it's this and this and this!" It can actually hinder you. It doesn't free you up when you're on the set.

So what I decided to do with this was obviously take in mind what the comics were saying, but then acknowledge and respect that it's different. The source material is there, and that is like the DNA of her. I see that as the core, and then I can riff off that based on the scripts that come in.
The actress describes her time on set as welcoming and friendly, although there was naturally a little bit of hesitation about having to shave her head for the role. She went on to describe what it was like wearing the zombie skin mask, especially in the heat of Senoia, Georgia, which is where The Walking Dead is filmed during the hot summer months.
I mean, I'm a bit weird, because I'm a character actress at heart, and I love all of that. Yeah, I'm a huge Chris Cunningham fan, and I've worked with Chris Cunningham. I did a video with him, so to me, I was so excited at the thought of wearing a mask. So excited at Alpha being this kind of bald, zen monk vibe. I was just thrilled.

And I tell you this, I did not realize how hot Georgia was! I did not know. I've spent time in the Philippines, I've spent time in Morocco. I never knew that kind of heat. That was tough, but then I think the great thing about it is that they don't cut any corners, so there's care and time given to make everything individual and personal and asking questions: "Does it scratch? is it comfortable? Are you able to breathe properly" They're just so kind. So it's all right.
Morton also discussed the character herself, mentioning that she doesn't see herself playing a villain at all. In fact, she admires a number of the strong personality traits and characteristics exhibited by Alpha that she gets to tap into to play the role.
To me, I don't see that I'm playing a villain at all. I'm playing somebody with absolute determination and conviction in her beliefs, and in a way, almost kind of evangelical with it. And I think her opinions and her beliefs about how society should be — to her, they're no-brainer. It doesn't make any sense to go back to the way things were. It doesn't make any sense, you know? The future that we have should be the way she sees it, and so I see her as an incredibly powerful, awe-inspiring woman, with so much courage and strength and love, weirdly. But it's how she shows that love is not as we would expect anyone to.

But I'm not playing in my mind that she's a villain. She doesn't think she's a villain. Just don't mess with her. You know? You look at lots of politicians all over the world right now, and war, and how things happen, and how things can escalate, and I think she's just incredibly strong minded. I haven't played any scenes whereby it's about pleasure, and I think that when you look at psychopaths, they get pleasure from their actions, whereas Alpha, it is just what this is about. She is leading an army, and she's clever, and if somebody crosses her, then it's different.
Finally, the actress discussed just how exciting it is for her to get to play such a badass female part, considering what goes on in the show, what she's read from the comics, and how Robert Kirkman created the character in general. Read her concluding thoughts below.
How many women get to play a badass like this? How many women get to do these parts? They just don't exist. So you think of the comics, and what Robert Kirkman's done in making this character, it's a dream come true. I often look at films, some really good films in the male parts, and I go, "Oh, Dirty Harry. I'd love to play Dirty Harry," but obviously he's amazing, and those films are whatever, but it's very rare that the women get to take that on. That they get that responsibility.
We will surely see a lot more of Samantha Morton and Alpha in the coming weeks as The Walking Dead continues its ninth season Sunday nights on AMC.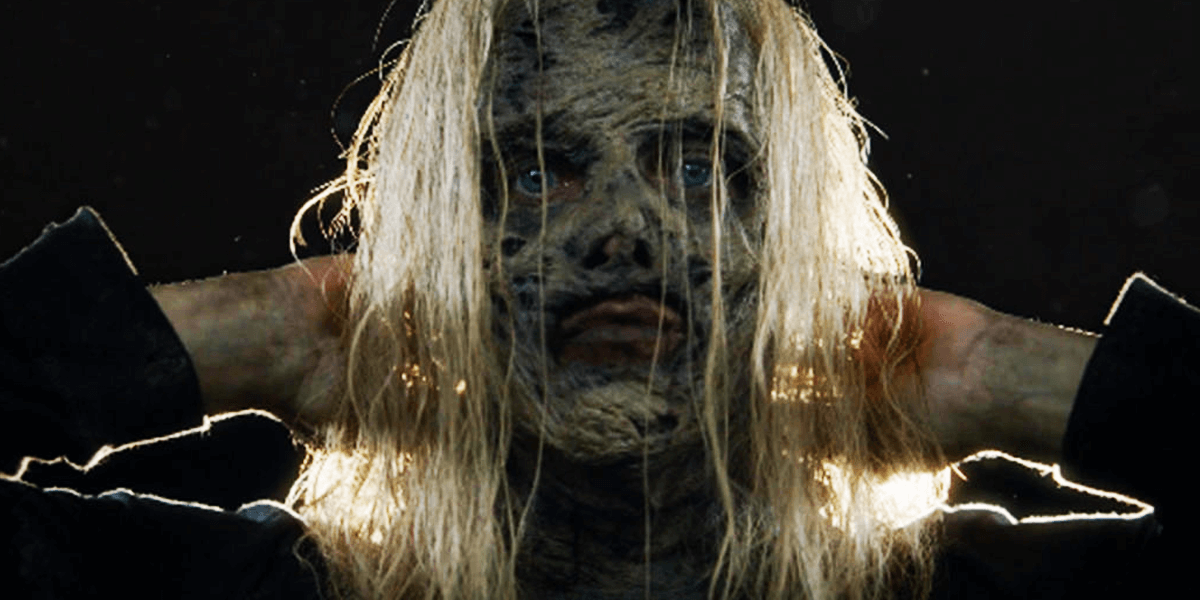 The Walking Dead's Alpha Unmasked in New Season 9 Photos
It looks like the series will dive into a bit of the backstory of Samantha Morton's new character.
Read More