Metro Exodus on PC Goes Exclusive on the Epic Games Store
Just weeks before its release, the game's PC version will be a timed exclusive for the storefront.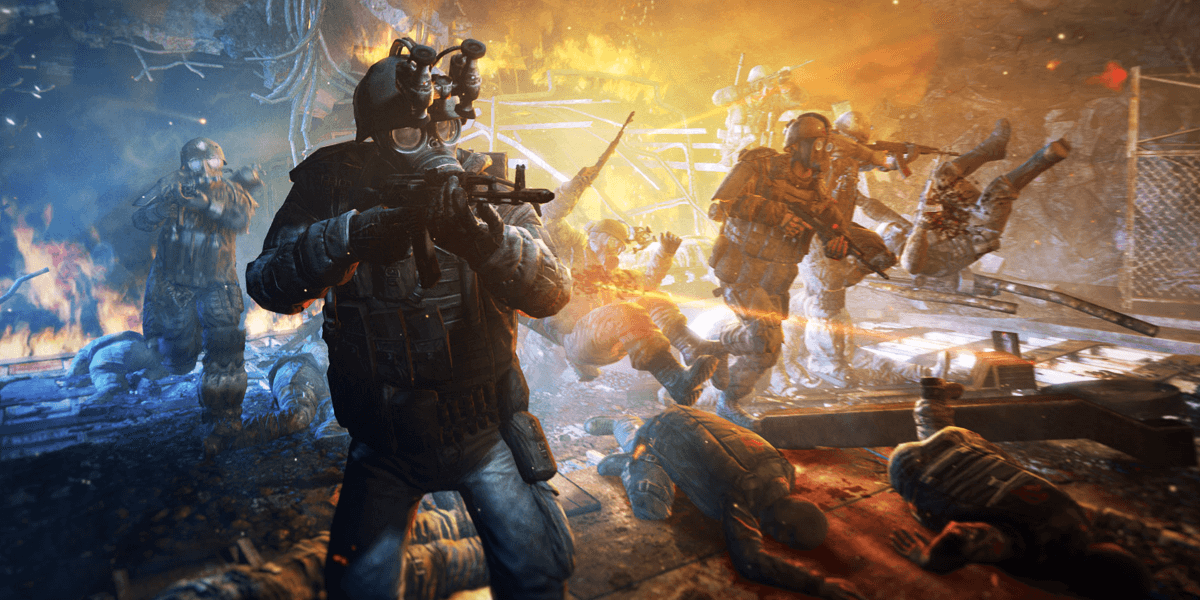 Metro Exodus has gone gold and is set for release in just a few weeks on February 15th. The post-apocalyptic first-person horror shooter looks fantastic and has received plenty of early praise. However, the latest announcement from publisher Deep Silver has come to a surprise to many in the gaming community, due to the revelation that digital copies on PC will be exclusive to the Epic Games Store going forward.
This choice to abandon Steam, Valve's hugely popular digital gaming platform, has been perplexing to many fans and has led to a lot of confusion and anger for those who have already pre-ordered the game. The announcement was made just a few days ago with Epic Games' founder and CEO Rob Sweeney commenting on the freshly inked deal.
Metro Exodus is amazing and is deservedly one of the most anticipated PC titles of 2019. We are partnering with Deep Silver to launch Metro Exodus, underpinned by Epic's marketing support and commitment to offering an 88% revenue split, enabling game creators to further reinvest in building great games and improving the economics of game stores for everybody.
Updates were also added to the Steam page for Metro Exodus, clarifying exactly what the migration to the Epic Games Store will mean to users who have already pre-ordered on the platform.
Epic Games and Deep Silver today announced a partnership that will see the digitally-distributed PC version of the highly anticipated Metro Exodus release on February 15th 2019 solely through the Epic Games store.

The ability to purchase / pre-order from Steam will soon be removed

However, any customer with an outstanding pre-order for Metro Exodus on PC through Steam will receive their game as expected. 

For more information, please view our FAQ.
Metro Exodus is no longer available for pre-order on Steam as of this article's publication, although anyone that did manage to place an order will still receive a copy of the game on the platform on the 15th. Additionally, all future downloadable content will still be available for Steam users to purchase at the same time as other platforms.
This exclusivity deal with Epic will be similar to the timed exclusives often seen on the Xbox or PlayStation 4 in recent years, with Deep Silver confirming Metro Exodus will return to Steam after one year, starting on February 15th, 2020. For those who ordered physical copies of the PC version, the company has also confirmed that it will be an Epic Games key and not a Steam key.
Valve issued its own statement regarding this sudden change, taking a shot at publisher Deep Silver by stating the following.
The developer and publisher have assured us that all prior sales of the game on Steam will be fulfilled on Steam, and Steam owners will be able to access the game and any future updates or DLC through Steam. We think the decision to remove the game is unfair to Steam customers, especially after a long pre-sale period. We apologize to Steam customers that were expecting it to be available for sale through the February 15th release date, but we were only recently informed of the decision and given limited time to let everyone know.
One other point of contention is that Metro Exodus on the Epic Games Store is being sold at a $10.00 discount compared to Steam, with the price of the standard digital edition dropping from $59.99 to $50.00. Deep Silver CEO Dr. Klemens Kundratitz also commented on this price drop, attributing it to the much more lucrative profit margins offered by Epic Games.
We are delighted to partner with Epic to bring the digital PC version of Metro Exodus to market. Epic's generous revenue terms are a game changer that will allow publishers to invest more into content creation, or pass on savings to the players. By teaming up with Epic we will be able to invest more into the future of Metro and our ongoing partnership with series developer 4A Games, to the benefit of our Metro fans.
Regardless of how people feel about this change in distribution, it certainly came as a surprise all around, especially this close to the game's launch. It would seem that Deep Silver has gotten on Valve's bad side, so we will have to see how this decision will play out in the future both in terms of sales on the PC as well as the availability of games by Deep Silver and developer 4A Games on the Steam platform going forward. Does this change affect your plans to play Metro Exodus on PC? Let us know in the comments below or on social media.