Zombieland Sequel Possibly Named in Teaser Poster, Rosario Dawson Joins Cast
It seems like the new film may be titled Zombieland: Double Tap.
By Chris Morse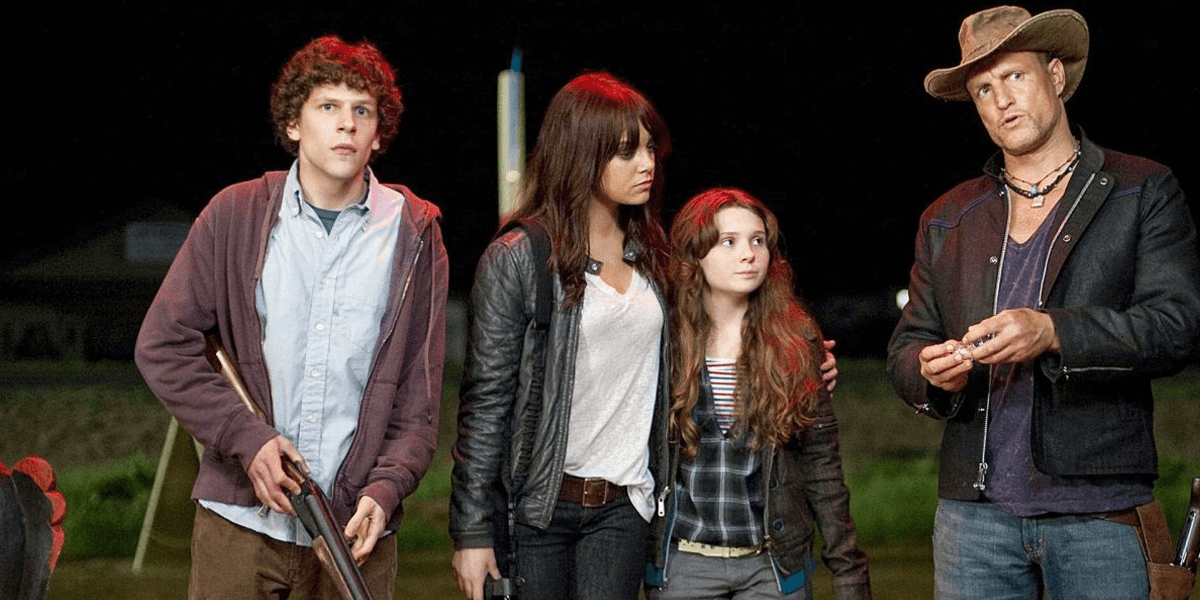 With all of the social media 10-year challenges going on, it was only fitting for others to jump on the bandwagon as well. The team behind Zombieland did just that and in the process revealed our very first teaser for the upcoming sequel, showing off the cast a decade later and revealing what just might be the name of the movie, although that much has yet to be confirmed in any official capacity.

Either way, this is your first look at what may or may not be titled Zombieland: Double Tap. See below for the tweet from the official account for the movie and speculate away!

[blockquote-0][scripttag-0]

Whether this look at the cast also doubles as a title reveal remains to be seen, as the "Double Tap" placement falls in line with the tagline from the first movie's poster, but it does seem likely that this will be the name of the sequel. Regardless, it's fun to sneak a peek at the stars from the first film back in character once more, although only our youngest cast member looks much different, admittedly.

In addition, Deadline has reported that the wonderful Rosario Dawson has been added to the cast of the sequel, joining original stars Woody Harrelson, Jesse Eisenberg, Emma Stone and Abigail Breslin, as well as fellow newcomers Zoey Deutch and Avan Jogia. You may recognize Dawson from pretty much every Marvel Netflix show, Sin City, and Clerks II, among plenty of other prominent roles over the years.

Ruben Fleischer is returning to the director's chair while the first film's screenwriters, Rhett Reese and Paul Wernick, penned the new script as well. Production on Zombieland 2 is slated to begin this week and the film is scheduled to hit theaters on October 11th, 2019. Stay tuned for all of the latest updates on the sequel here on Dead Entertainment.