Who You Gonna Call? Jason Reitman to Direct Ghostbusters Sequel
The son of original Ghostbusters director Ivan Reitman will continue the franchise's legacy.
By Ray Morse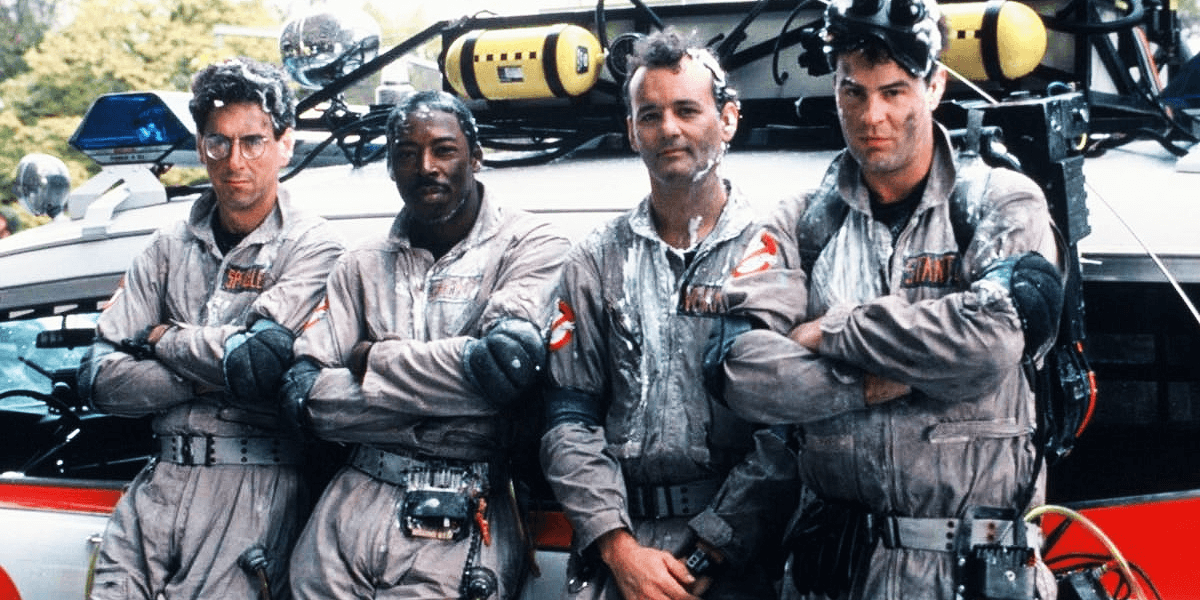 Paranormal sightings around the New York City area have remained relatively quiet since the polarized reboot of the 1984 classic Ghostbusters failed to haunt theatergoers the way that Sony Pictures had anticipated back in 2016.

Apart from an announcement that Wizard World Comic Con was set to host a Ghostbusters Fan Fest in 2019 and early rumblings of a Ghostbusters animated feature film coming somewhere down the pipeline, Sony Pictures and Ghost Corps both maintained a positive outlook toward the franchise while remaining relatively tight-lipped about any live-action continuations of the series, that is, until now.

Entertainment Weekly exclusively broke the news late yesterday that Jason Reitman, the son of the original Ghostbusters director, Ivan Reitman, will be helming "the next chapter in the original story" of the 1980s classic franchise. It has been reported that the two-time Oscar-nominated filmmaker has been locked away in the lab with Monster House and Poltergeist director Gil Kenan, and they have been discreetly co-writing and developing the sequel, which looks to be set to go into production this summer with a potential 2020 release date coming up on Sony's PKE Meter.

While plot details currently remain scarce, the narrative is being described as a passing of the torch, "both inside and out," with nary a confirmation on whether or not the original actors like Dan Aykroyd, Bill Murray, and Ernie Hudson might return to the franchise. Ghostbusters and Ghostbusters II co-writer and actor Harold Ramis sadly passed away in 2014.

For those wondering where the 2016 all-female Ghostbusters reboot, directed by Paul Feig, falls into the mix, Reitman went on to share his appreciation for the cast and crew in saying, "I have so much respect for what Paul created with those brilliant actresses, and would love to see more stories from them. However, this new movie will follow the trajectory of the original film."

Growing up with a rather unique seat to experience his father's big-budget hit comedies, Reitman shared with the rest of the world a lasting obsession for the Ghostbusters franchise throughout the years and vividly recalled what the series meant and still means to him.

[blockquote-0]

Ivan Reitman will produce the upcoming sequel 35 years after directing the film that started it all. He went on to say, "It was a decision he had to come to himself. He worked really hard to be independent and developed a wonderful career on his own. So I was quite surprised when he came to me with Gil and said, 'I know I've been saying for 10 years I'm the last person who should make a Ghostbusters movie, but…I have this idea.' Literally, I was crying by the end of it, it was so emotional and funny."

With this news dropping seemingly out of nowhere, like the Stay Puft Marshmallow in Manhattan, you might want to keep in mind that if you find yourself troubled by strange noises in the middle of the night, experience feelings of dread in your basement or attic, or have ever seen a spook, specter, or ghost, then don't wait another minute. Pick up your phone and call the professionals: Ghostbusters! In 2020, they're back in business and ready to believe you!