Kane Hodder Gets Up Close and Personal in Exclusive New Knifecorp Photo
The veteran horror actor gets in the face of his unwelcome visitor in a new shot from the upcoming film.
By Chris Morse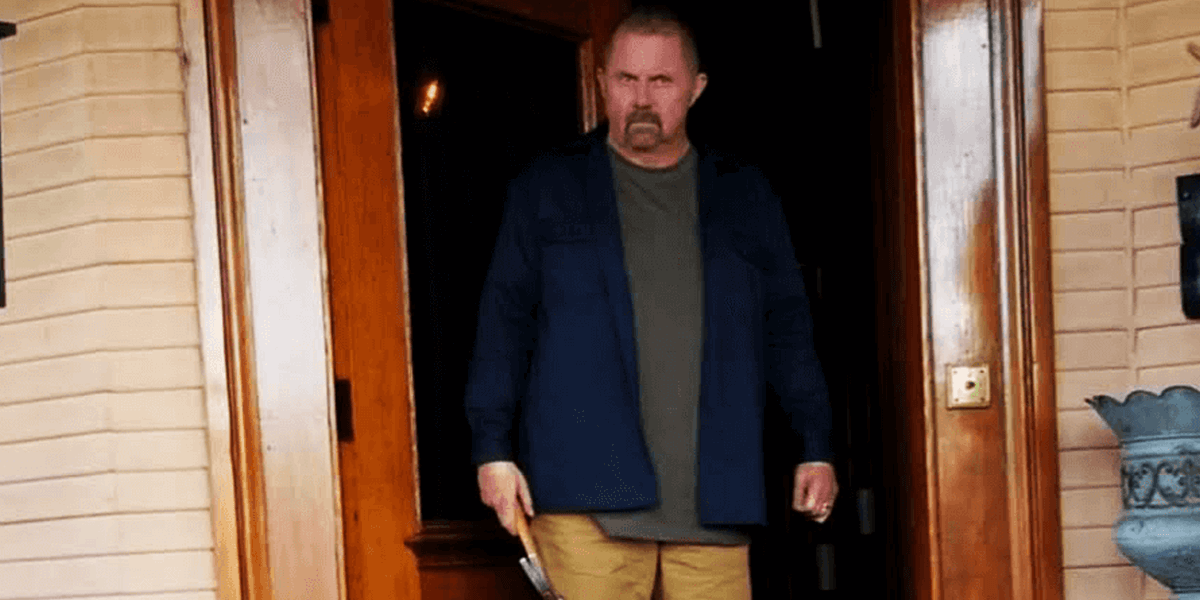 Yesterday, we took a look at Kane Hodder's upcoming new film, Knifecorp, which promises to be a different kind of performance for the veteran horror actor, and we are definitely excited to see what he has to offer in this uncharted territory.
To help fuel our excitement for this project, we were able to get our hands on an exclusive photo from the film showing Hodder menacingly getting in the face of Peter Gilroy's character, Jed, in an encounter that is sure to be unpleasant for at least one of the parties involved. Judging by the look on Hodder's face, our money is that things might not end well for Jed. Have a look at the new photo below.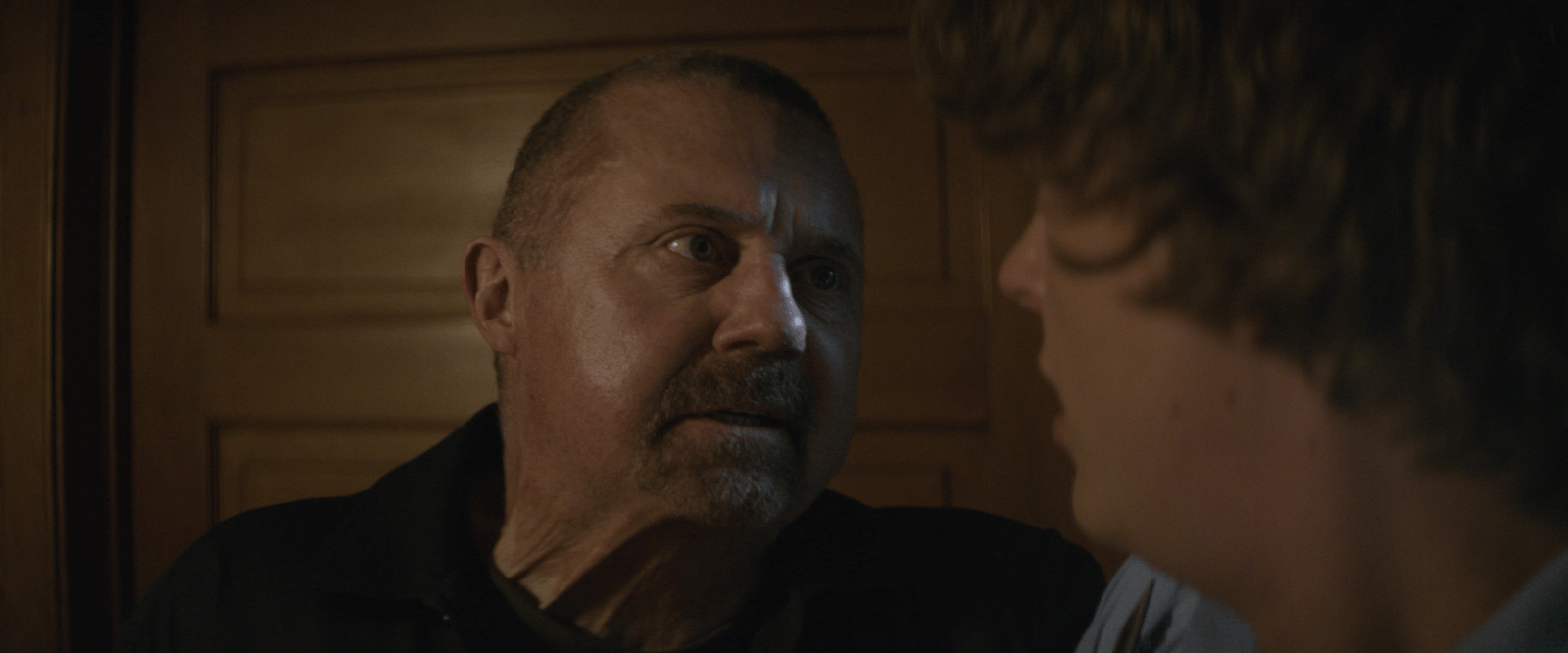 In addition, we were also able to dig up a few behind-the-scenes shots from executive producer Christopher M. Jimenez of Sinful Celluloid Entertainment, who has been sharing a few looks into the project via his Instagram. Have a look below for a shot at a bloodied Hodder on set as well as another showing a few dedicated Knifecorp employees.

[blockquote-0]

[blockquote-1]

From Alcott Street Productions and Sinful Celluloid Entertainment comes Knifecorp, a film that explores the dark recesses of the human psyche when damaged by grief and loneliness. Directed by Zach Zorba Grashin, who also co-wrote the script alongside L.E. Doug Staiman, the film stars Kane Hodder as Angus Finn, Austin Kulman as Wally Banks, and Felissa Rose as his mother.

The cast also includes Alexandra Stamler as Belle, Peter Gilroy as Jed Bennet, Boone Platt as Van, Hymnson Chan as Buddy Chang, Jon Dittman, Menachem Silverstein, Lola Sandra, and Cleopatra Slough

Knifecorp does not yet have a stated release date but we'll be sure to keep you updated here on Dead Entertainment. Stay tuned for all the latest!

[relatedArticle-0]