Kane Hodder and Felissa Rose to Reunite in Zach Zorba Grashin's Knifecorp
A first look photo and poster for the film have been revealed.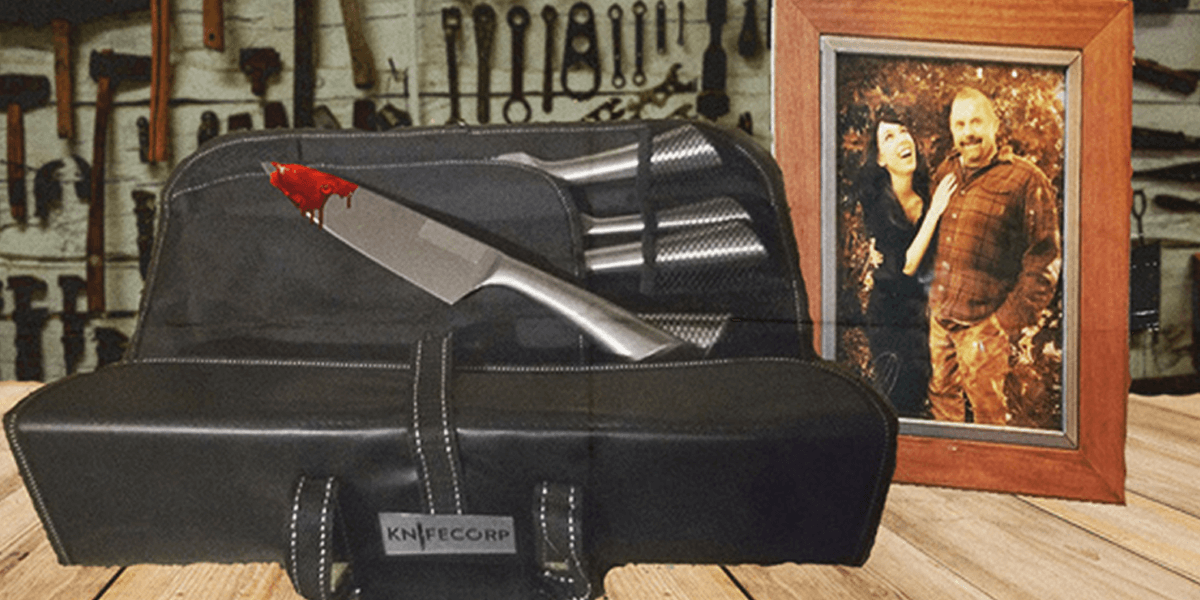 Horror fans recently learned that slasher icon Kane Hodder (Hatchet, Friday the 13th) will be starring in Zach Zorba Grashin and Eli Staiman's new horror film, Knifecorp. The film tells the story of a young man (Austin Kulman) who decides to take a job selling knives door-to-door to help his recently widowed mother, played by Sleepaway Camp alumni Felissa Rose.
Alcott Street Productions and Sinful Celluloid Productions released the first still from the film, showing a menacing Hodder standing in a doorway clenching a hammer. The accompanying poster, which you can view below, shows a photograph of Hodder and a woman next to a set of bloody knives.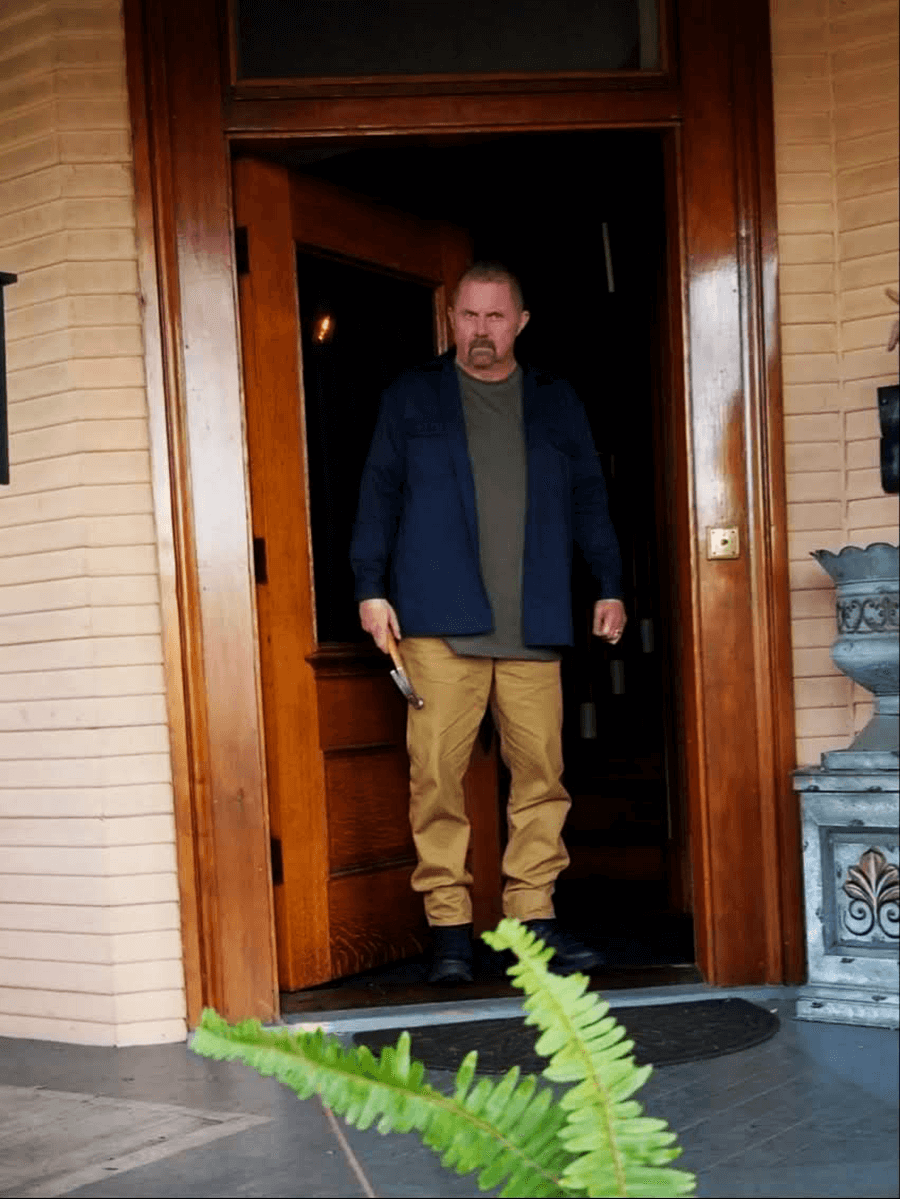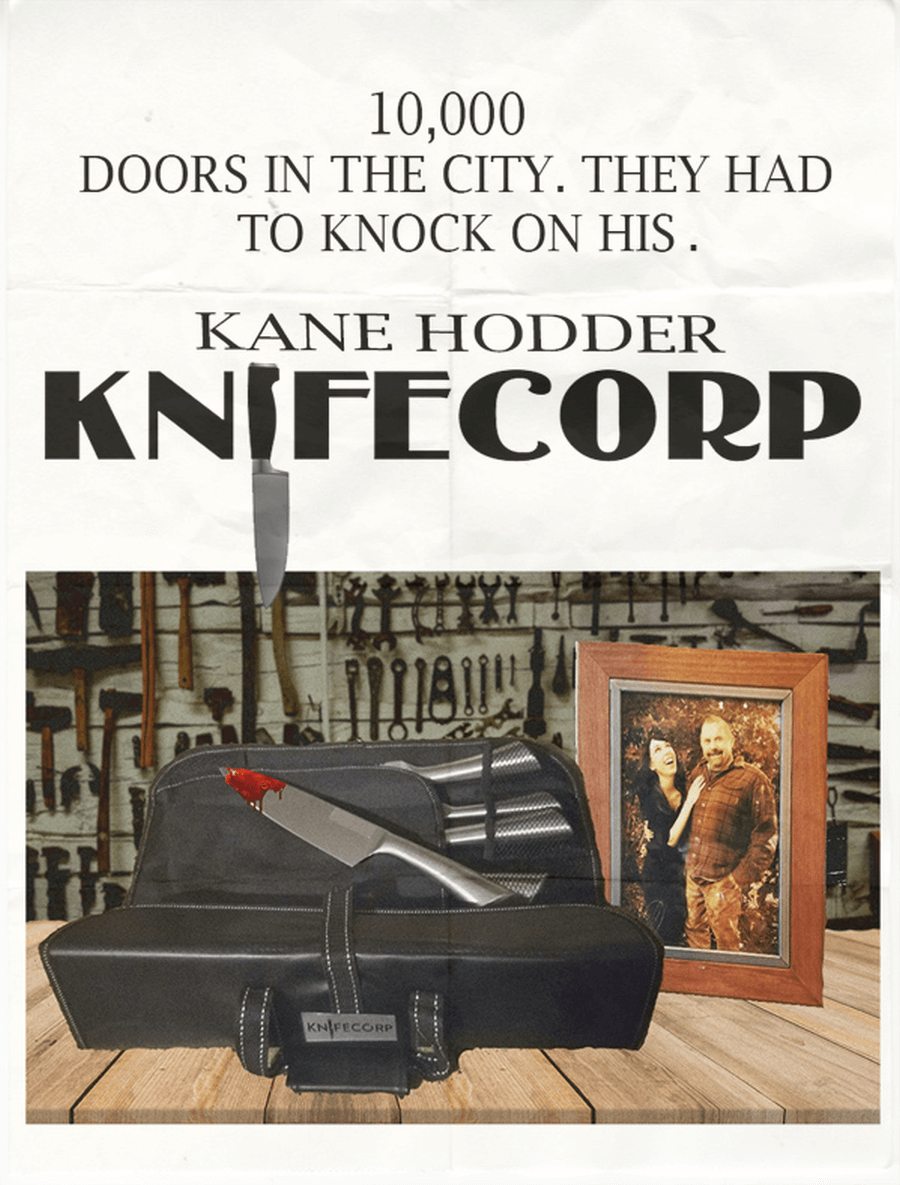 The film began shooting last week in Los Angeles and claims are swirling that this will be a career-changing performance for Hodder. Known for his more popular roles behind the mask as Victor Crowley or Jason Voorhees, Kane has also appeared without a mask in such films as Ed Gein, Almost Mercy, Smothered, and most recently, Death House, to name a few.
We will keep an eye on this film as production moves along. Stay tuned for all the latest updates here on Dead Entertainment.
Updated 1/15/19: Corrected a few name misspellings from the original press release.