Latest Teaser for The Walking Dead Reveals Ryan Hurst's Beta
The new preview also shows off more of Samantha Morton's Alpha.
By Chris Morse

The Whisperers have arrived on The Walking Dead and AMC has begun to pull back the curtain on some of the new characters who will be joining the series with the group's arrival. Most notable among the new villains are Alpha and Beta, played by Samantha Morton and Ryan Hurst respectively. We've already received a first look at Alpha, the group's leader, but this new teaser from IGN shows Beta for the first time and it is not disappointing at all.
Simply put, Hurst in costume as Beta is looking every bit like the "mean looking fucker" he's described as in the comic series, towering above the rest with his mask only covering part of his face. In the teaser, you get the vibe that the group is more interested in studying our survivors than attacking them, which provides a few hints at where the story is headed when the show returns from its midseason break.
It's a short teaser, sure, but it certainly is a substantial one with the reveal of Beta. We are no doubt going to see much more of The Whisperers when season 9 of The Walking Dead continues with eight more episodes on February 10th at its usual time on AMC. Stay tuned for all of the latest on the series here on Dead Entertainment.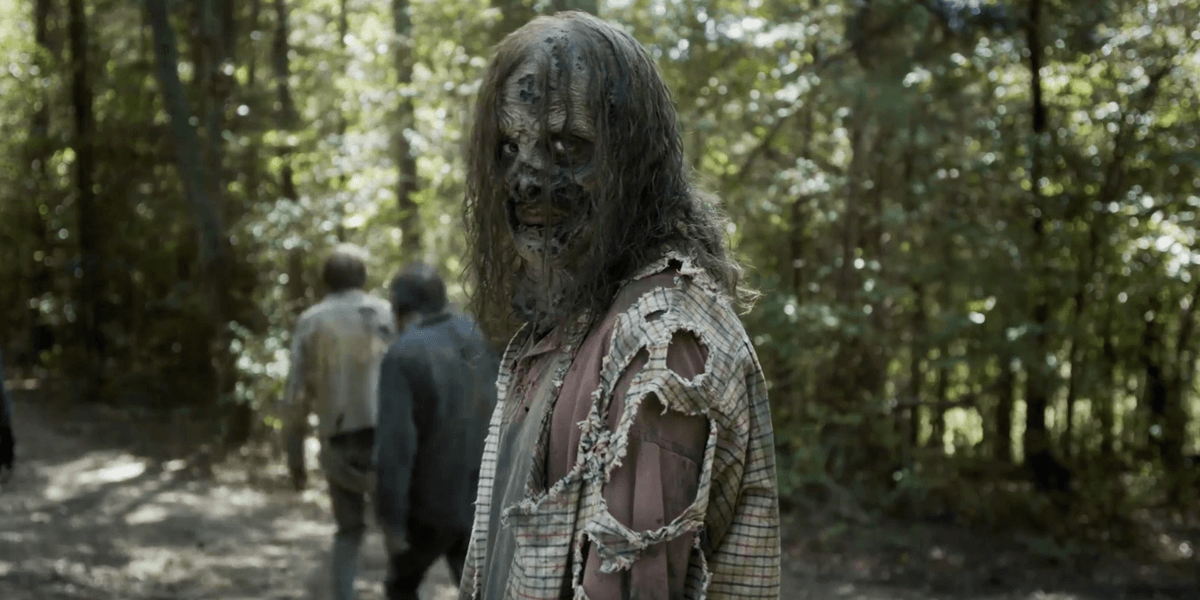 The Walking Dead Showrunner Previews The Whisperers Ahead of Midseason Premiere
Angela Kang dishes on what fans can expect in the second half of the show's ninth season.
Read More