Meet The Walking Dead's Alpha, Leader of The Whisperers
Here is your first preview of the terrifying and deadly group's leader.
By Chris Morse

The Whisperers have officially arrived in The Walking Dead and they mark the television series' return to something a little more terrifying than what we've been used to over the past couple of years. In the midseason finale, our survivors finally learned the hard way what kind of dangerous enemy lurks out there within seemingly normal groups of the undead, blending in and guiding the herds to mask their movements and close in on their foes.
There is, however, much more that viewers have yet to learn about this group and this new preview marks our first formal introduction to its leader, Alpha. Now that viewers know the true nature of the group, namely that they are survivors wearing the skin of the undead as masks to blend in with walkers, it was only fitting to show a preview of how these masks are created and sewn together.
In the process, we see a woman with her head shaved short as she dons the walker mask and faces the camera. We know this is Alpha because the look matches the character from the comic series, who is at times unmasked before hell breaks loose in varying amounts and degrees throughout the course of the story arc. There is much we don't know yet, such as how a few of these stories in particular might be adapted now that Rick and Carl are out of the picture, but we can be sure that several of the same major beats should play out the same way as in the comics. It's going to be brutal.
We suspect that we are going to learn more about The Whisperers in the remaining eight episodes of season 9, which should set the stage for this conflict with a group set on embracing their more savage and primal natures in this new world. Naturally, we can all expect that this lifestyle is going to clash with that of our survivors, who wish to rebuild civilization instead of embracing a way of life without one. Most importantly, things are getting scary again and that is a great thing for this series.
The Walking Dead will return for eight more episodes on February 10th at its usual time on AMC.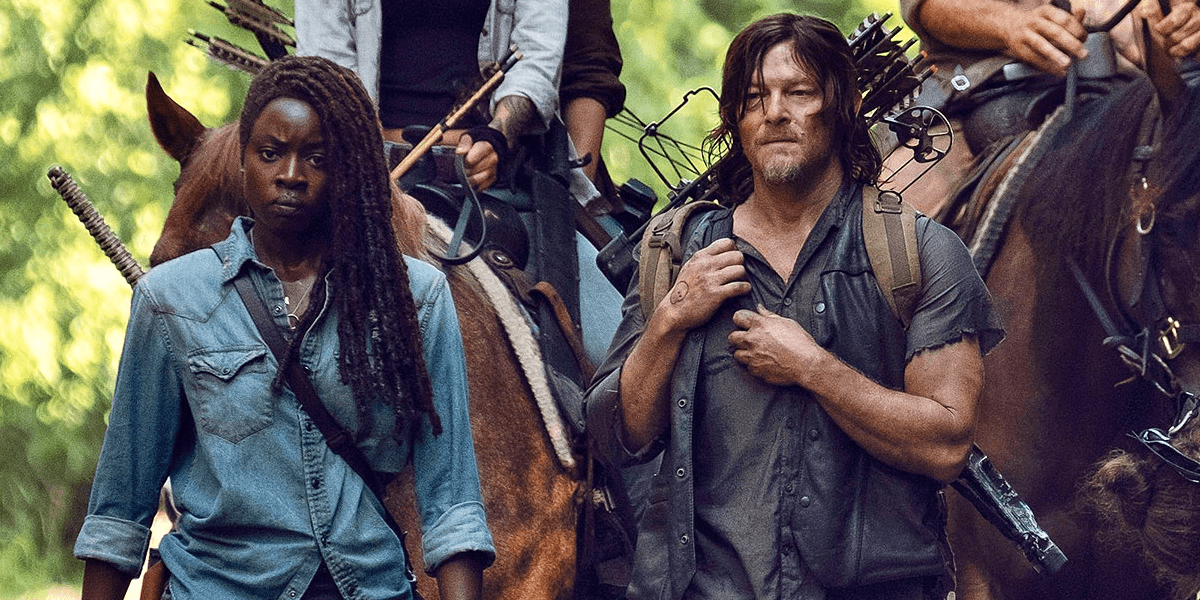 New Photo and Story Details Revealed for the Second Half of The Walking Dead Season 9
Showrunner Angela Kang offers up the first hints at what's to come when the show returns in February.
Read More