Dark Souls' Black Knight Gets a Premium Format Statue
This challenging enemy will soon be able to reside in your personal collection.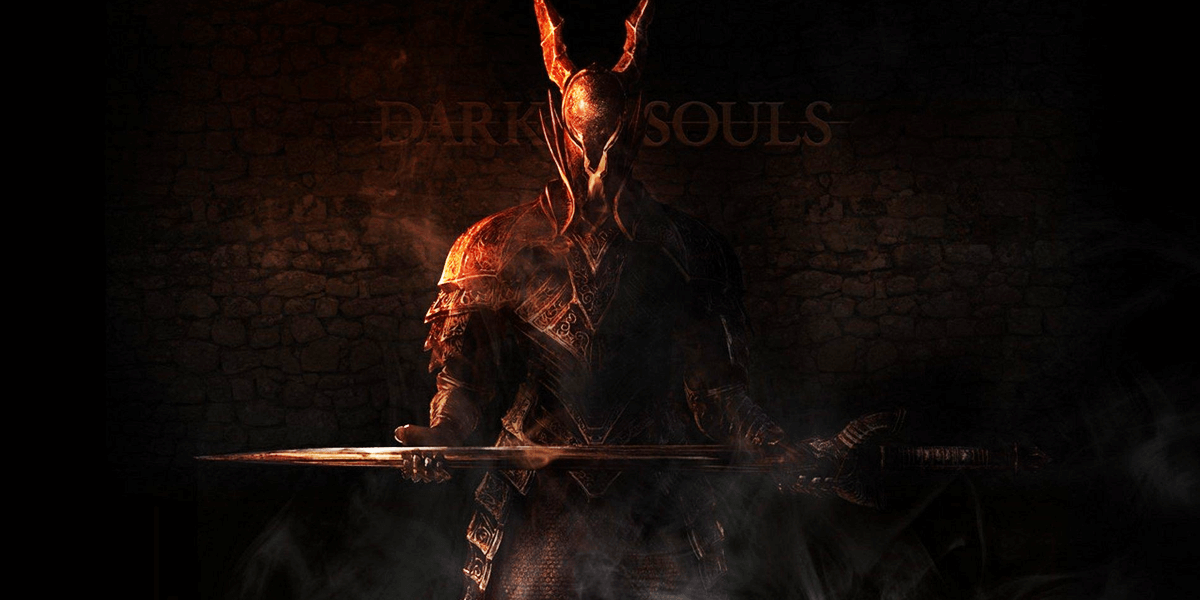 Japanese collectible company GECCO has announced that the fearsome Black Knight enemies from Dark Souls are getting their own premium format 1/6 scale statue. Once proud Silver Knights of Lord Gwyn, the Black Knights' armor were burnt black during the war with the Chaos Demons. These soulless warriors now wander around Lordran striking fear into the unsuspecting Undead and Hollows unlucky enough to cross their paths.
As anyone who has played Dark Souls can tell you, these Black Knights are no joke. Every player remembers the first time they accidentally ran into one. Description and photos for the item are below.
From the video game "Dark Souls" comes the Black Knight (Kurokishi) the formidable enemy consistently challenging players on their journey. This character is faithfully recreated as a 1/6 scale statue, thoroughly supervised by the design team of FromSoftware.

The concept of Fire, Ash and Soot, which represents the world of "DARK SOULS" is engraved on the Black Knight's armor, and the intricate and beautiful design are captured by using traditional sculpture techniques.

The Black Knight was once the proud Silver Knight of Gwyn and was burnt black. You will see the dull silver in the scorched black surface recreated by the exacting paint work.

This statue stands over 16 inches (40 cm) tall creating an intimidating presence even in 1/6 scale. Additionally the eyes light up with LED, which further enhances the uncanny character. The weapons and shield were digitally sculpted in precise detail.

The Black Knight Greatsword, Greataxe and Halberd are all included as a bonus with the pre-order.

Product Features

Stands over 16 inches (40 cm) tall
From the video game "Dark Souls"
Eyes light up with LED
Black Knight Greatsword, Greataxe and Halberd are all included as a bonus with the pre-order

Box Contents

Black Knight statue
Black Knight Greatsword
Greataxe
Halberd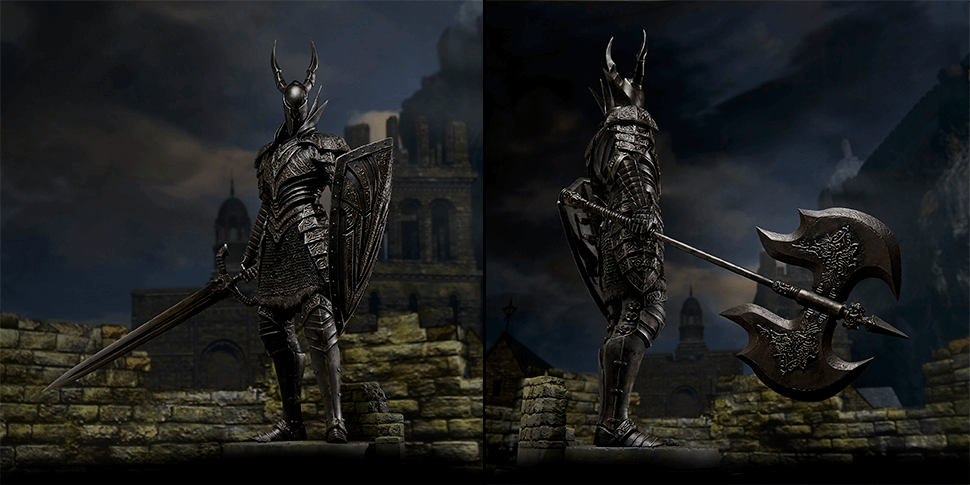 The Black Knight statue will be available in June or July of 2019 with a full retail price of $469.99. Those who pre-order the statue will receive all three variant weapons that the Black Knights use: the greatsword, greataxe, and halberd. Is this statue a must-have for your collection, or is the price of admittance too much? For those still looking to grab a Black Knight figure at a more reasonable price, we recommend checking into Banpresto's 8 inch action figure.