These Dark Souls Statues Are Not Your Ordinary Treasure Chests
You can now own your very own Mimic... if you're brave enough.
By Chris Morse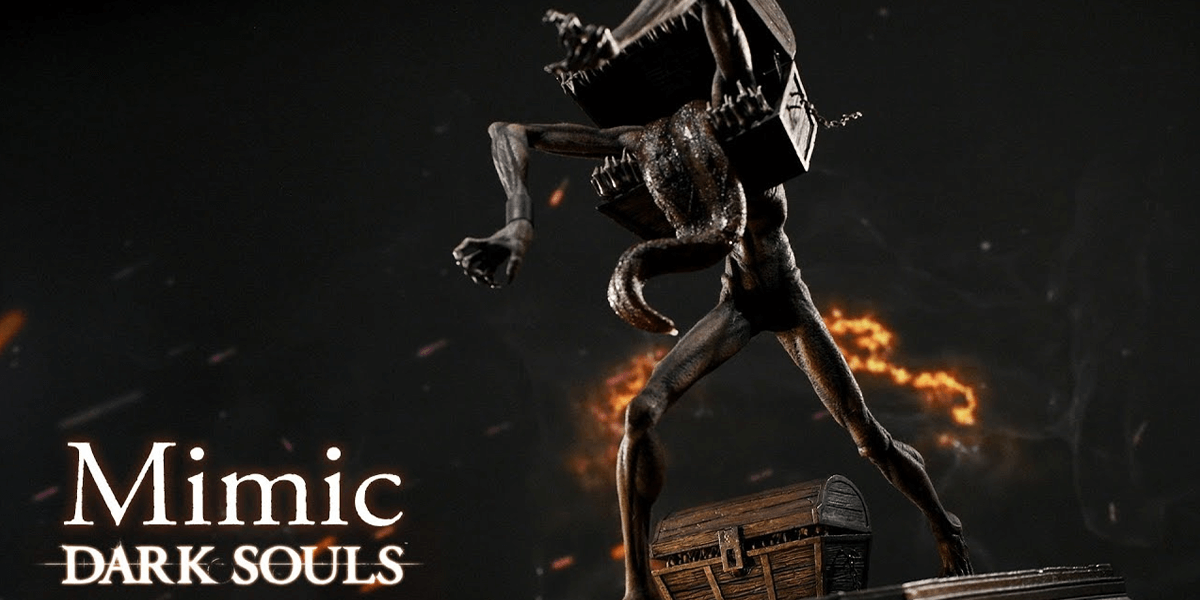 From First 4 Figures comes an iconic denizen of the world of FromSoftware's Dark Souls in statue form: the Mimic. What looks like an unassuming treasure chest quickly turns more dangerous than you could imagine with respect to these fan-favorite enemies and you can soon own your very own premium statue of one. There are a number of variations available for pre-order right now and they do cost a pretty penny, but let's unwrap what is being offered here for starters.

There are two primary statue types with the enemy in chest form as well as the bipedal monster form after it attacks. Also available are exclusive variants of each of the main statues, a combination pack including both, as well as a more stylish "definitive edition." Have a look below for some images of each of these as well as the product's official description and preview video.

[blockquote-0]

For now, these statues are not yet in production but you are able to reserve a Mimic of your own with a 10% non-refundable deposit that will be validated at the end of the day on December 21st. As for prices, your standalone regular and exclusive edition Mimic Chest and Mimic statues will sell for $349.99 and $549.99 respectively. The combination pack is a hefty $824.99 and the definitive edition will set you back $739.99.

These premium statues are a bit on the pricier side but they are clearly aimed at diehard fans of the Dark Souls franchise, so that much is expected for the kind of detail this company puts into their pieces. You can take a look at each of the different variations and place your pre-order over on the collection page at First 4 Figures. The final product is not expected to ship until early 2020 but you have to get on this early if you want to get your hands on your very own Mimic.