Black Mirror Season 5 to Premiere on December 28th with "Bandersnatch"?
We may be returning to our dark future on Netflix very soon.
By Chris Morse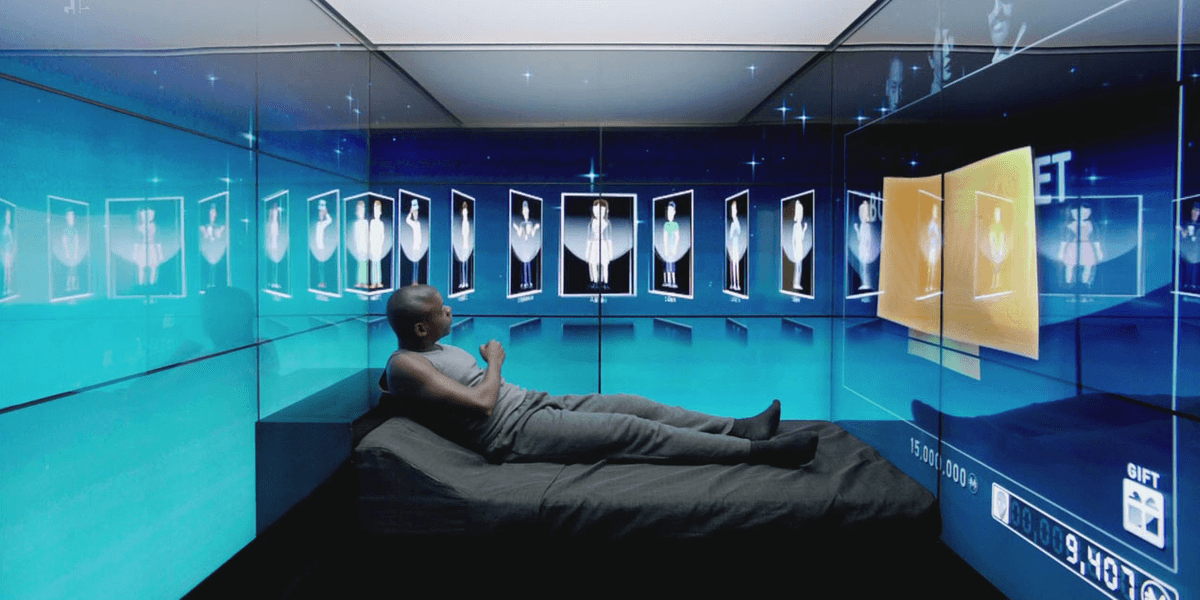 The release date for season five of Black Mirror may have slipped out a little bit early thanks to a tweet going up earlier than expected. A Twitter user posted an unconfirmed December preview slate that was supposedly tweeted out and later deleted from NX, Netflix's sci-fi, superhero, and fantasy hub for all such content. Nothing on this list has been made official yet but the month appears to be capped off with a brand-new episode of the dystopian anthology series, titled "Bandersnatch."
An report earlier in the year from another Twitter user seemed to indicate that Black Mirror had a set location for something called "Bandersnatch," complete with Christmas decorations. Given this information and last year's December premiere, the timing is certainly right for the new season to arrive at the end of the month. Have a look at the leaked image and previous location report below.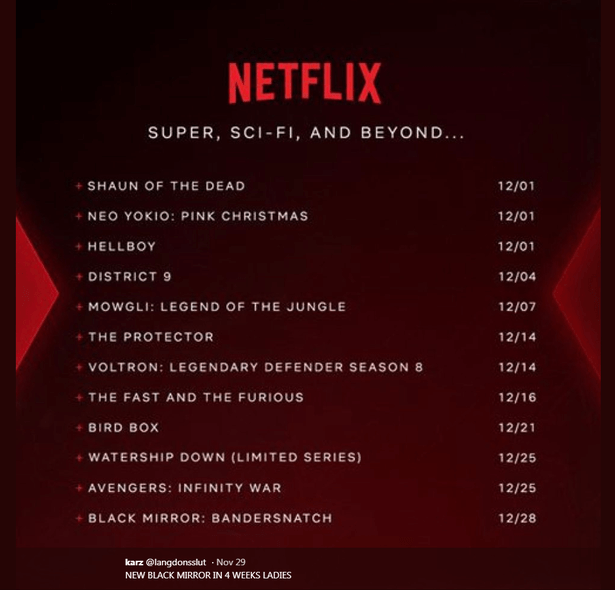 [blockquote-0][scripttag-0]

If the cat truly is out of the bag with this leak, then there is no doubt we will see something official announced very soon. Whether that consists of just a confirmation or full episode previews similar to what we had last year remains to be seen. The only thing that's certain is we'll be sure to keep you posted on all of the latest Black Mirror news here on Dead Entertainment.