New Castlevania Interview Offers Hints at What's to Come
A few of the masterminds behind the hit Netflix series dish on Dracula and what's to come in season 3.
By Chris Morse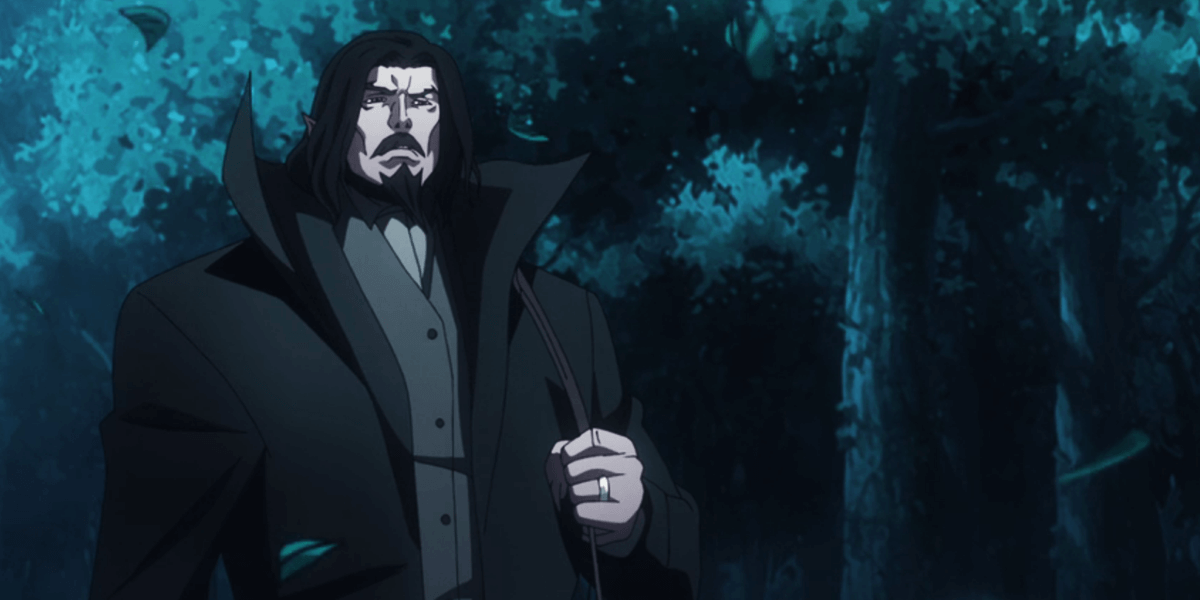 There is no doubt that the second season of Netflix's Castlevania raised the bar, not only for the show itself but for all video game adaptations everywhere. The seventh episode of the season was in itself the ultimate blend of narrative, action, and nostalgia, showing just how in touch with the beloved franchise the creative minds behind the series are.
A few of these amazing individuals, including writer Warren Ellis, assistant director Adam Deats, and executive producer Fred Seibert, spoke with Variety about the show and discussed a number of interesting topics, ranging from creating an excellent villain in Dracula to what might be in store for season three and beyond.
Seibert spoke first about humanizing Dracula, which was one of the more brilliant aspects of the series so far, and why getting that right was so important to the success of this show.
By giving Dracula the human dimension that he really has to have to make the story sustainable, you have to find the human element in him. Nobody is ultimately all bad. Once you know someone is bad, why spend your time with them? All of our time is precious. Committing to a film where characters are unlikeable – what's the point?

I think Warren has an instinct for creating that human dimension for a character that makes you want to spend time with them even if what they ultimately do is not something that you're supportive of.
Ellis had more to add about the characters and how he used humor in some areas to flesh them out and truly bring them to life. With Dracula, it was the devastating tragedy and raw emotion that brought out his evil while some of our other characters, such as Trevor and Alucard, kept themselves fighting and moving forward with insults and humor. These elements combined to make the series so crisp and complete, which is a good reason why Ellis hit it out of the park in this respect.
Jokes and horror work on the same mechanism. Tension and release. For me, it's more of an instinct for what a scene needs, and listening to the characters speak. I'm not sure our beleaguered director, Sam Deats, ever expected to be setting up and knocking down so many gags, but it does illustrate his incredible versatility in going from my dumb jokes to the horror content so seamlessly.

Sometimes we can be defined by how we respond to tragedy, and by the choices that we make. By one metric, we decide who's the villain by how far they're prepared to go to get what they want. I wanted every major character to have an inner life that was at least comprehensible to me. Even the mad bishop so beautifully done for us by Matt Frewer could at least be understood. I think making Dracula relatable makes for a better, richer story. I'm not sure I ever thought about doing it in any other way.
Finally, much like we are all wondering, what's to come in season three? Ellis shared an early preview of where things stand and what the storytelling approach might be for the next chapter of the series, which is already in production.
Isaac's in North Africa making monsters. A lot of dead vampire generals means some places are now in chaos. And Trevor and Sypha are wandering Wallachia and probably ruining everything they touch.

In the third season, we can really widen out and tell several stories at once. I have the space to change the tone of the show a little bit from season to season, and Netflix is always very supportive of whatever I want to try.
We don't yet have an official release date for season three of Castlevania, which will this time consist of 10 episodes (up from 8 in season two), but we expect it may arrive sometime in 2019. We'll be sure to keep you up to date here on Dead Entertainment whenever we hear more. In the meantime, if you haven't already watched them, the first two seasons are streaming now on Netflix.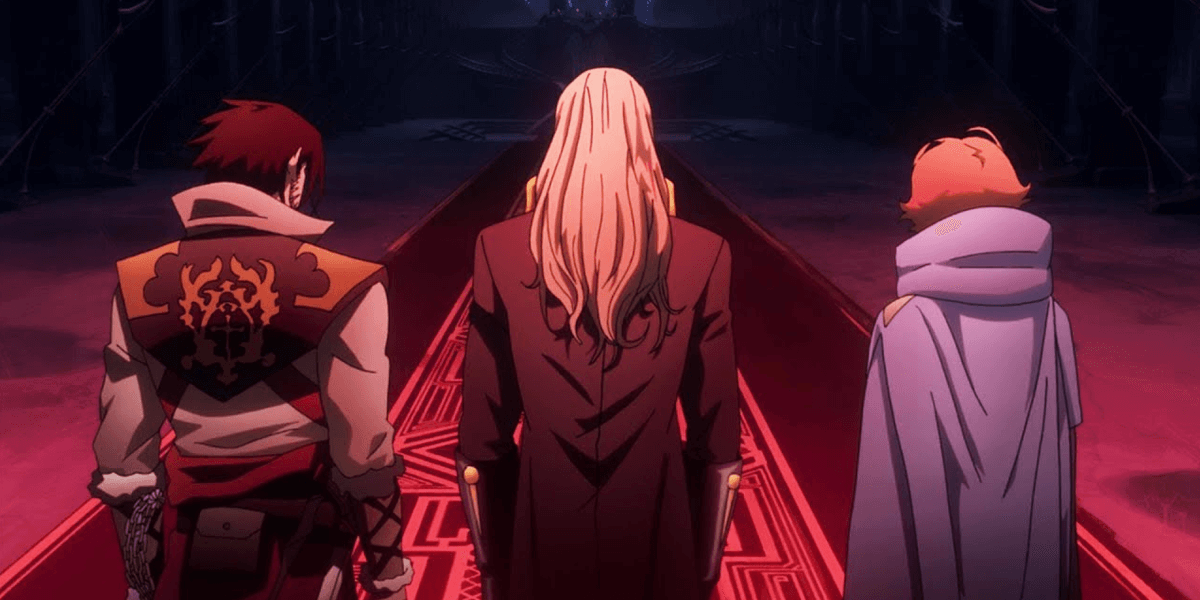 Castlevania Season 2, Episode 7: "For Love" Review
This episode is a masterful display of everything a video game adaptation should be.
Read More