The Walking Dead Ratings Hold Steady in First Episode Following Rick's Departure
It would appear that viewers went into this new chapter with an open mind.
By Chris Morse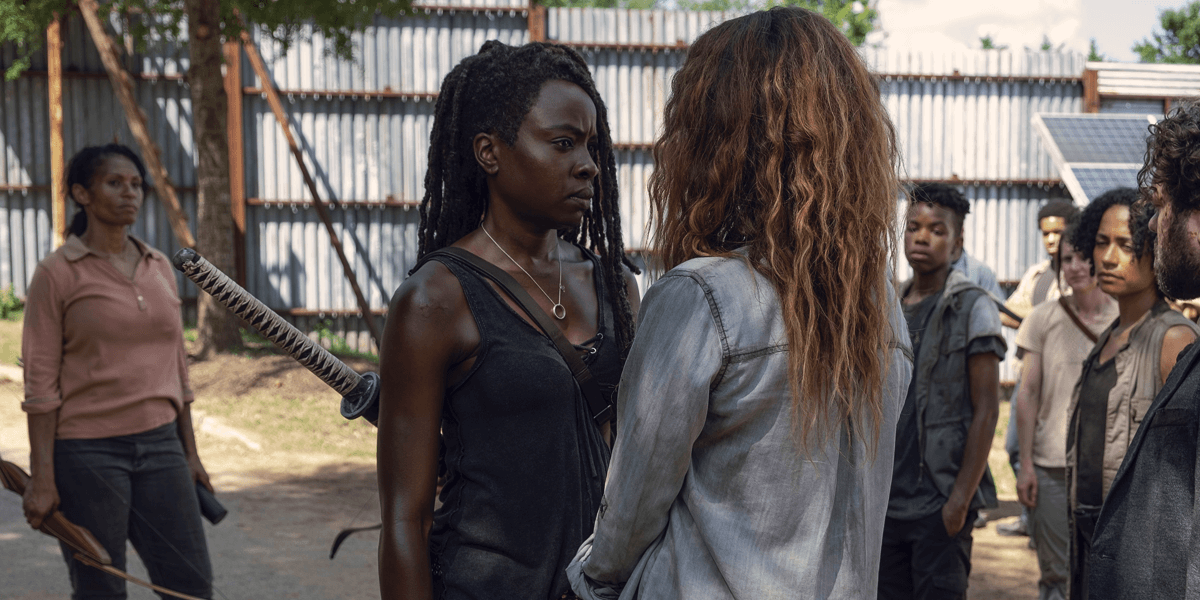 This ratings are in for the latest episode of The Walking Dead and they surprisingly held up after last week's TV show departure of Andrew Lincoln's Rick Grimes. It would appear that fans at least went into the new episode with an open mind to see what the real new beginning looks like following the exit of the show's long-time leading star, which is good news for AMC, considering their plans for movies and an ever-growing universe for the series.
The episode itself brought us up to speed on how much time has passed since Rick was presumably lost and where each of our characters currently stand before thrusting us into the latest "should we trust these people?" dilemma. Interestingly enough, it ended with a brilliant tease of what's to come, leaving fans who are unfamiliar with the next major story arc with many questions. If that's not enough to bring viewers back for another week (or two with the midseason finale looming), we're not sure what will.
The number of viewers for the latest episode stayed around the same mark as Rick's final episode from the previous week, netting 5.4 million viewers and a 2.0 rating in its key 18-49 demographic, ever so slightly down from last week. It remains to be seen if those numbers will hold up for the next two episodes but the show is so far holding steady in the wake of Lincoln's exit.
The Walking Dead continues its ninth season Sunday nights on AMC.