Chilling Adventures of Sabrina Season 1 Review
Something wicked this way comes.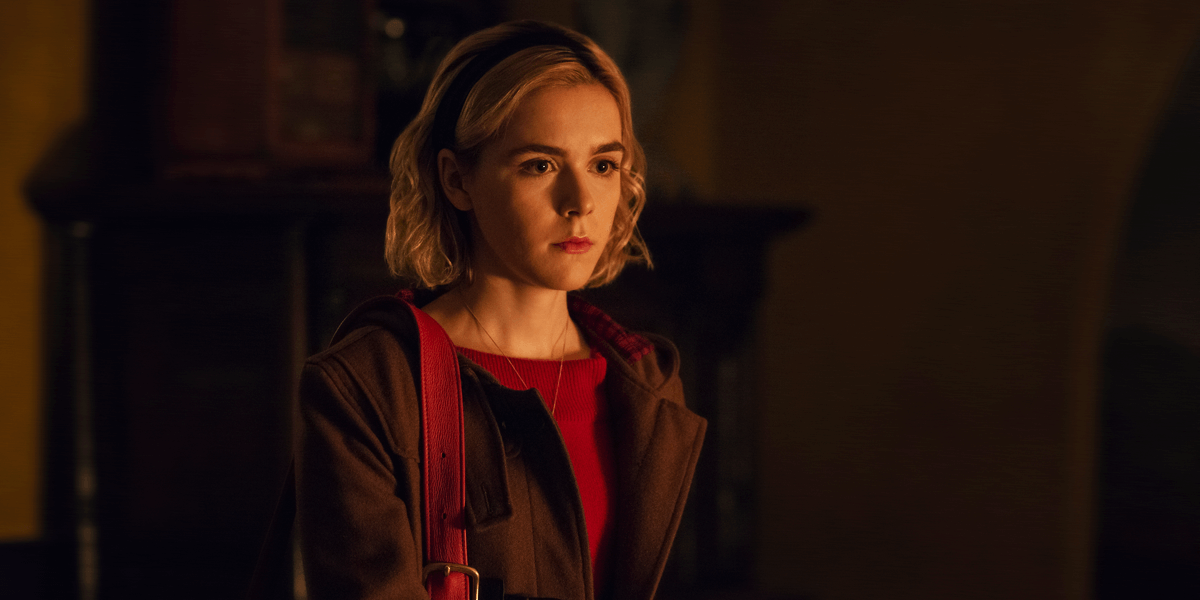 Fifteen years ago, we saw the end of the supernatural sitcom, Sabrina the Teenage Witch, and the fictional town of Greendale. The family of witches held a spot in the hearts of its viewers for seven seasons that spanned across two channels. Melissa Joan Hart played the titular character in the coming-of-age comedy about a young half-witch learning about her heritage and attempting to balance her life between that of being a witch and dealing with the ordinary problems of being a teenager in high school.
Fast forward to present day where we see the revival of the Spellmans, but this isn't your mother's teenage witch. This new Greendale is full of darkness and haunting imagery. Netflix's Chilling Adventures of Sabrina follows the same character with a similar storyline, but the comedic approach is dropped in favor of horror and heavy religious tones. The show delivers its magic as a power granted by the Dark Lord and they truly manifest once their name is signed into the Book of the Beast.
In the show's first season, dubbed Part One, Sabrina Spellman has her destiny laid out in front of her. She knows what is asked of witches on their sixteenth birthday and she is prepared for it, right up until the moment when she realizes she has to give up her mortal life, friends, and boyfriend Harvey Kinkle.
On the night of her Dark Baptism, Sabrina decides against signing her name into the Book of the Beast and begins a fight for her right to keep her mortal life. Part One is built around this decision and the lengths other characters will go in order to force her into a pact with the Devil.
As the show progresses, the tone it takes slowly gets darker and more brutal, truer to the comic series of the same name. Most of the characters are likable and it's really fun to see new spin on an old tale of witches and felines alike. Kiernan Shipka's acting is believable and solid as she takes this character and truly makes it hers throughout the season.
On the other hand, the show doesn't take itself seriously all the time, which is great, but it sometimes misses the mark. One episode felt like more like a sluggish filler that was never going to end, while another felt like a supernatural Law & Order, which is very hard to not shake your head at. Overall, though, there is a lot to love about this series.
The Good
The show's darker tones are really true to the comic series that serves as the source material for the show. Kiernan Shipka really makes the character her own as well.
The Not-So-Good
There are a few weaker episodes that just feel out of place, but these flaws are few and far between. There's not much bad to say about Part One.
Chilling Adventures of Sabrina takes a very short comic series and really fleshes it out. It brings all of these characters to life and develops them organically within this morbid universe that leaves you wanting more. Though it may have a few moments of weakness, it feels very relatable on the mortal side of the tale, echoing what many of us might have gone through when we were younger, also begging the question of what we might have done differently if we had a power to go back and change any of it.
Chilling Adventures of Sabrina is currently streaming on Netflix.