Netflix's Castlevania Renewed for Season 3
The animated series will officially return for 10 more episodes.
By Chris Morse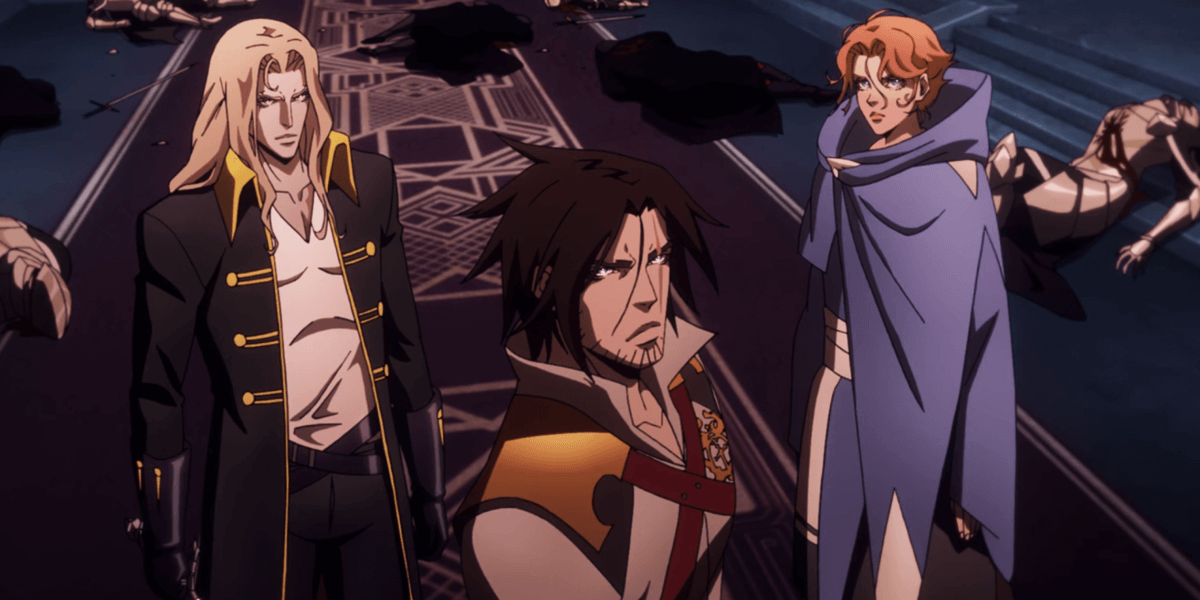 Needless to say, Netflix's Castlevania has returned for its second season to some very high praise, and as it usually does with respect to shows, that spells very good news for its future. As such, Deadline has exclusively revealed that Netflix has ordered a third season of the animated series, which should hopefully premiere sometime next year. This is great news for fans of the franchise, as there is plenty of momentum to carry forward after the excellent second season.
Castlevania made its debut on the streaming platform with a 4-episode "pilot" season, which quickly led to an order for a second season with double the episodes. The team, led by writer Warren Ellis and director Sam Deats, made good on this vote of confidence and produced a glorious follow-up season that so far seems incredibly well-received by fans. Now, it seems apparent that Netflix wants to keep the successes rolling in its order for a third season, this time with 10 episodes.
Richard Armitage, the voice of Trevor Belmont in the series, previously revealed that the team was already working on a third season back in June, but an official order for it had not been made at that time. However, the outlook must have been very positive for them to move forward into the next chapter so soon and it seems that much has been proven by this latest news.
No release date for season 3 of Castlevania has been set at this time, but we'll be sure to keep you posted here on Dead Entertainment. In the meantime, keep an eye out for the remainder of our season 2 review series, which is about to conclude with our impressions on the finale. Stay tuned!