Warren Ellis Talks Season 2 of the Castlevania Netflix Series
The writer dishes on what to expect later this week when the animated series returns.
By Chris Morse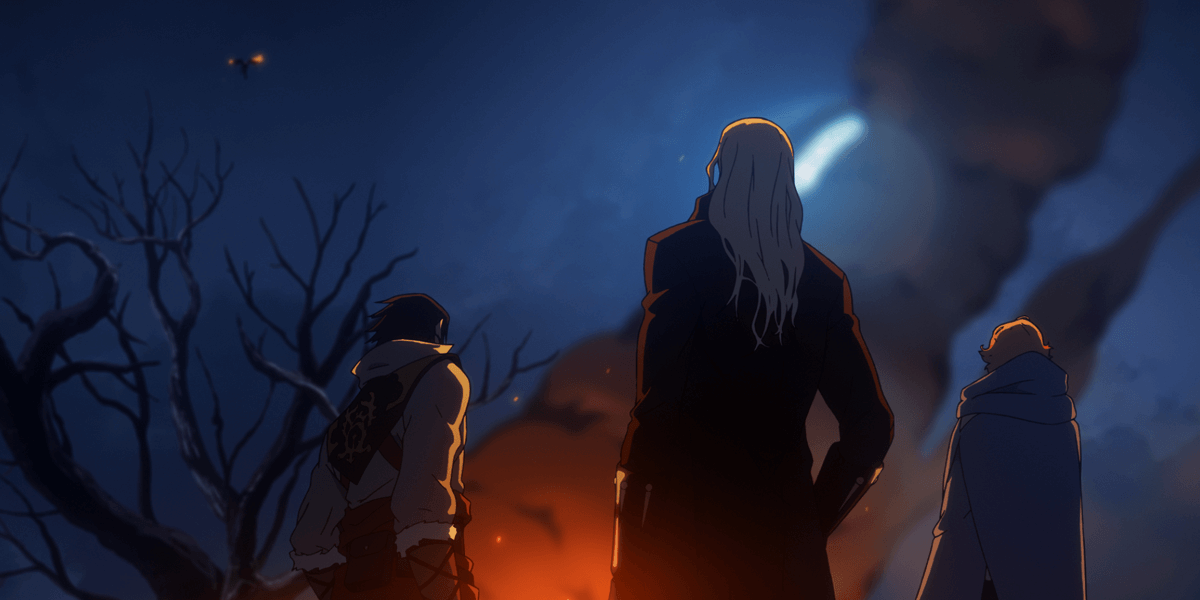 The second season of Netflix's animated Castlevania series arrives later this week, along with a special re-release of a couple of the franchise's classic video game installments, so this seems like as good of a time as any for a preview from series writer and producer Warren Ellis.
The writer has been offering some information on the show via his mailing list and recently dropped a more in-depth look at what to expect when the series returns on October 26th. You can check out his thoughts on season 2 below.
It is, in many ways, not like season 1. There is, for instance, space for people to have conversations. There is more than one plotline. The last two episodes are so visually complex that they almost killed all the animators, and they did not love me for a long time. I expect there will be a lot of bad reviews because it's not as breathless as season 1. It's a different thing.

Also it's made a lot of people cry. (Leila, I am so sorry you watched it on the plane without me warning you first. The director almost dehydrated himself twice that I know of. Hi, Sam. Sorry, man.)

The animators have knocked it out of the park, Trevor Morris has produced a wonderful score, and the actors have not only surprised and amazed me but also made me sound ten times better than I actually am. This obviously includes our core cast of Richard Armitage, Alejandra Reynoso, James Callis and Graham McTavish.

But also, since IMDB have released the cast list, Jaime Murray, Ade M'Cormack, Theo James and Peter Stormare. And I wrote that part with Peter's voice in my head and if he hadn't agreed to do it I would have been fucked.
The Castlevania TV series is based on Konami's best-selling video game franchise of the same name, specifically drawing influence from 1989's Castlevania III: Dracula's Curse, which originally released for the Nintendo Entertainment System and was later ported to other consoles. Prolific comic-book writer Warren Ellis pens the TV series.
Season 2 of Castlevania will consist of 8 episodes and is set to premiere on October 26th on Netflix, just in time for Halloween.