Warren Ellis Talks Season 2 of the Castlevania Netflix Series
The writer dishes on what to expect later this week when the animated series returns.
By Chris Morse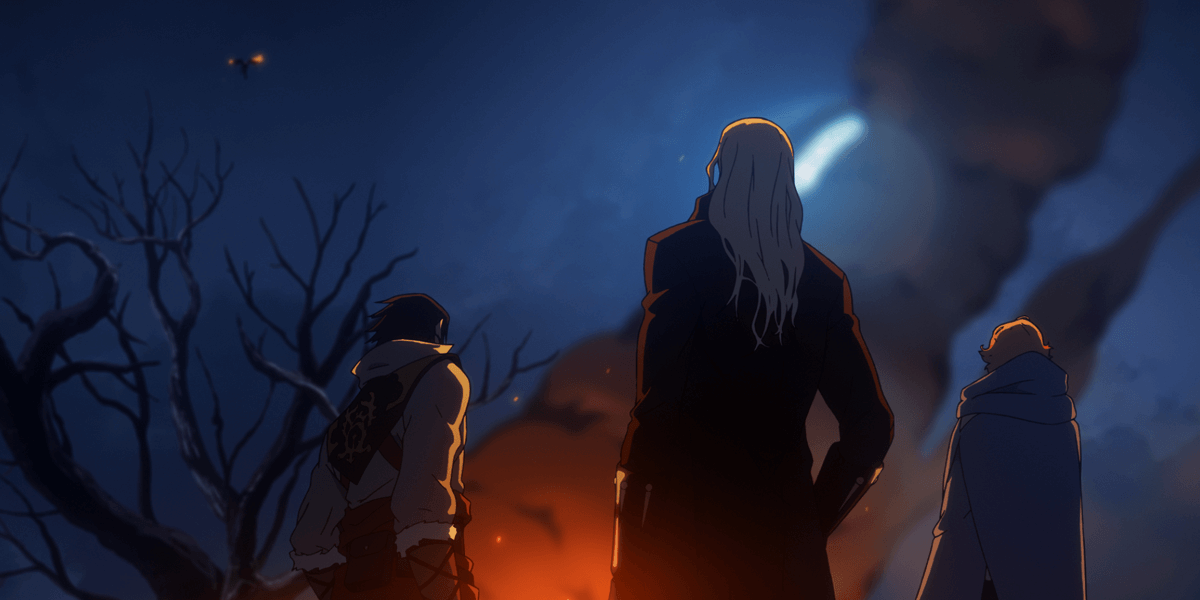 The second season of Netflix's animated Castlevania series arrives later this week, along with a special re-release of a couple of the franchise's classic video game installments, so this seems like as good of a time as any for a preview from series writer and producer Warren Ellis.

The writer has been offering some information on the show via his mailing list and recently dropped a more in-depth look at what to expect when the series returns on October 26th. You can check out his thoughts on season 2 below.

[blockquote-0]

The Castlevania TV series is based on Konami's best-selling video game franchise of the same name, specifically drawing influence from 1989's Castlevania III: Dracula's Curse, which originally released for the Nintendo Entertainment System and was later ported to other consoles. Prolific comic-book writer Warren Ellis pens the TV series.

Season 2 of Castlevania will consist of 8 episodes and is set to premiere on October 26th on Netflix, just in time for Halloween.