Tensions Escalate in The Purge Episode 6
Characters reunite while political correctness is not welcome on purge night.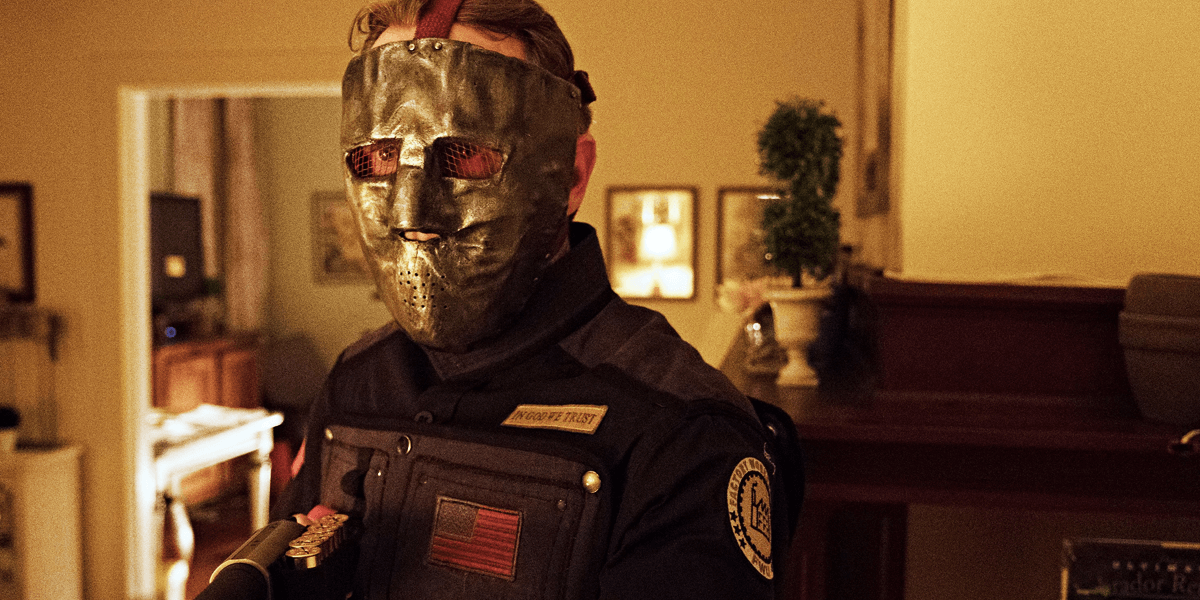 Last week's episode of The Purge TV series gave us an insight into our vigilante's past while another character is thrown into a cringe-worthy predicament. As the series approaches its finale, we begin to see aspects of the series bear resemblance to real life. The violence is increasing, answers to questions we have had since episode one are being revealed, and we are finally seeing the different storylines cross over. Who will be left standing at the end is anyone's guess.
Joe
We've become accustomed to our masked vigilante closing out the episodes, though his history up to this point has been nonexistent. To explain his dislike for the purge, this week's episode begins with Joe's flashback to him being just a normal man getting out of bed one morning.
We find out that after showing up at work one day only to be locked out and laid off, he takes it upon himself to seek justice for all of the people who have been wronged. He grows bitter and decides to become a white knight of sorts on purge night, driving around saving people from attackers.
One has to wonder where he got the app that guides him to the next victim in need of saving. This time, it's Jane, but where did he get this app and how did Jane happen to show up on it? Will he reach her in time? Some may recognize "Joe" from appearing in The Purge: Election Year.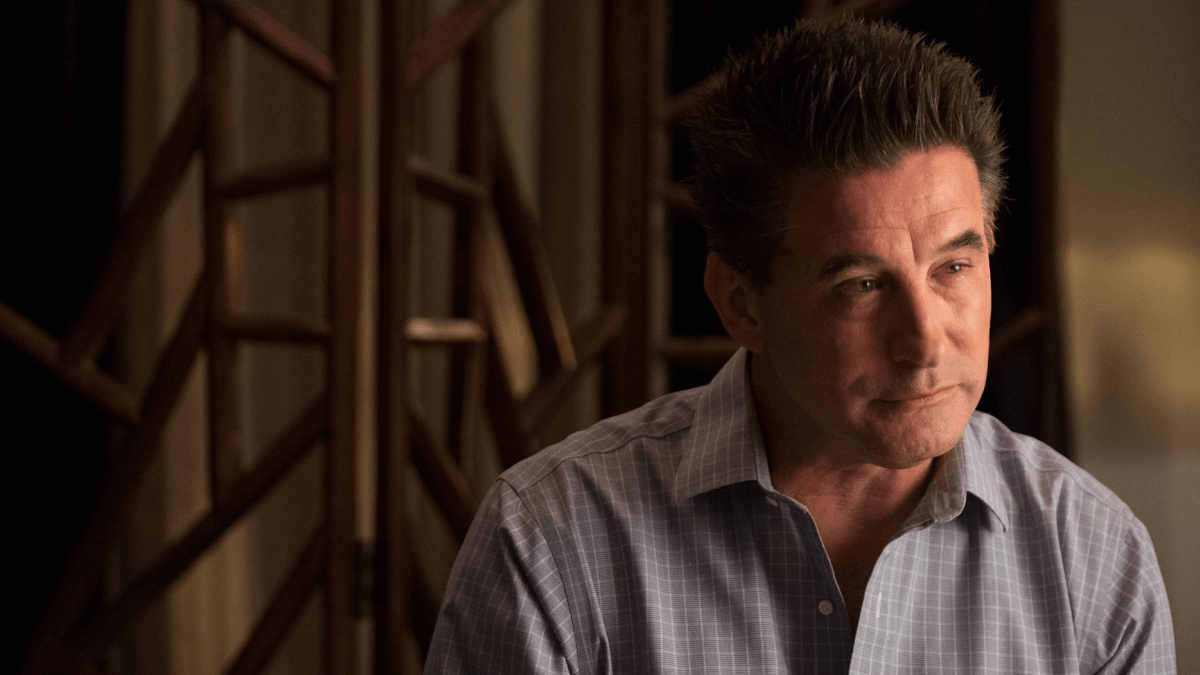 Jane
Last episode, we saw Jane arrive at the doorstep of David, the boss she had hired Braka to kill. When she had second thoughts about the hit, she took to the streets in hopes of reaching his house to stop the kill. We now see that David, in fact, opened the door. In a shocking string of events, she finds Braka dead in his tub. She is then brought down to the basement, where other women are tied up awaiting their torture from David and his friends.
The horrific scene involves the sexist men groping and assaulting the bound women, who must allow them to do it if they want to survive. Jane definitely must regret leaving the Matron Saints now. Will Joe reach her in time and save her from being killed by David, the fierce misogynist, and his henchmen?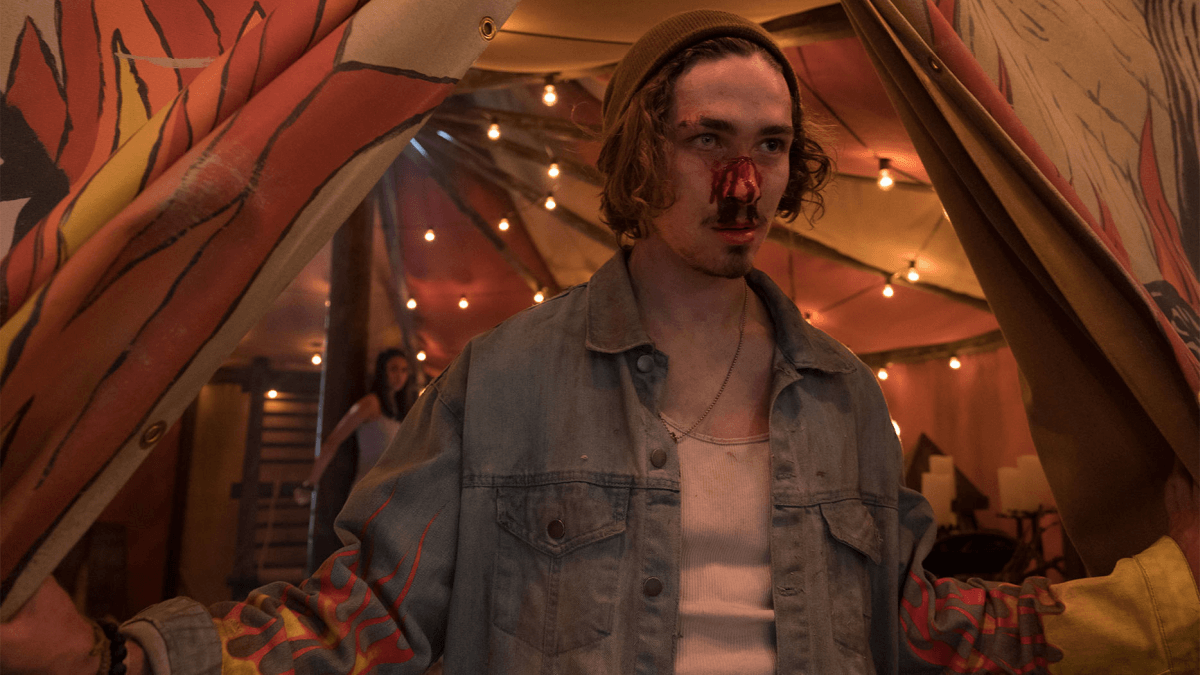 Miguel & Penelope
With minimal screen time this week, Miguel finally reaches his sister in The Carnival of Flesh. Henry intercepts the reunion by having security guards apprehend Miguel before offering to buy him from the auction. Miguel is then bound next to his sister. Using his Marines training, he soon breaks free and engages in a fatal battle with Henry that leaves Penelope's ex-boyfriend dead.
The two are anxious to get out of the demented carnival but they still have to outrun Cowboy Rex, who sees them running from the tent. They sneak into a cart that is being used to remove dead bodies from the Carnival. If they are able to break free, where are they planning on going? Possibly back to the bar to be offered sanctuary by Pete the Cop?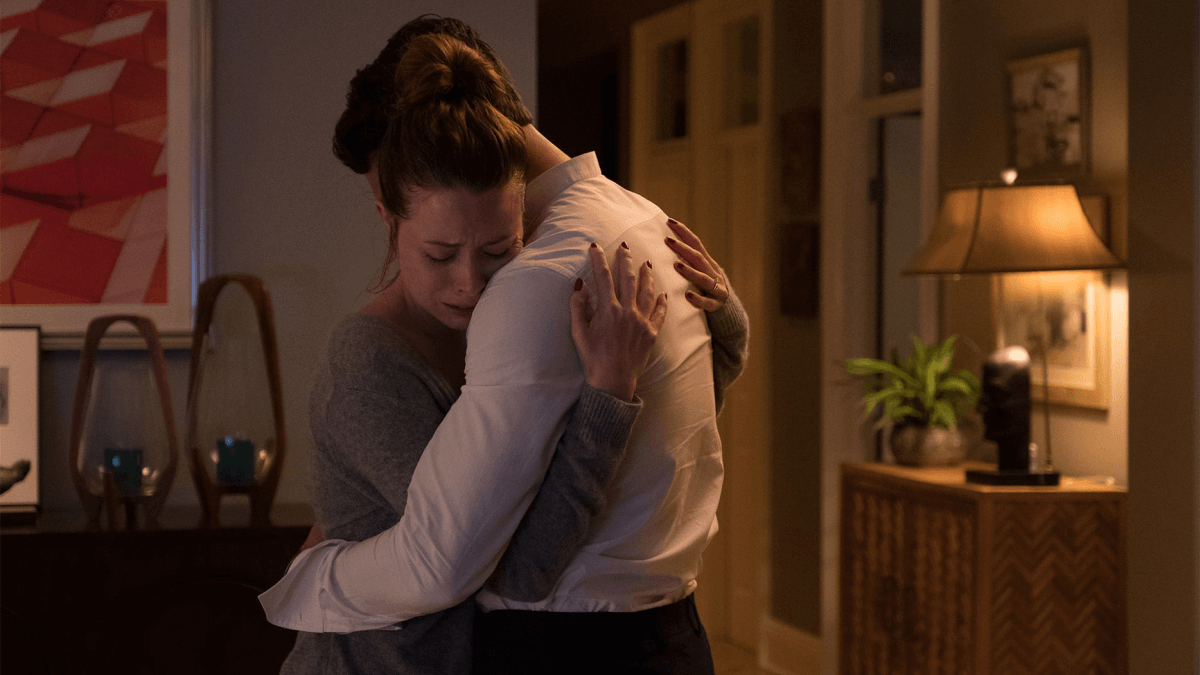 Jenna & Rick
If you recall last episode, the couple escaped the Stanton's just as the assault on the mansion commenced. Once they returned home, they are not only trying to come to terms with what they have witnessed at the party but also the fact that Jenna could be having feelings for Lila as well as the fact that she didn't share the maid's warning with Rick.
After Jenna reassures Rick that she loves only him, the pair proceeds to argue about Lila and the NFAA. After calling back to the mansion to check up on Lila, Jenna is informed that she was killed. While she is devastated by the news, Rick seems relieved. Could it be that he's glad he won't have to compete for Jenna now? They are then interrupted by a bang at the door and on the security camera they see a bloody Lila asking to be let in.
As the series begins to amp up and it approach its end, there are still many roads remaining for the various storylines to take. We don't yet know how Joe is finding these people to save them. Will Rick join the NFFA? Will Lila and Jenna be together? Will Miguel and Penelope finally escape? Join us next time for the full episode 7 recap.