Funko Unveils New Stranger Things Pops, Ornaments, and Plush
The new collection features holiday ornaments, new Pop! figures, and even a plush Mind Flayer!
By Chris Morse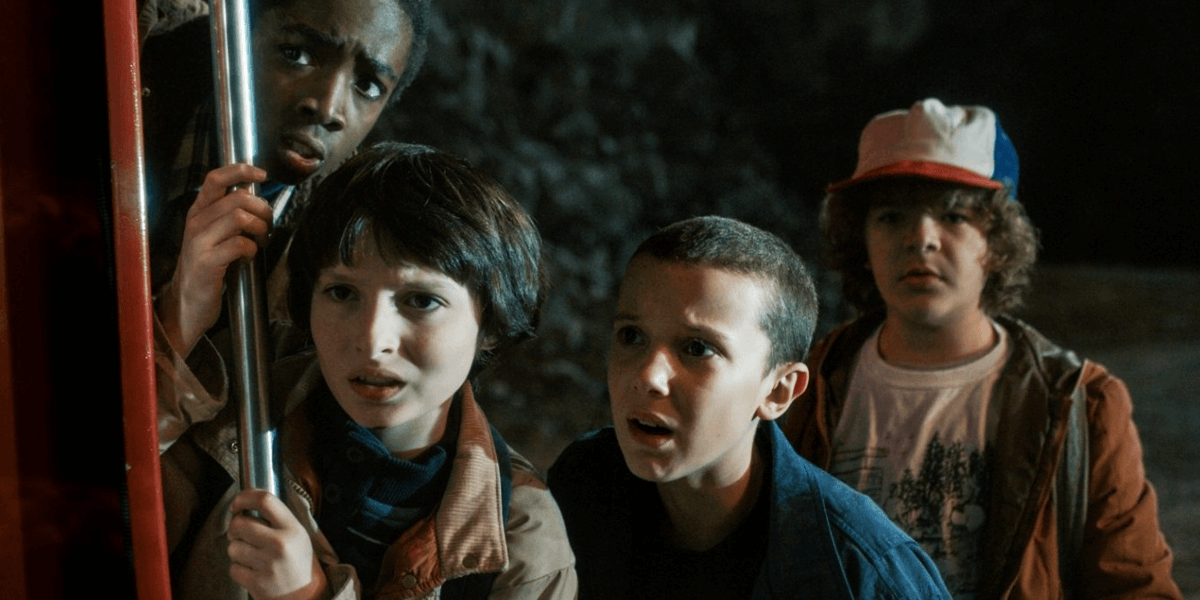 Toy and collectible fanatics Funko has unveiled its latest Stranger Things line of products and it contains some great items, including one set you might want to get your hands on for this coming holiday season. Naturally, the toy company is releasing a few new Funko Pop! vinyls, including a Steve and Dustin "father-son" two-pack that has the duo ready for a fight.
Also being released are special sets featuring Eleven going up against the Demogorgon and another featuring Steve battling one of its dogs. The remaining Pop! figures are Mike and Eleven dressed to impress at the Snowball Dance, Hopper, another Eleven figure, a Hot Topic-exclusive Dustin in hockey gear, and, finally, a Target-exclusive 10" Demogorgon, which might be the most impressive of the bunch.
In addition, Funko is releasing 8 Christmas ornaments for this holiday season. Represented in the set are Dustin, Mike, Will, Lucas, Eleven, Steve, Hopper, and the Demogorgon. Hot Topic will exclusively sell a 3-pack of Eleven, Steve, and the Demogorgon. Last but not least, they are also releasing 5 vinyl Five Star figures of Mike, Will, Lucas, Dustin, and Eleven (with Eggo waffles).
Perhaps the coolest new addition is the "SuperCute" Mind Flayer plush. We'll let you decide whether or not you want to sleep with that one next to you. Otherwise, you can find more details for each of these collections on the official announcement page and check out some photos of these new offerings below.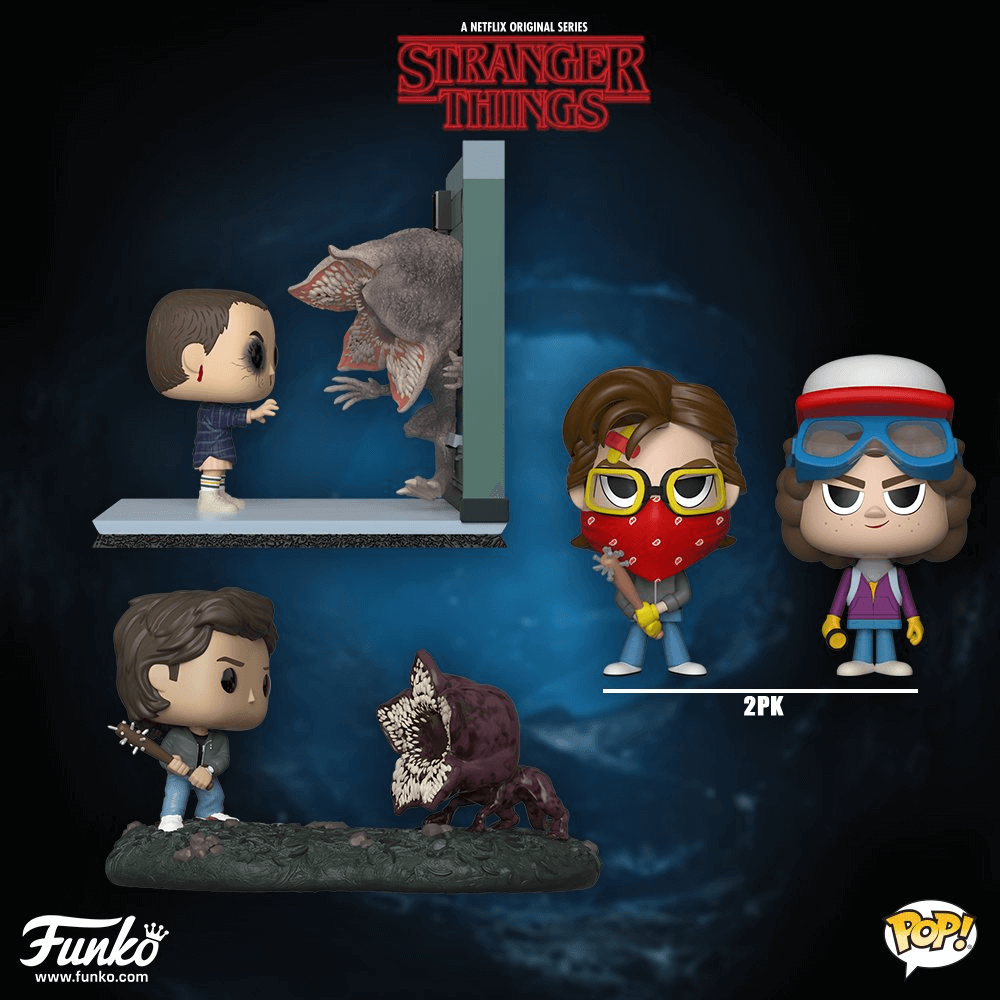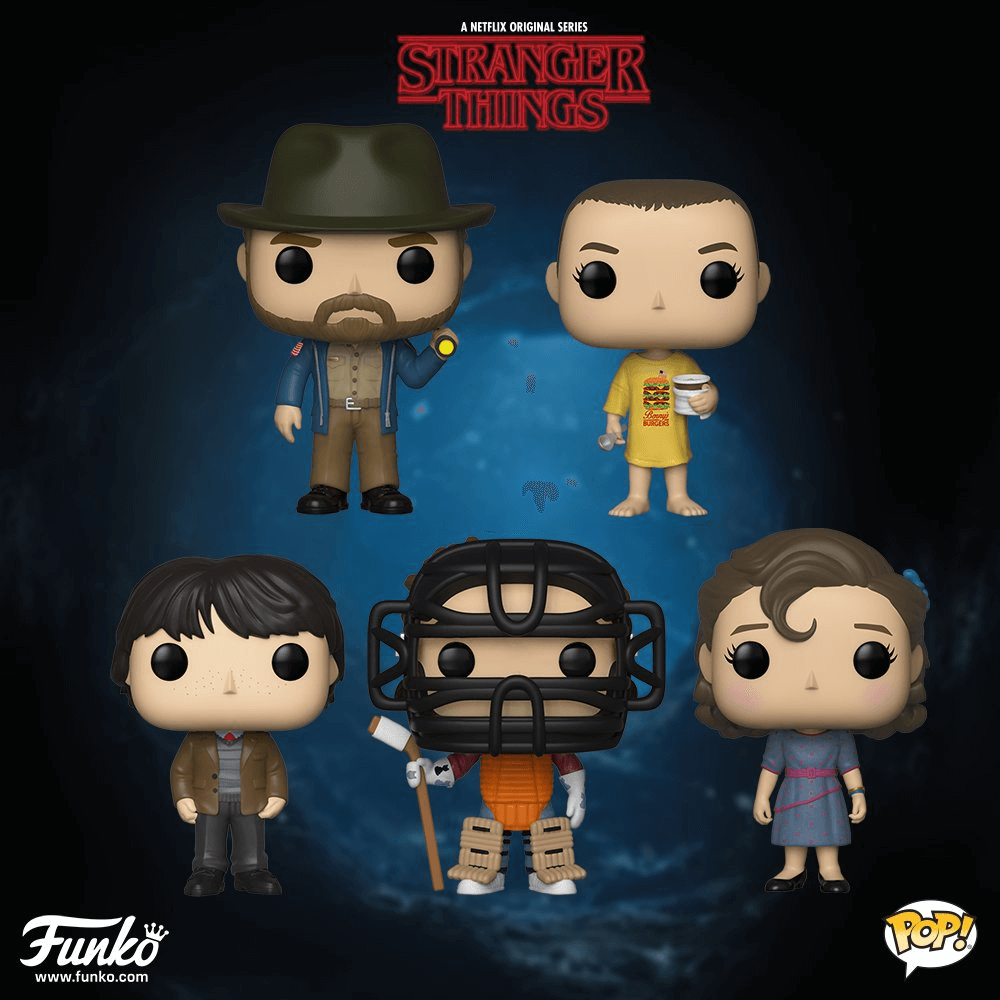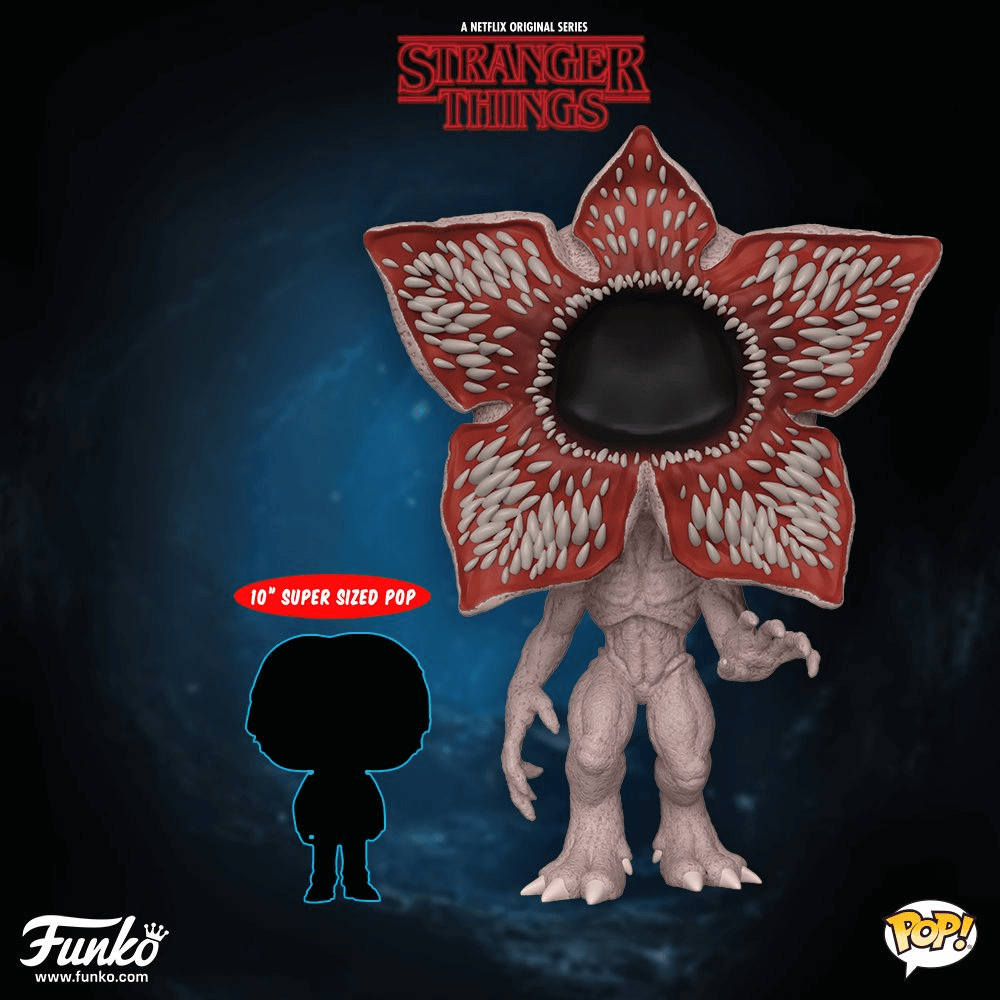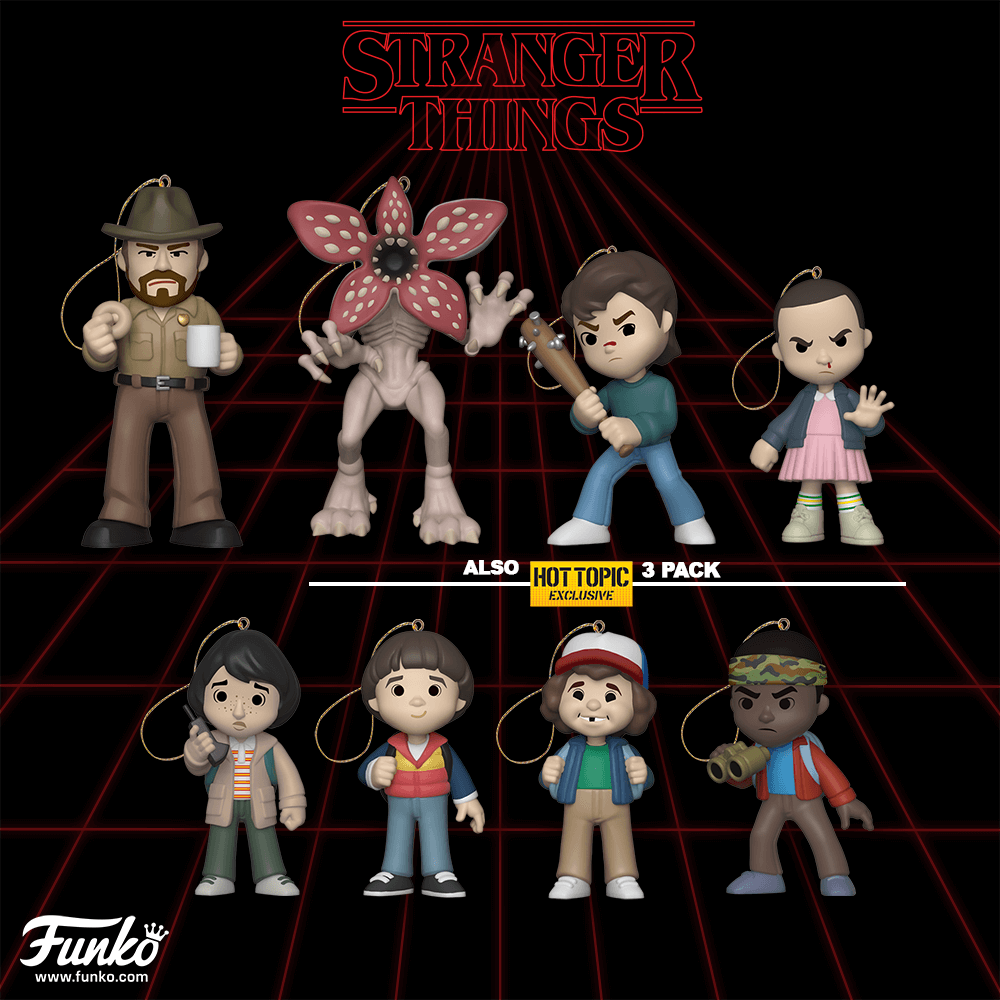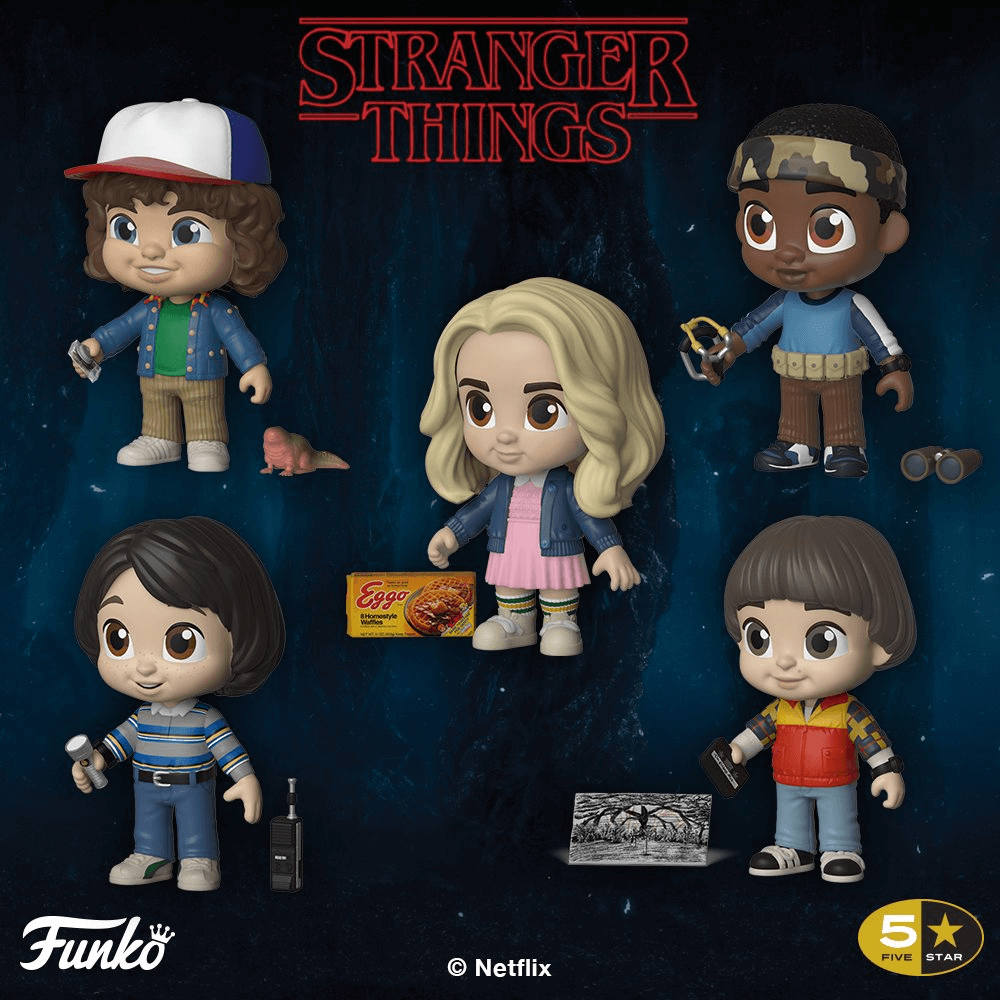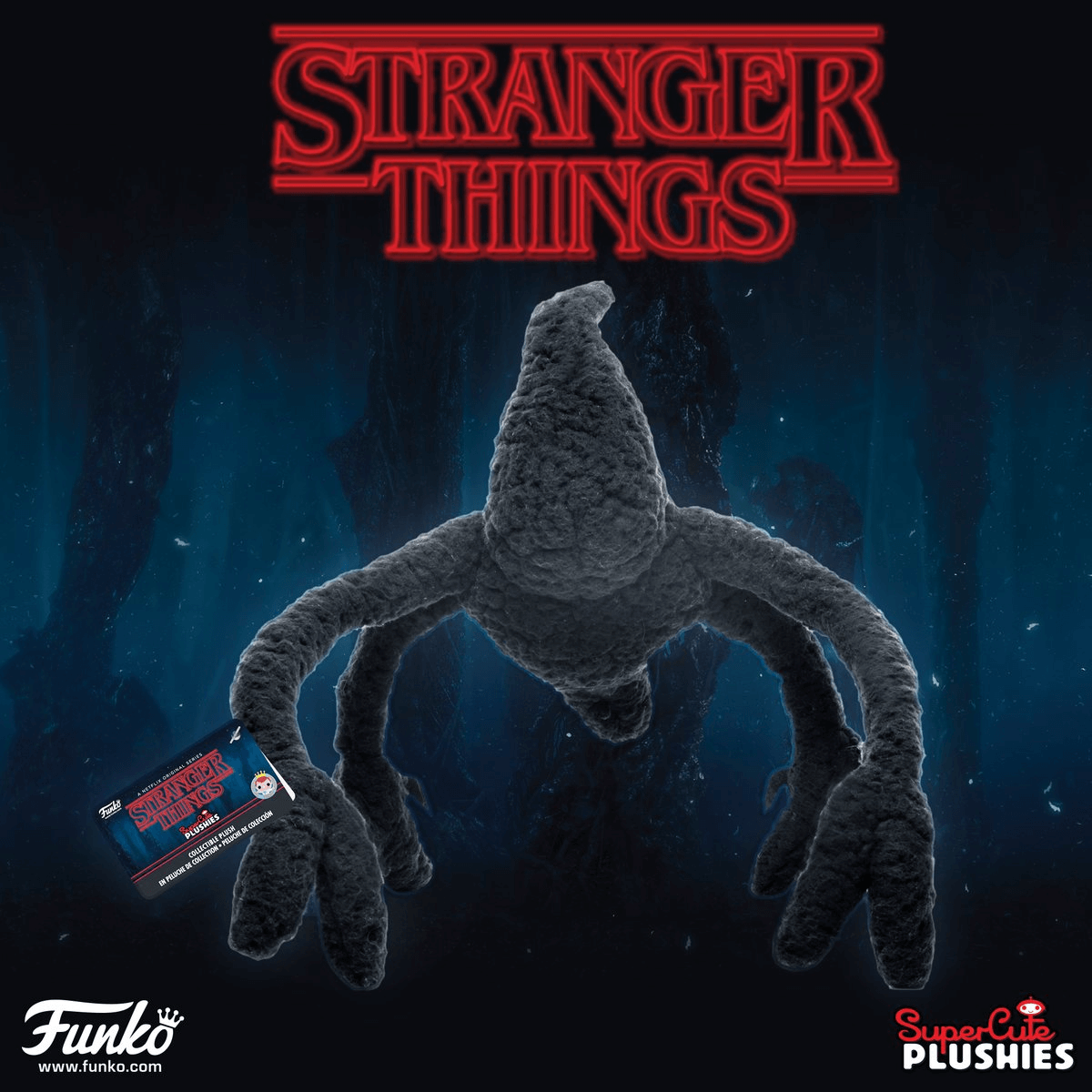 Stranger Things will return sometime next summer. We will keep you posted with all of the latest, including an official release date, as soon as we hear more.