This DOOM Cyberdemon Statue is God Tier
This Cyberdemon will rip and tear into your wallet.
By Jay Gervais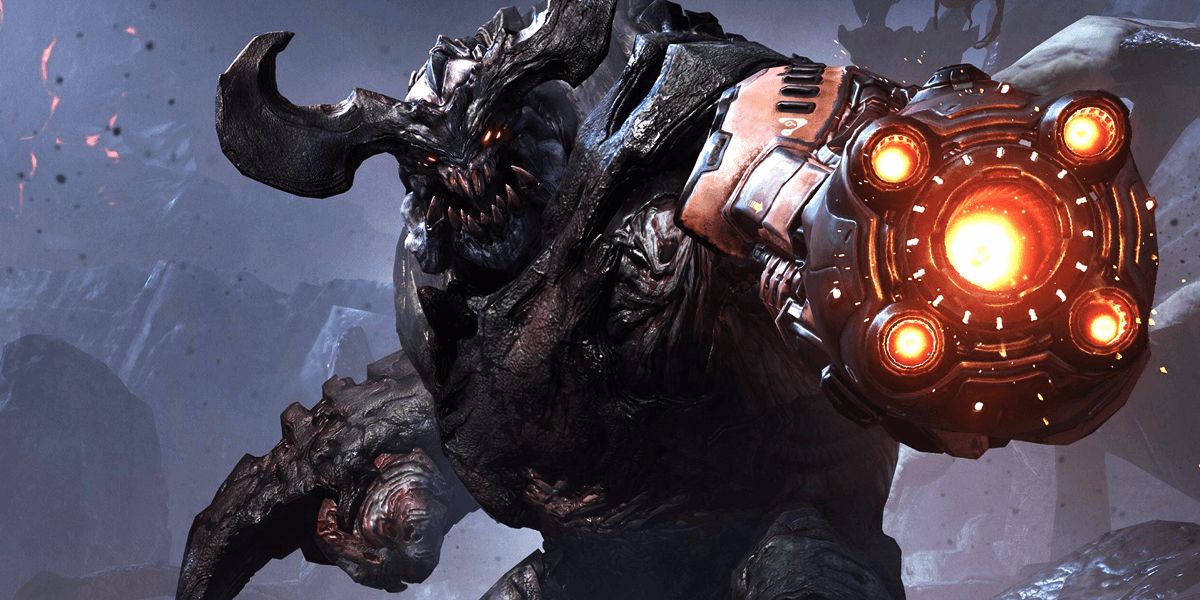 Gaming Heads bring you this awesome statue every serious DOOM fan should be quite familiar with, the deadly Cyberdemon! This one in particular closely resembles how it appeared in the 2016 smash-hit DOOM, but has a few minor changes to its appearance. Have a look below for images of the statue as well as product details and links.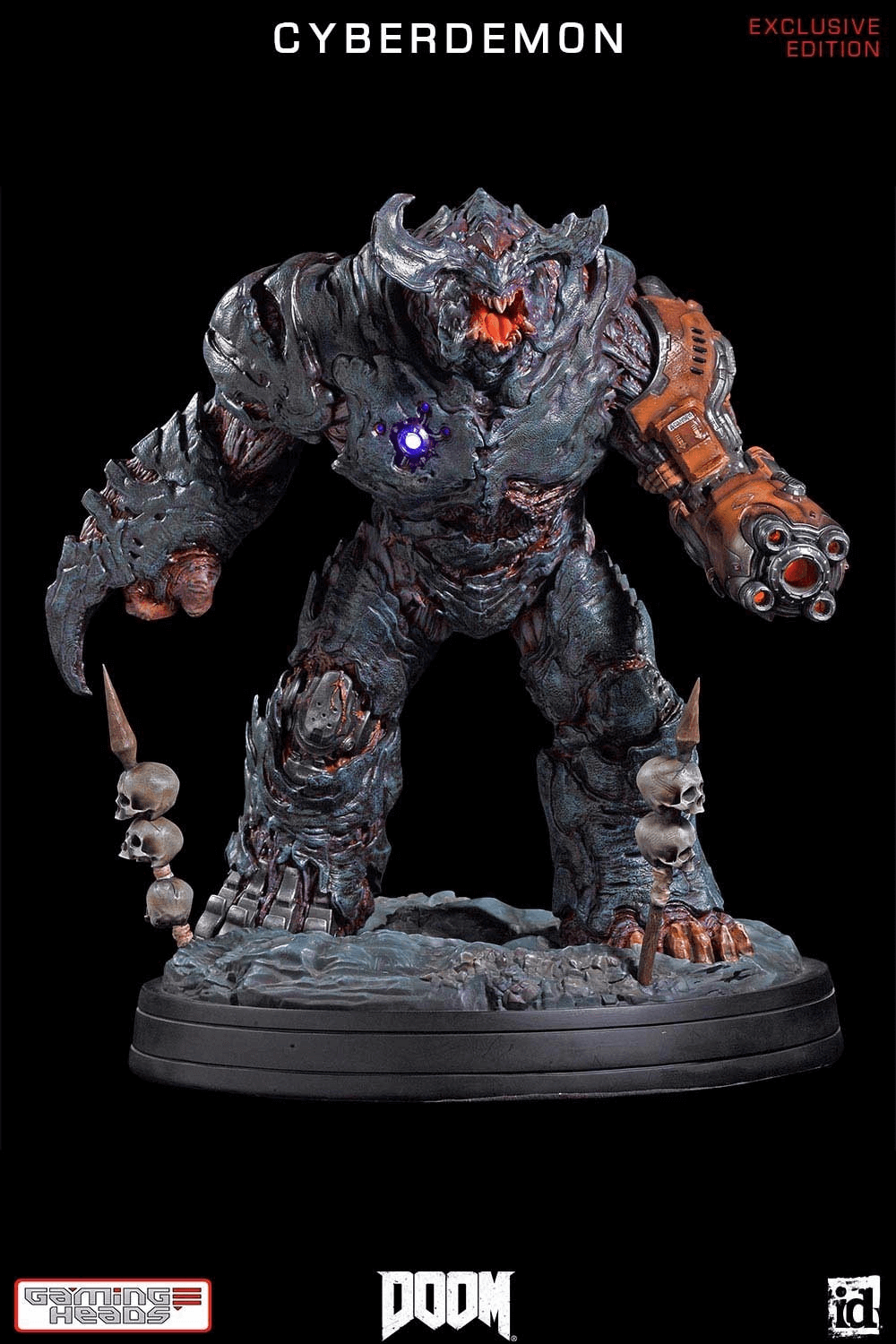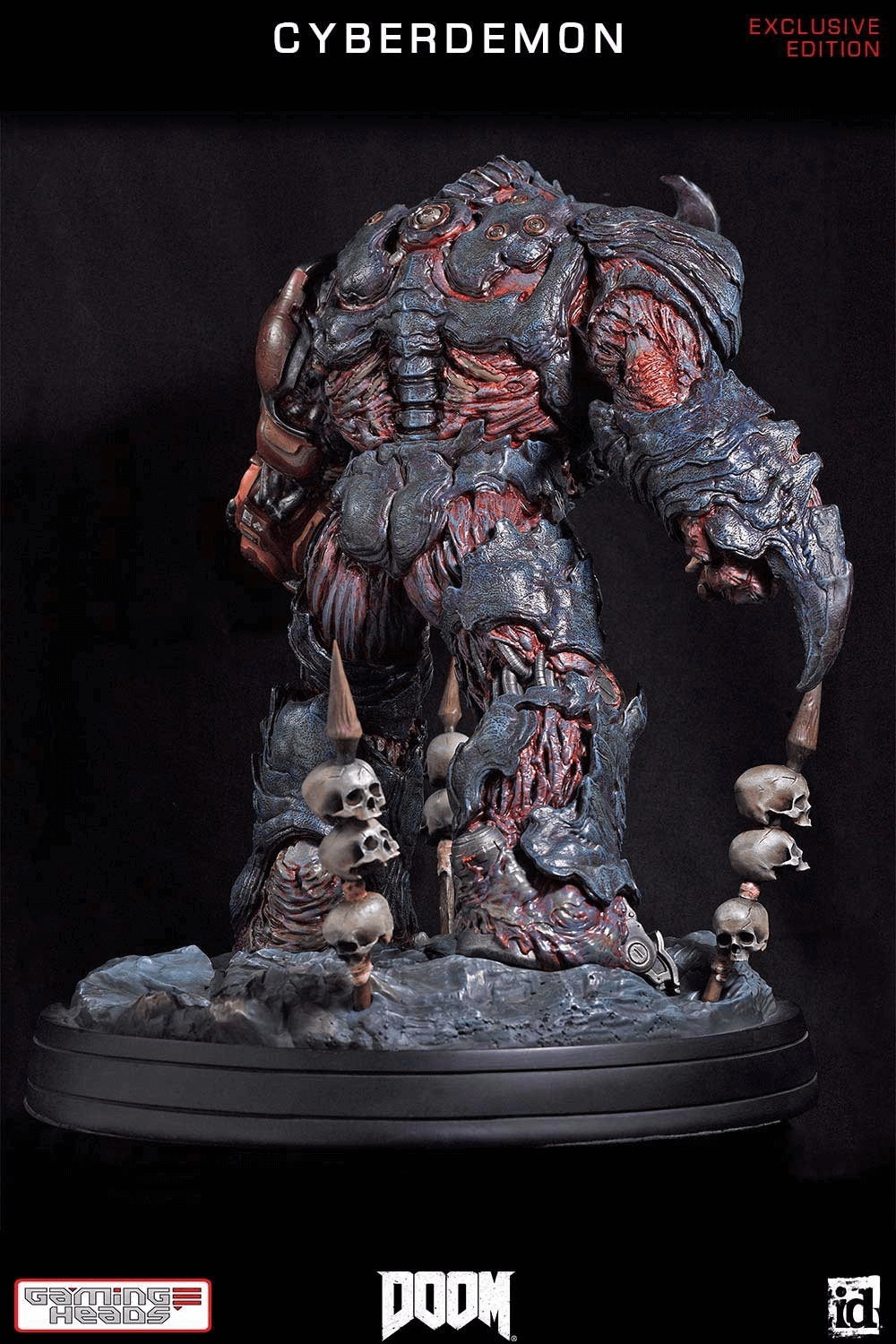 The statue will be delicately cast in polystone resin and hand-painted by artisans to exact detail. The product dimensions are listed at approximately 19" x 16" x 18.5" (H x L x W) and will weigh about 14 kg (30.9 lbs). There are three editions available, which we have noted their differences below.
Exclusive Statue: Fully-painted and features a light-up rocket launcher on its left arm and a light-up Argent Accumulator on the right side of its chest. Limited to 500 units.
Collective Statue: The statue is unpainted. Limited to 50 units.
Regular edition: Fully-painted. Limited to 1000 units.
No matter which edition you decide on, each one is priced at $699.99 plus the cost of shipping. Every statue will come enclosed in a deluxe full-color box and the base of the statue will be individually hand-numbered. In addition, you will get a validation card that allows you to purchase the same product number for previous and future DOOM statues if you validate your purchase.
The product is limited to only 2 pieces per account/customer. Will you be taking the plunge on this one?