Pittsburgh Gets the "Bar of the Living Dead" This October
If you're in the area, you may want to stop by to grab a bite and a beer.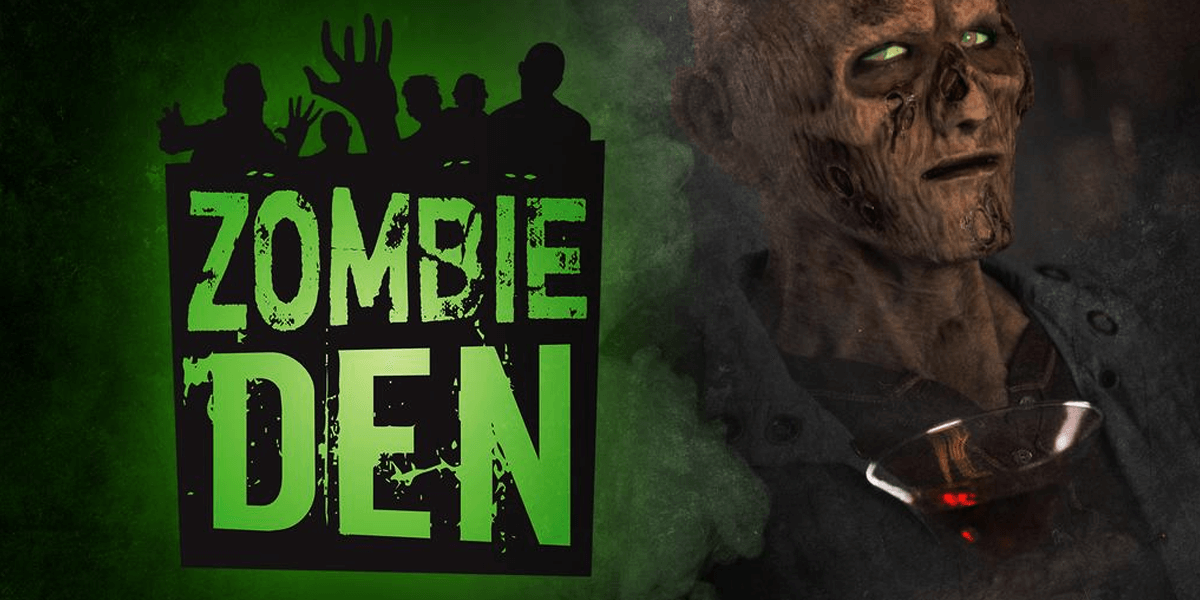 It's no secret that Pittsburgh, Pennsylvania is basically the zombie capital of the world. The city is forever linked with the godfather of the zombie genre, George A. Romero, who attended college at Carnegie Mellon University. He stuck around the city after graduation and eventually went on to film the legendary Night of the Living Dead with his friends in nearby Evans City, PA.
This year marks the 50th anniversary of this seminal film and, to celebrate, fans and residents will be getting a very cool pop-up bar based around Romero's masterpieces called Zombie Den: Bar of the Living Dead. The coolest part? Some scenes from the original Night of the Living Dead film were shot in the bar's actual location!
ScareHouse has teamed with the Original Oyster House, the Pittsburgh Downtown Partnership and local food and beverage pros Michael McCoy and Brian Laing to create a pop-up bar in downtown Pittsburgh for the Halloween season and commemorate the 50th anniversary of a horror classic.

Zombie Den: Bar of the Living Dead will be housed at Original Oyster House in Market Square, opening Oct. 3.

On select nights through Nov. 3, Zombie Den guests will enter a bunker-like environment designed to serve as a safe house during a zombie outbreak in Pittsburgh, in the mode of the locally filmed "Night of the Living Dead. Some scenes of the late George Romero's classic movie were shot in the basement of the Original Oyster House. Zombie Den will also be part of PDP's annual Fright Night, scheduled for Oct. 27.
Anybody in the Pittsburgh area brave enough to give the Zombie Den a visit? As this author is not too far from Pittsburgh, a visit might be in the plans for one weekend next month during this event. If we are able to make it happen, expect many cool pictures and hopefully some stories to go along with them!