Joe Bob Briggs Will Return to Enhance Your Holidays
Shudder is keeping the drive-in alive.
By M.T. Bates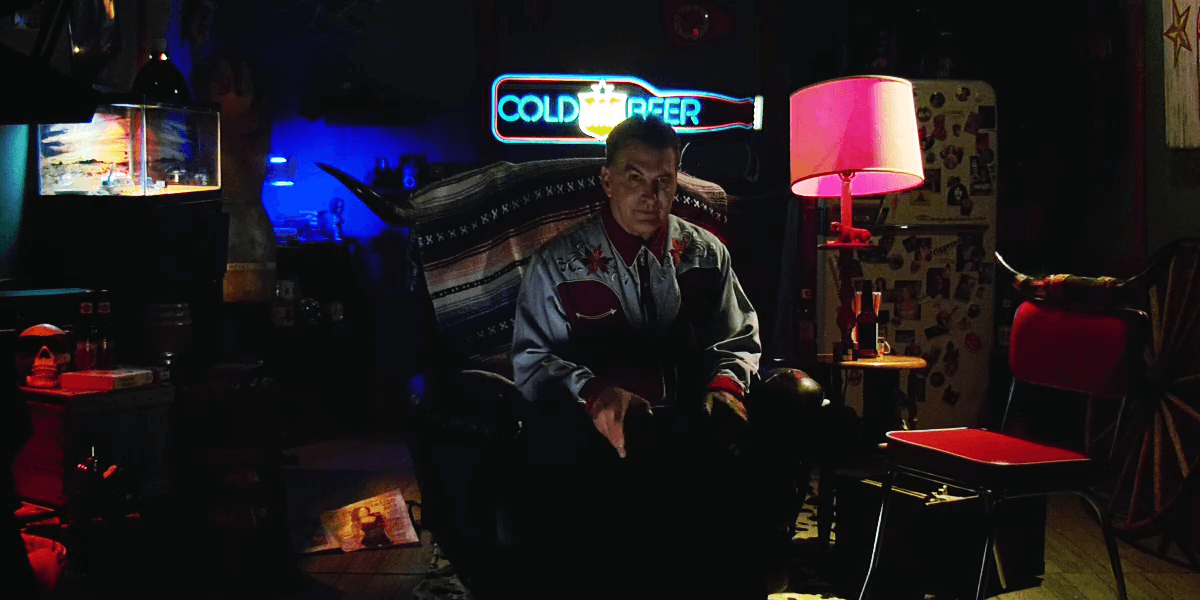 The drive-in isn't dead yet as fans have proved they are hungry for more Job Bob Briggs. This past summer's The Last Drive-In was an enormous success and shown that there is still a viable market for a MonsterVision revival. Our hunger was insatiable and we told Shudder to "send more... Joe Bob Briggs" (if we have to explain that reference, you may be on the wrong site).
We asked for it and we now finally have some details on what and when we can expect to see our favorite bolo-tie-wearing horror host back on our screen laying down his famously insane rants: Thanksgiving and Christmas. The 2018 holiday season is being painted blood red in anticipation of Joe Bob Briggs' arrival. But wait, there's more! As we predicted in our earlier coverage, as well as during and after our own livestream marathon, a regular series is now in the works for 2019.
"The Dinners of Death" will be the Thanksgiving marathon special, broadcast live on Thursday, November 22nd. For Christmas, Joe will slide down your chimney on Friday, December 21st with "A Very Joe Bob Christmas," once again broadcast live. We can all safely assume that we will not be getting 24-hour marathons this time, but instead something more manageable, possibly around three or four movies for each event if we had to guess.
Commentary, guests, and all sorts of mayhem can be expected from both events. Details on the series won't drop until sometime early next year, but we can patiently wait for that as we have two more marathons to look forward to this year.
Have you been a good boy or girl this year? Well, it doesn't matter because we are getting Joe Bob Briggs regardless! Sound off below with your excitement and what you hope to see during these marathons.
Update: We guessed right! Joe Bob tweeted out what you can expect from each marathon, namely 4 movies and staying awake until dawn, although he's not ruling out another big marathon sometime in the future. Check out the post below.
Both marathons are four movies, starting around 8 or 9 on the East coast and going til dawn (because I talk so much and because we have guests). So I guess technically they're mini-marathons, although I'm not ruling out another Iron Man event later. #thelastdrivein https://t.co/mICfpBcqBE

— Joe Bob Briggs (@therealjoebob) September 6, 2018