New Poster and Promo Spots Released Ahead of This Weekend's Cynthia Premiere
Ahead of the big night, check out these new spots featuring Bill Moseley, Sid Haig, Scout Taylor-Compton, and more!
By Chris Morse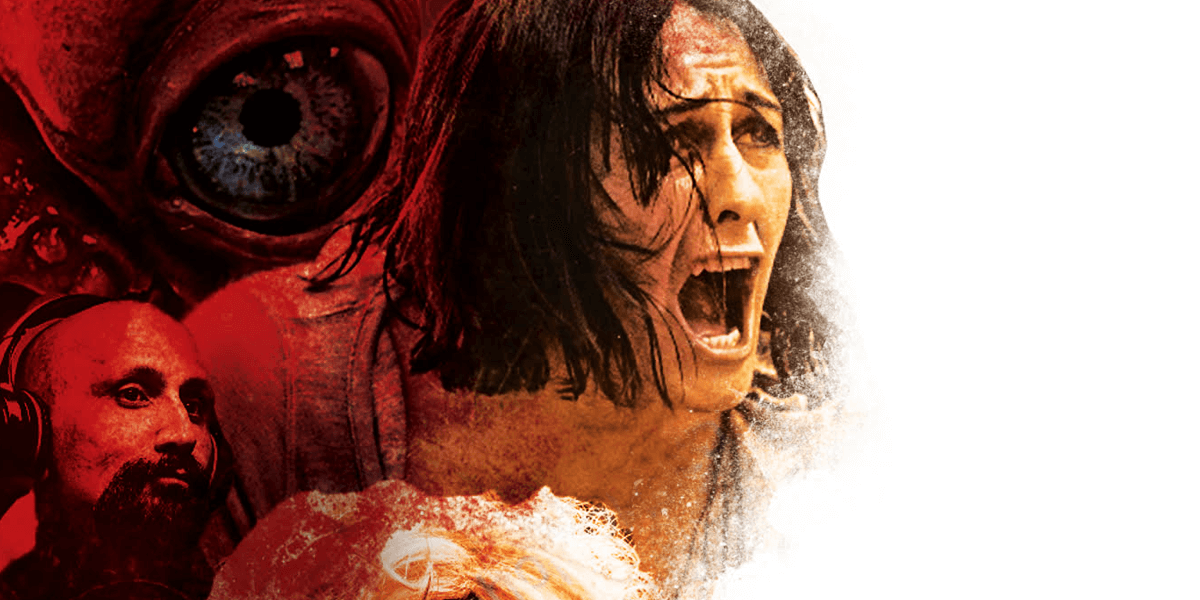 The upcoming monster-baby horror-comedy from Girls and Corpses Magazine, Cynthia, has been on our radar since last month when we showed off the trailer and revealed some new details about the film. Now, we are getting close to its premiere and home video release dates, so naturally it's the perfect time for a few promo spots and a brand-new poster to trickle out. For starters, let's check out the poster and revisit the plot details for anybody who missed it earlier.

[blockquote-0]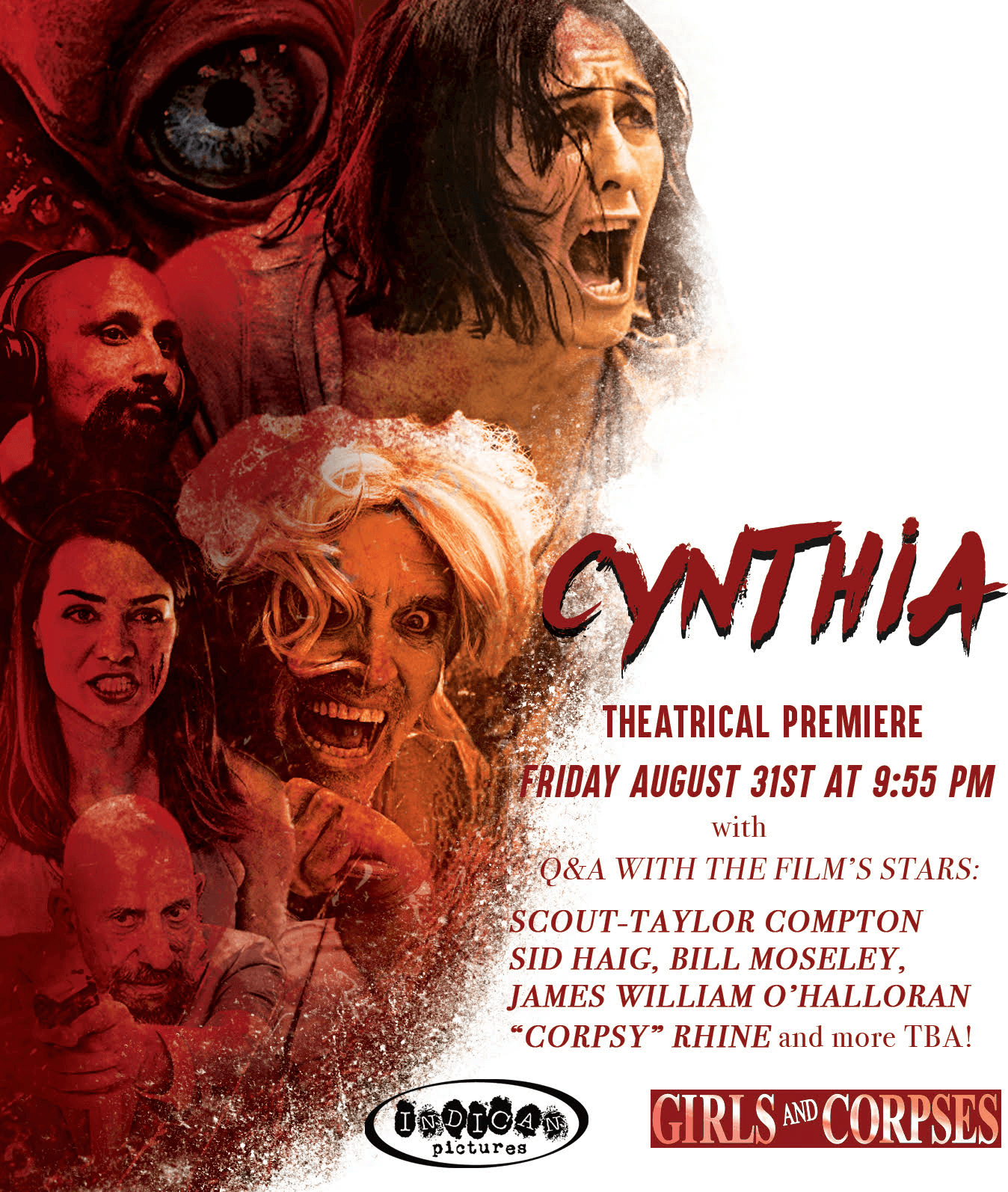 Cynthia will be premiering at the Laemmle Theatre in Glendale, California this Friday on August 31st. The show starts at 9:55 PM and a Q&A session will be held after the film, featuring stars Scout Taylor-Compton, Sid Haig, Bill Moseley, James William O'Halloran, and others, along with writer and producer Robert "Corpsy" Rhine (who also plays a role in the movie). If you are in the Glendale area, you can get tickets right here.
In addition to the above poster and premiere details, Girls and Corpses has also released several new promotional videos featuring a number of the film's stars, starting with Bill Moseley in drag and continuing with spots for the rest of the main cast. Check those out below.
Last but not least, Girls and Corpses Magazine has also shared an interview from the Cynthia booth at the Midsummer Scream convention, which took place late last month, featuring Bill Moseley speaking to Rhine about the film, his career, and more. You can watch that right here as well.
Cynthia was written and produced by Robert Rhine, founder of Girls and Corpses Magazine, and directed by Devon Downs and Kenny Gage. The film took home the Best Horror Film honors at the Independent Filmmakers Showcase IFS Film Festival in Los Angeles, while actor Sid Haig received the nod for Best Supporting Actor. Following its premiere this Friday, Cynthia is set for a full home video release on September 18th.