New Suspiria Character Posters Released, New Trailer Arriving Tomorrow
Have a look at Sara, Miss Tanner, and Miss Huller.
By Jay Gervais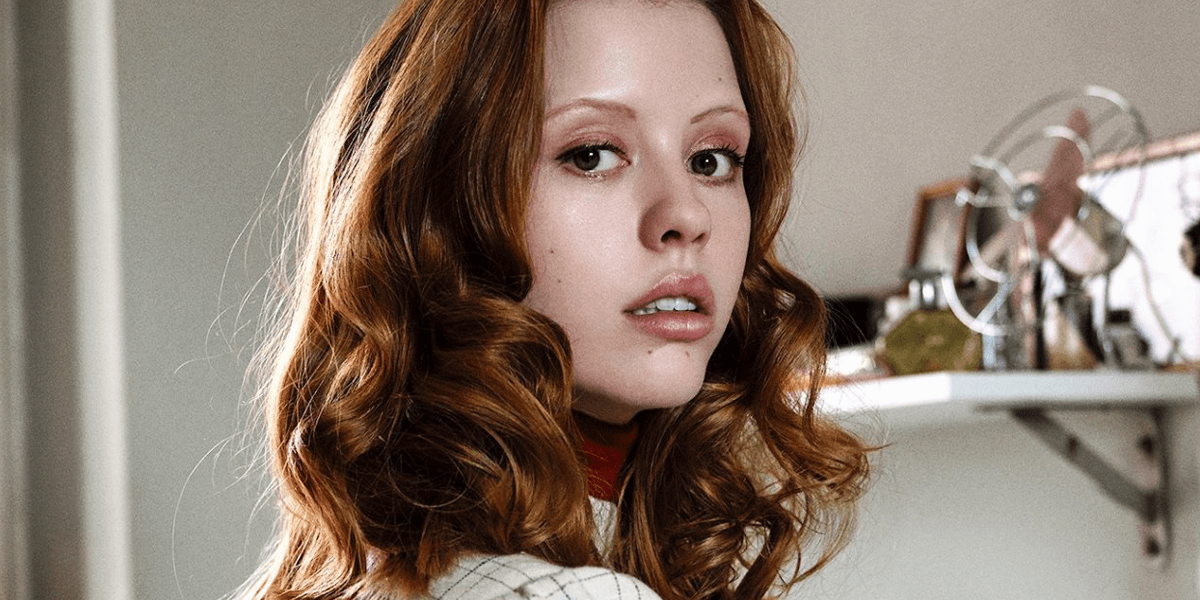 The hype continues in anticipation of the new trailer for Luca Guadagnino's Suspiria, which we reported on earlier this week, along with Susie Bannion's character poster. Today, several Twitter accounts released brand-new character posters, which you can have a look at below. In addition, the new trailer for Suspiria is confirmed to be arriving tomorrow.
t̷̯̖̭̘̱͍͉̩̩͗͂̌̐r̷̡̼͌̈̉̂̆̓͂̐͂͠ë̶̛̙̲̘́̐̋͂͠ͅm̵̝̔̈́̈́b̴̥͕͈̹̦̙͛͆͌ ̵ĺ̷̢̬͇̦̼̝͐̌͋̓̔̐̐̕ ̵ę̴̫͔̜̺̘̃̈́́̀ ̶͐t̷̏r̸͍̫̰̠͔͖̉̍͋ȅ̸̱͔̑͐m̶͙̊̈́͛̐̽̈́͛̈́͋b̶̡̮̰͚̭͚͕̒͒̐̈́̈́̃͂ḻ̸̢̢͖̰̇̓ ̵̽̅̓e̸̔̐̈́͊̇̄̈́̀͝

The be????t friend. #Suspiria
Tell yr be????t friend a new trailer i???? coming tomorrow—via @suspiriamovie pic.twitter.com/IYqBelJf0c

— Fandango (@Fandango) August 22, 2018
The first one from Fandago shows us the character of Sara (Mia Goth), who is a student at the world-renowned dance company in Germany where the film will be set. At some point, Sara befriends our main character Susie Bannion after a series of certain events bring them closely together. You will also notice the caption confirms that the new trailer is coming tomorrow.
Meet Miss Tanner, one of the teachers who will compel Dakota Johnson to obey the ritual in #Suspiria: https://t.co/XUAl8AFIXc @AmazonStudios @suspiriamovie pic.twitter.com/Nx2nYqsmqj

— IndieWire (@IndieWire) August 22, 2018
This next one from IndieWire reveals the character Miss Tanner (Angela Winkler), who is a teacher at the dance school and, as the caption reads, will compel Bannion (Dakota Johnson) to obey the ritual, which is referring to the witchcraft being secretly practiced there.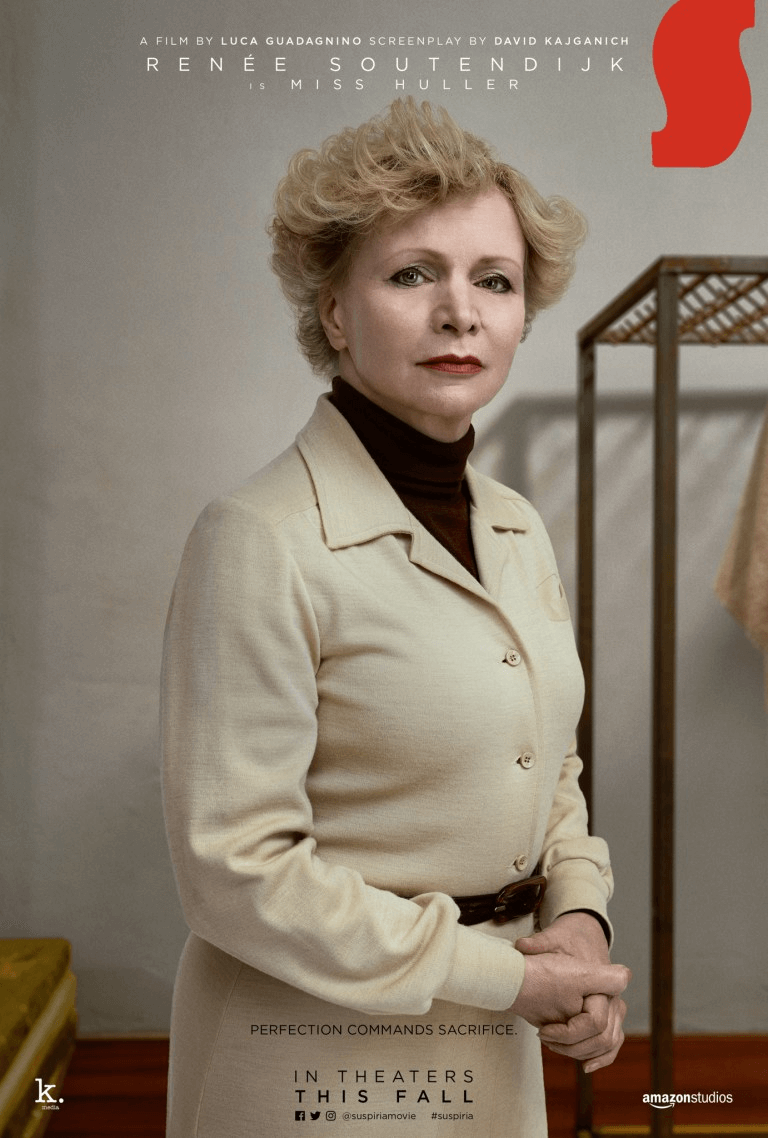 Finally, Bloody-Disgusting exclusively revealed the character of Miss Huller (Renée Soutendijk), who is also likely playing a teacher at the dance school.
In Suspiria, evil lurks deep within a world-renowned dance company in Germany. Susie Bannion, an ambitious young dancer, travels there to perfect her ballet skills but soon learns something is amiss following her arrival. The dance troupe's artistic director, Madame Blanc (Tilda Swinton), is an enigmatic woman committed fully to the art of dance and becomes fixated on Bannion for her own mysterious reasons.
After fellow students begin disappearing, Bannion attempts to unravel the mysteries that whisper beneath the surface with the help of her new friend Sara and grieving psychologist Jozef Klemperer (Lutz Ebersdorf). However, what they find unleashes a relentless nightmare that may have been better left stowed away in secrecy.
Suspiria will engulf cinemas in darkness later this year on November 2nd.