Dario Argento Shares His Thoughts on Luca Guadagnino's Suspiria
The director of the original 1977 film opened up about the new version of his movie.
By Jay Gervais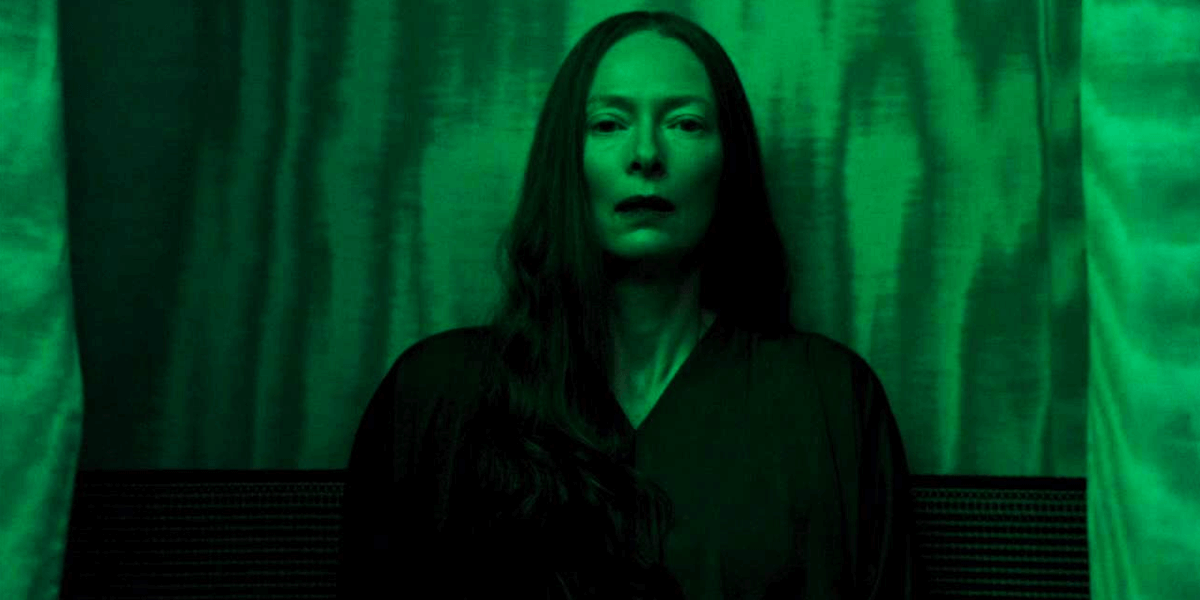 Dario Argento. the director and co-writer of the original 1977 Suspiria film, gave his thoughts on the new version of his film in a statement he made on Un Giorno de Pecora, which is an Italian radio show on RAI's Rai Radio 1 station, courtesy Indie for Bunnies.
"I saw the remake of Suspiria at the cinema," said Argento. "It did not excite me, it betrayed the spirit of the original film – there is no fear, there is no music. The film [did] not [satisfy] me [very] much." While Argento's comments certainly seem like he was disappointed with the film and was expecting something more, he added, "Guadagnino makes beautiful tables, beautiful curtains, beautiful dishes, all beautiful…"
In addition, he also said Guadagnino was a fine person who made a refined film. Indeed, the two filmmakers have been acquainted for quite a long time, with Argento giving his blessing to his friend to go and make his version of Suspiria.
This is why these new comments are somewhat perplexing, since Argento had apparently already seen the film prior to its release and, according to an interview Guadagnino did with The Hollywood Reporter, rang up his friend to give him his generous thoughts on the film. While it's anyone's guess what the two all spoke about, Guadagnino mentioned it was a great call.
Reception on Guadagnino's Suspiria is certainly divided, where this film is more of a homage that takes the essence of what the original was and creates it into a generally new piece of work. The new version takes a divergent approach from the original by adding new characters and expanding on others, which obviously helps shape the story to sway into directions that may feel familiar to some but ultimately play out differently in their own unique way.
There is also a much greater emphasis on the dancing portions of the film, along with the color palette changing from the vibrant shades effectively utilized in Argento's original to the new version, which selected autumn colors to represent the period of the German Autumn in the late 1977s when Guadagnino's film is set.
In Suspiria, evil lurks deep within a world-renowned dance company in Germany. Susie Bannion, an ambitious young dancer, travels there to perfect her dance skills but soon learns something is amiss following her arrival. The dance troupe's artistic director, Madame Blanc, is an enigmatic woman committed fully to the art of dance and becomes fixated on Bannion for her own mysterious reasons.
After fellow students begin disappearing, Bannion attempts to unravel the mysteries that whisper beneath the surface with the help of her new friend Sara and grieving psychologist Jozef Klemperer. However, what they find unleashes a relentless nightmare that may have been better left stowed away in secrecy.
Luca Guadagnino's Suspiria is a remake of a 1977 film of the same name by Dario Argento (Deep Red, Phenomena). This new version stars Dakota Johnson (Fifty Shades series) as Susie Bannion, Chloë Grace Moretz (Carrie, Let Me In) as Patricia Hingle, Tilda Swinton (Doctor Strange) in three roles as Madame Blanc, Dr. Jozek Klemperer, and Helena Markos, Mia Goth as Sara, and Renée Soutendijk as Miss Huller.
The film will eventually be available for streaming on Amazon Prime Video, with the Blu-ray set for release next week on January 29th. If you're interested in pre-ordering Suspiria on Blu-ray, head on over to Amazon today.