Have a Look at What's in Store for The Walking Dead Season 9
New photos and details have been revealed about the upcoming new season.
By Chris Morse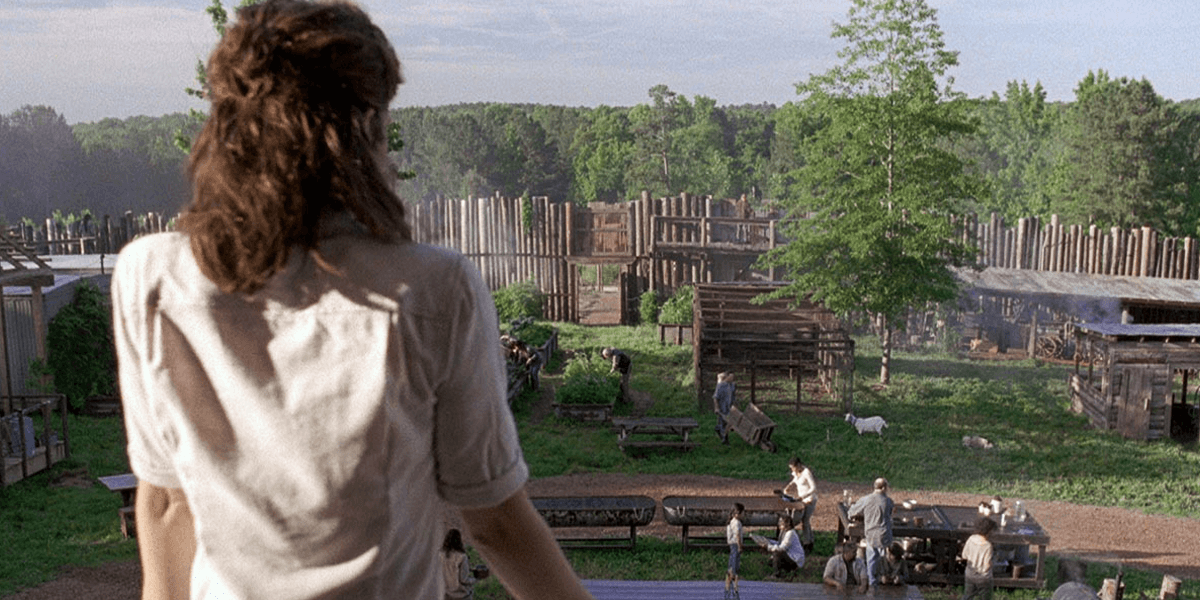 New showrunner for The Walking Dead Angela Kang has provided the most in-depth preview yet with an up-close look at the upcoming season on the official AMC blog. In the preview, Kang goes through a number of new photos and details some moments, even introducing a new character along the way.
The first two photos couldn't be less similar. The first shows a tender moment between Rick, Michonne, and Judith, a throw-back to the idea of birds making a comeback from the comics, while the second introduces a new Savior named Jed, played by Rhys Coiro, in a tense showdown with Carol, who Kang notes is wearing a necklace that is a tribute to Sophia from way back when.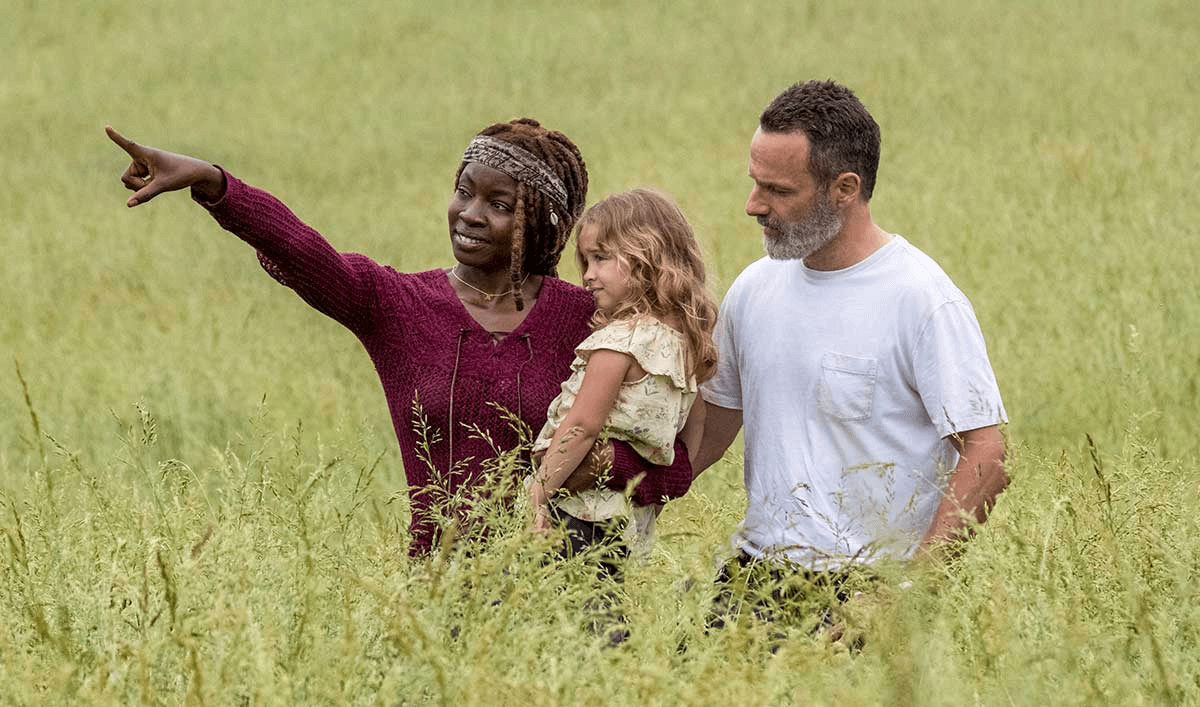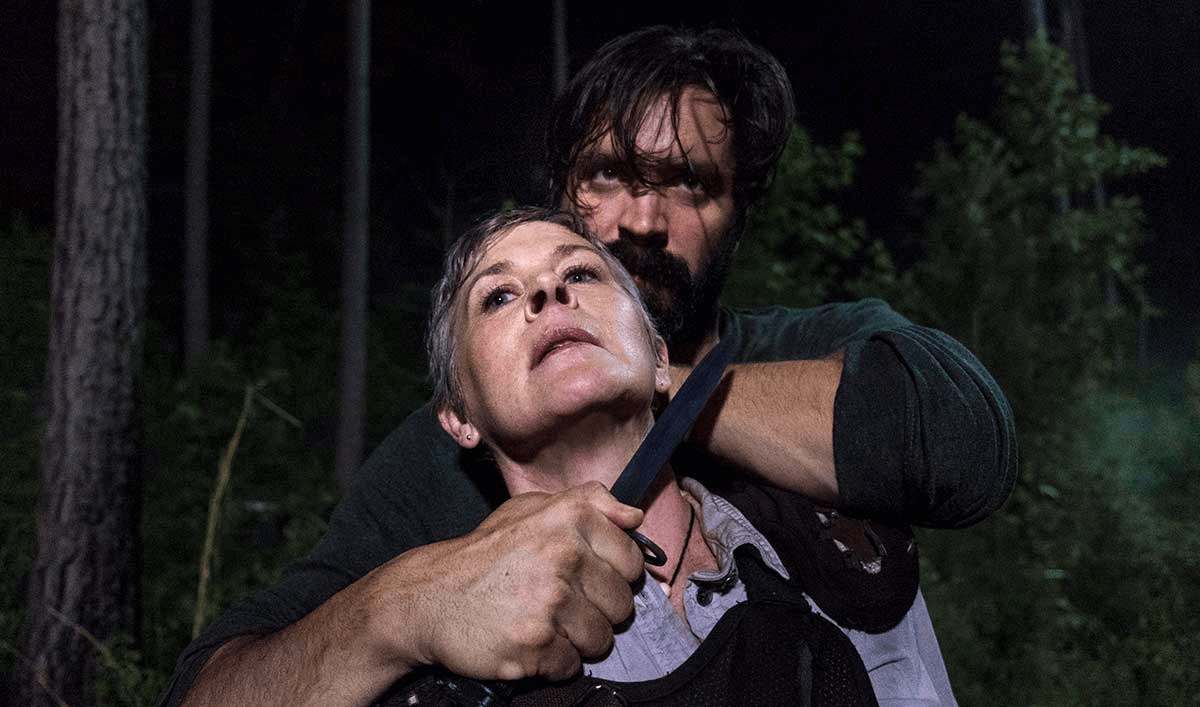 Next up, Kang showed off the image from the top of this article, featuring Maggie overlooking the Hilltop as though its home now, along with one more still of her putting in some work at the colony. The idea is that this place really is home now, and it's mostly rebuilt with some upgrades to boot. Another new photo shows Daryl wielding a new set of knives while fighting against a pair of walkers. Norman Reedus helped design the new close-quarters weapons himself.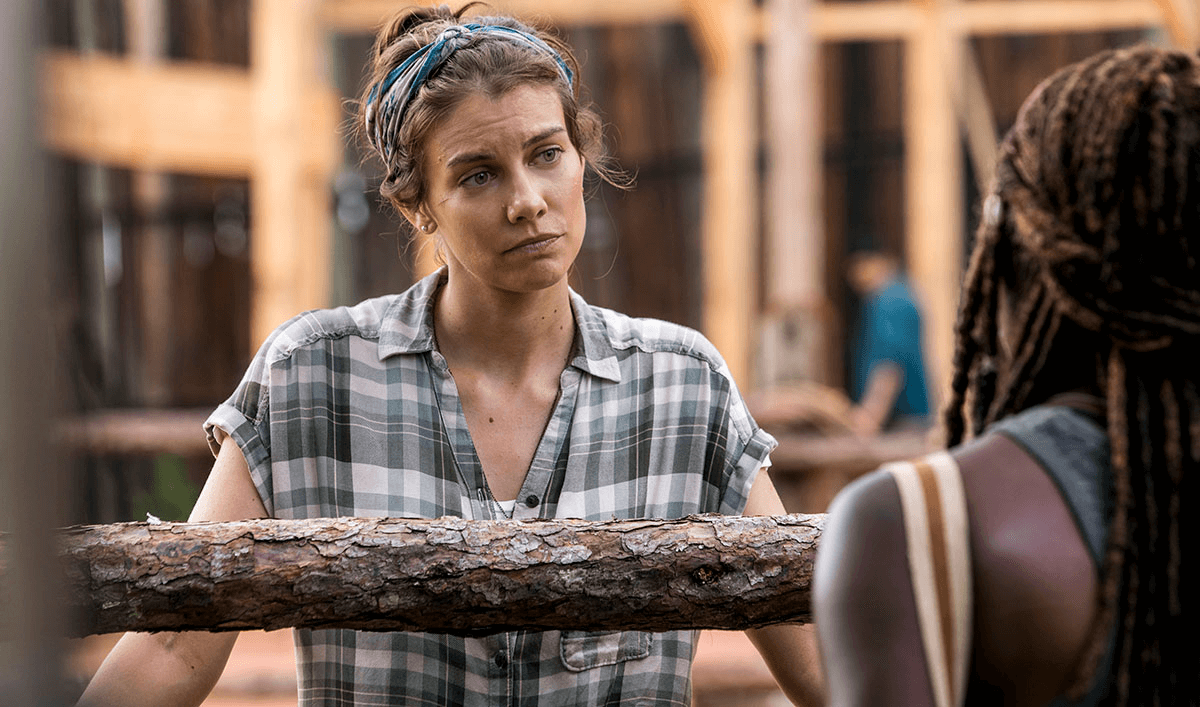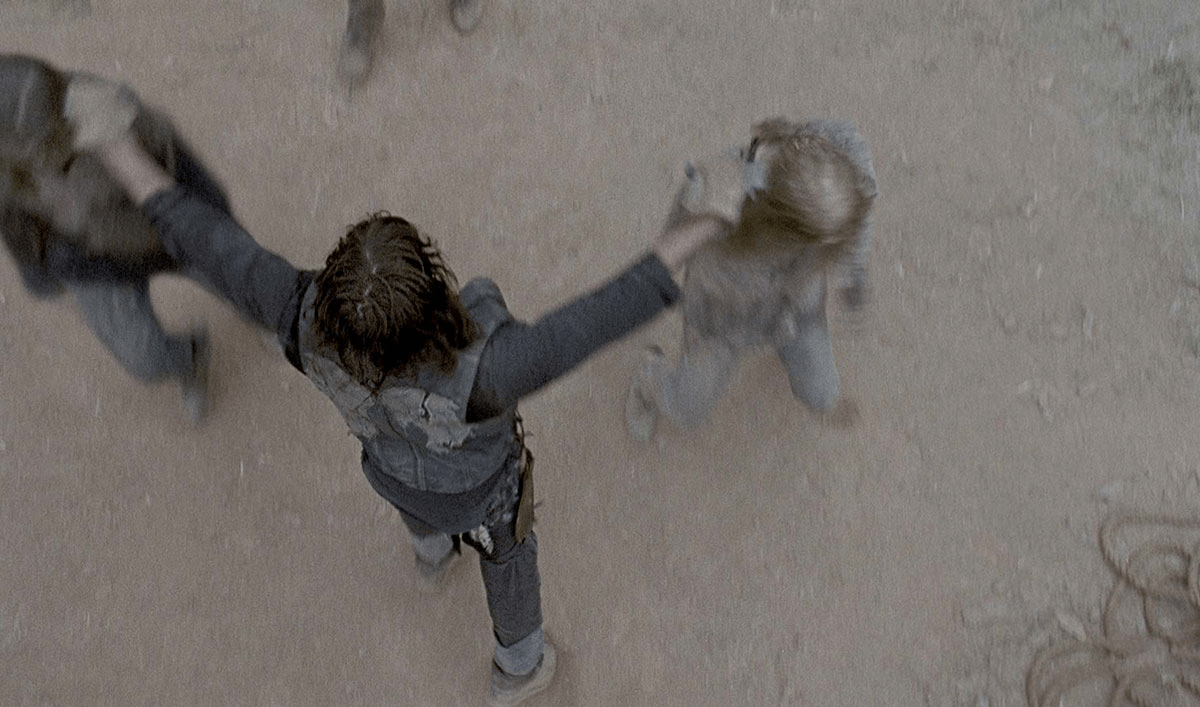 The next photos hows Jadis speaking on a walkie talkie with a helicopter in the background, the same one that was briefly shown last year and in the first promotional images that dropped for season 9. Kang revealed that there is some significance to this, but wouldn't reveal any further details just yet.

[blockquote-0]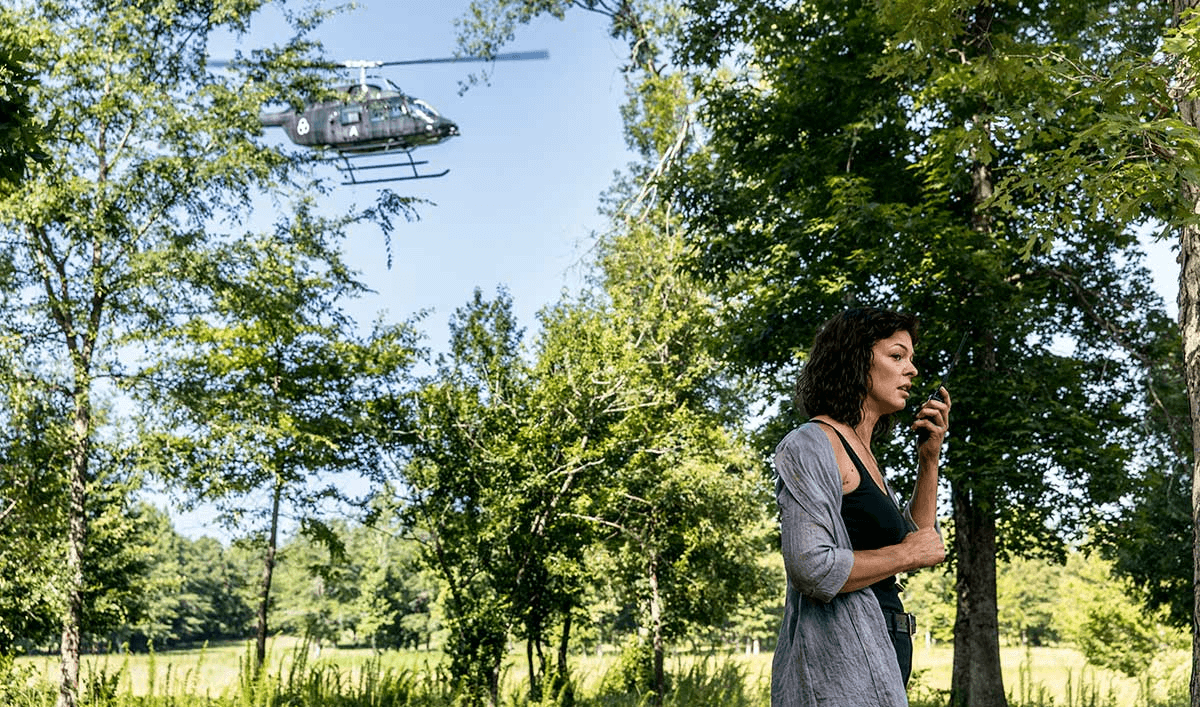 The preview also took some time to check in with the Sanctuary. Things are looking up after the all-out war with crops crowing and survivors working, but it's not all good news. One of the photos are shows some graffiti that suggests there is still some loyalty to Negan out there. Check out those shots below.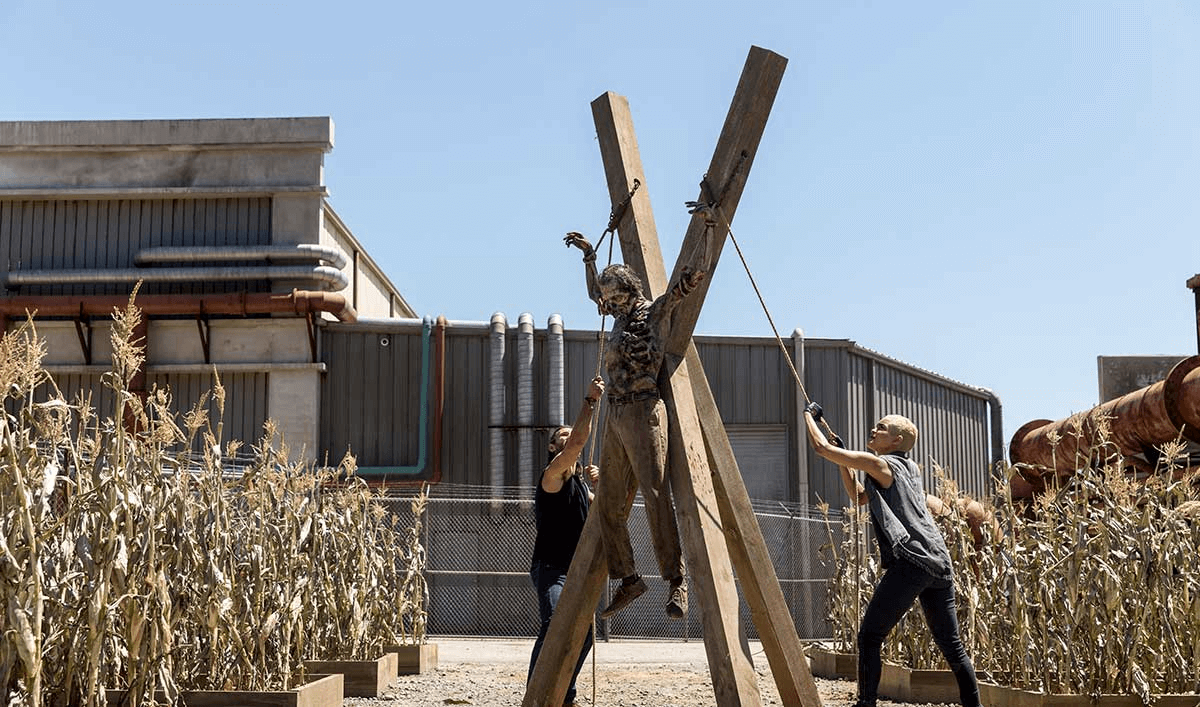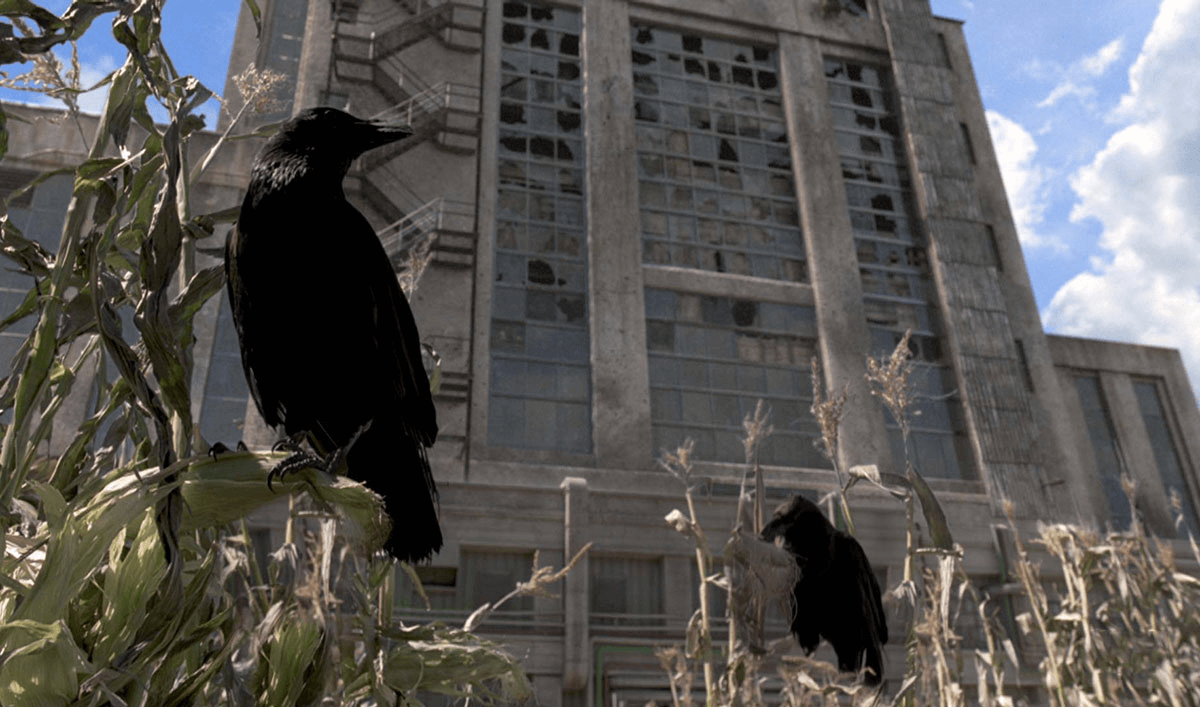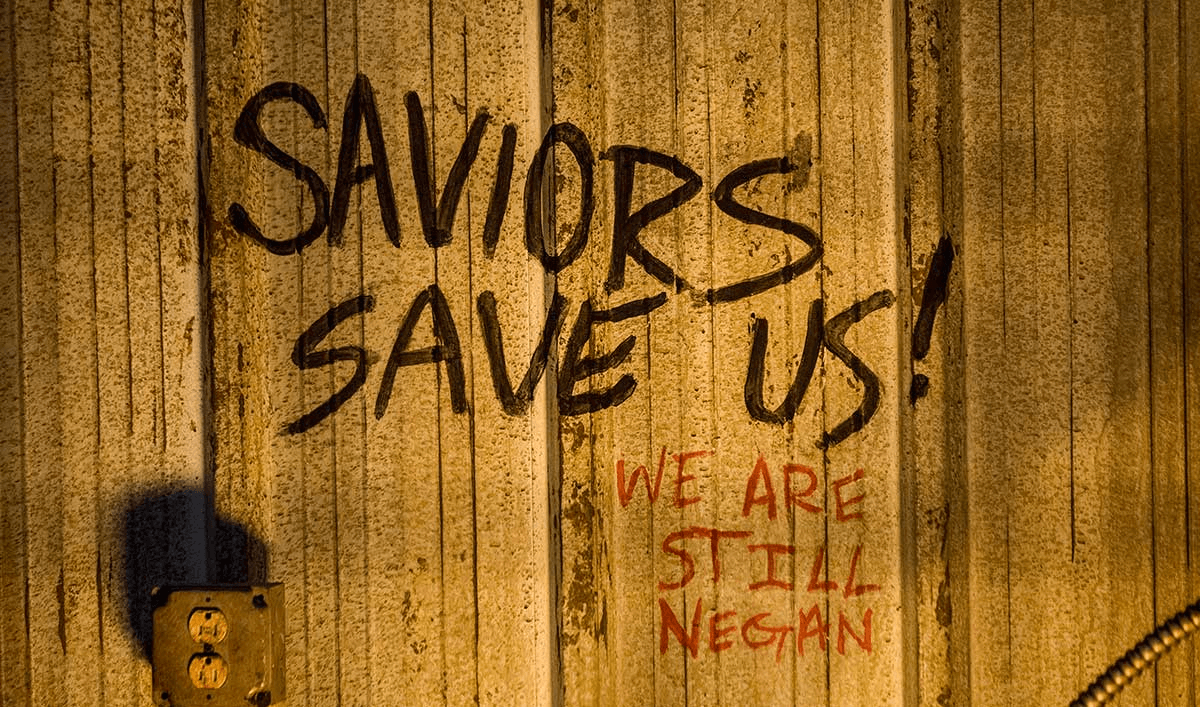 Last but not least is a very telling image of Michonne wielding a bloodied Lucille and an expression of shock on her face. It anybody's guess what's going on here, but it doesn't look good for somebody who might have been on the receiving end of that swing. Take a look at the final photo and share your thoughts with us in the comments below.