What is Going on in This New Walking Dead Promo?
AMC seems to be throwing us a bit of a curveball with this one.
By Chris Morse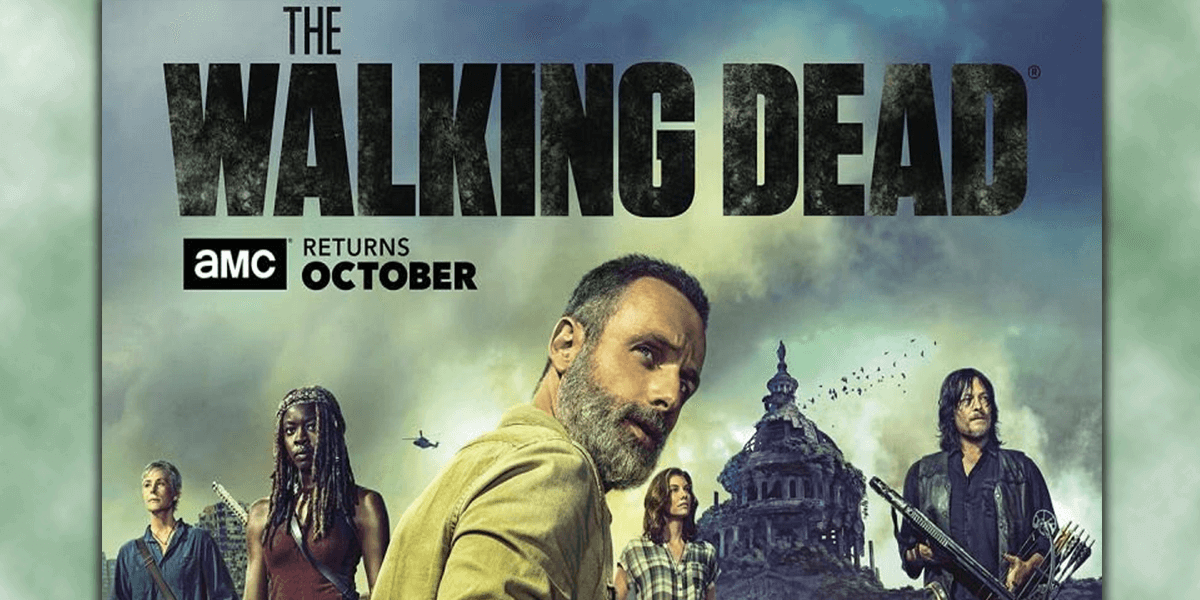 What do a helicopter, Washington D.C., and The Walking Dead have in common? We are not sure yet after checking out this new promo image for the upcoming 9th season of the AMC series. Ahead of the show's panel at the San Diego Comic-Con later this month, which will now be moderated by Yvette Nicole Brown, the official social media pages for the series have been updated with its first preview image and we have some questions.

[blockquote-0][scripttag-0]

Rick is clearly still front and center here, despite his imminent-but-unannounced exit from the series approaching, and a handful of our main characters are standing in front of the U.S. capitol building in ruins, indicating that they may be traveling to Washington D.C. at some point next season. Rick looks older, perhaps too old if the time jump is only a couple of years, leaving us to wonder just how far ahead some of the season 9 scenes might take us. That helicopter we saw last season is back as well.

There are quite a few possibilities here, such as the story taking a number of our characters on the road once again, perhaps very far from their now-liberated homes. Maggie has no baby bump either, so we at least know that a modest amount of time has passed. Daryl, Carol, and Michonne look pretty unchanged, all things considered. Could we also be seeing a number of scenes even farther in the future than expected? This is perhaps one of the few possibilities that might make a Rick death make more sense in the context of the overall story.

After a cryptic tweet from earlier in the week urged fans not to believe everything they hear, it's obvious that this could be a reference to what may become of Rick or which direction the story might be going. Is it possible that Andrew Lincoln might not be leaving the show at all? With filming on The Walking Dead season 9 still on-going and Lincoln arriving back in London, it does not seem all that likely. All things considered, we are not sure what to make of these hints yet.

The most likely place for some of these questions to be answered is at the San Diego Comic-Con, which runs from July 19th to 22nd. We will be eagerly awaiting what is announced at the Hall H panel for the series so we could make sense of just what in store for us when The Walking Dead returns later this year.