Volumes of Blood Gets Special "Killectors" Edition Blu-ray
The horror anthology is getting the re-release it deserves.
By Chris Morse

P.J. Starks' independent horror anthology Volumes of Blood is getting a nice re-release via Scream Team Releasing. The film features five original, interwoven tales featuring murderers, monsters, and more. Proceeds from this re-release will be going towards the production of the franchise's third installment, titled Devil's Knight: Volumes of Blood 3. You can find what this Blu-ray has to offer below, along with both sides of its reversible slipcover art.
Synopsis:

Five interwoven tales of terror. A sociology student gathers his friends on Halloween night to each create their own original urban legend. As the stories become more terrifying the night takes a deadly turn where anything goes as the blood flows. Some libraries make a killing.

About the Project:

With the help of Scream Team Releasing, Blood Moon Pictures is excited to be re-releasing the original anthology in a special edition blu ray. This release features a brand new high res transfer of the film, is packed with over 2 hours of kickass special features as well as a reversible insert with brand new artwork. It's the release fans of the franchise have been dying for.

Special Features Include:

The Preylude Short Film
Cast/Crew Commentary
Making of Volumes of Blood
Splatter Effect: The Rise of an Indie Anthology *NEW
Not Just Another Blood Anthology *NEW
Happy Blood Soaked Accidents *NEW
Gruesome Dave interview Creator/Producer P.J. Starks *NEW
Bloodbath and Beyond Reviews VOB *NEW
Ghastly & That's A Wrap Teasers *previously unreleased
The World Premiere of VOB *previously unreleased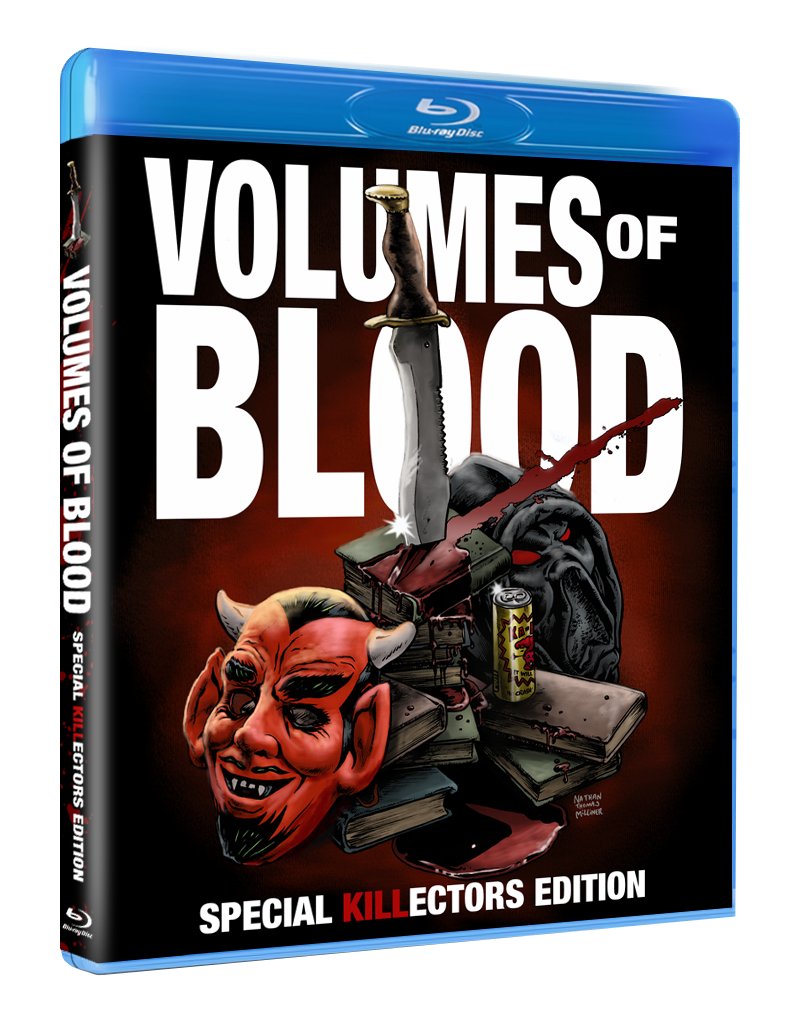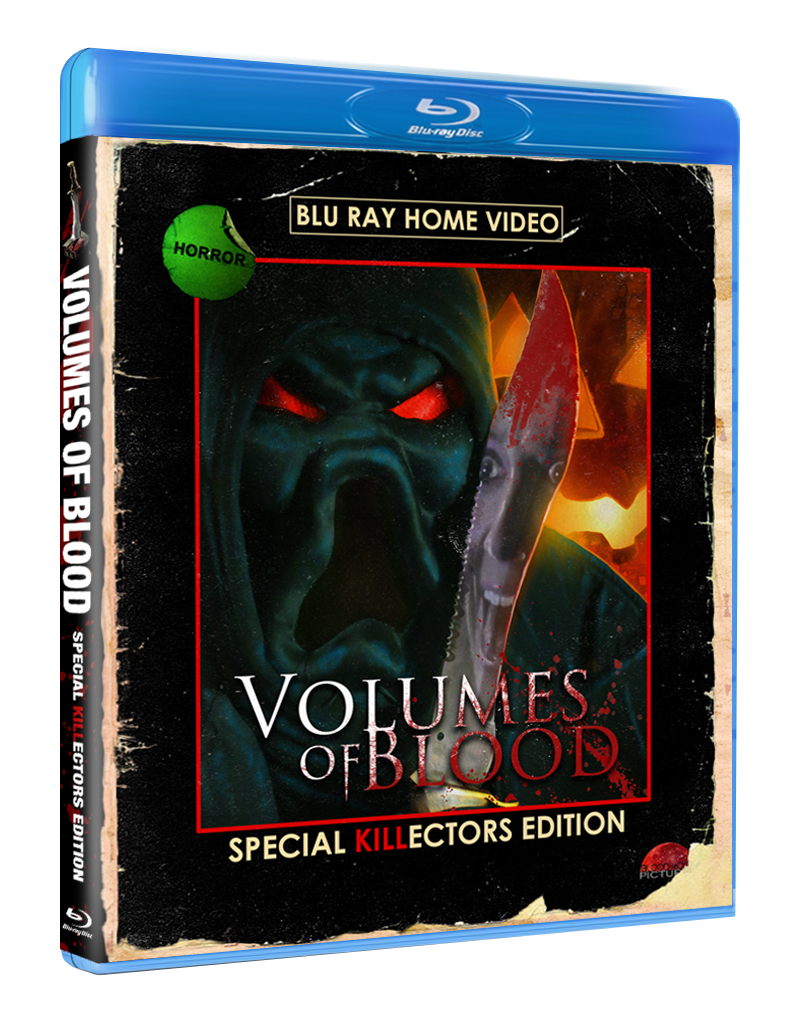 You can pick up the standard edition of this Blu-ray for $19.99 or an autographed edition, signed by the cast and crew, for $24.99. The first 200 orders include an 11"x17" Volumes of Blood poster, which will also be signed if you order the autographed edition of the Blu-ray. If you're interested in checking this release out or ordering yourself a copy, head on over to Scream Team Releasing.