The Colossal Podcast Sinks its Teeth into Jaws Screenwriter Carl Gottlieb
This was a nice treat to kick off Shark Week.
By M.T. Bates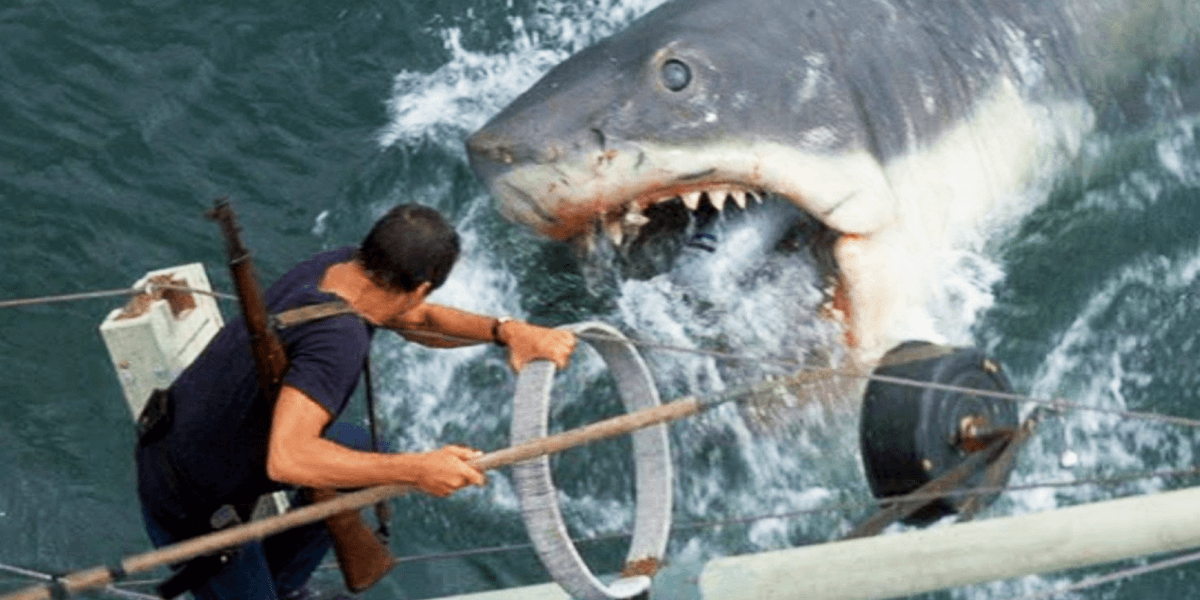 Shark Week is one of the more popular pop culture phenomenons in recent years. People can't get enough sharks and it just continues to grow year after year. This year for Shark Week, we are treated to a wonderful interview with the screenwriter of the first 3 Jaws movies, Carl Gottlieb, which can be heard on this week's Gilbert Gottfried's Amazing Colossal Podcast. 
Gottlieb, as the screenwriter for the film, is a wealth of knowledge behind one of most famous summer blockbusters of all time. While the interview doesn't focus on only Jaws, but rather Gottlieb's career overall, our most famous great white is the main course.
You can expect to hear some great stories from behind the scenes you might not have ever heard including the story behind the "We're gonna need a bigger boat" line, as well as interesting insight into scenes such as the beer can/cup crushing scene. Gottlieb also dives into the challenges of working with the shark and filming on the ocean. Find out who was considered for Brody, Hooper, and Quint before Shaw, Scheider, and Dreyfuss landed the parts.
If you aren't familiar with Gilbert Gottfried's Amazing Colossal Podcast, you are in for a treat. Gilbert, best known for his raunchy comedy style as an actor who often pushes the envelope with his jokes, is a film buff and avid classic horror and monster movie fan. The knowledge that he and his co-host Frank Santopadre possess when it comes to classic films is sure to leave you in awe. 
The podcast typically consists of film stars from the last 7 decades, as well as comedians from multiple generations, keeping the spirit of old Hollywood alive with their stories and insights into the past. It's a movie lover's jackpot of stories that scale the entire emotional spectrum from hilarious to powerfully emotional and moving. Listen to the Sonny Fox episode; it is a highlight among a trove of gems.
Gilbert Gottfried's Amazing Colossal Podcast is dangerously addicting, thanks to the charm of the hosts and the unique charisma each guest brings to the table. This podcast stands out as one of the best there is and what better way to get started than with this recent Shark Week episode?
Horror fans should particularly be supporting this podcast based on the number of amazing horror guests Gilbert gets for the show including Kirk Hammett of Metallica, Richard Donner, Tom Savini, Joe Dante, Roger Corman, Victoria Price, Ron Chaney, Sara Karloff, Tippi Hedren, and many more. The podcast can be found on iTunes and Stitcher Radio.