Crystal Graziano's Infinity Gauntlet Print Series is Legendary
This limited-edition print will only be available at the San Diego Comic-Con.
By Jay Gervais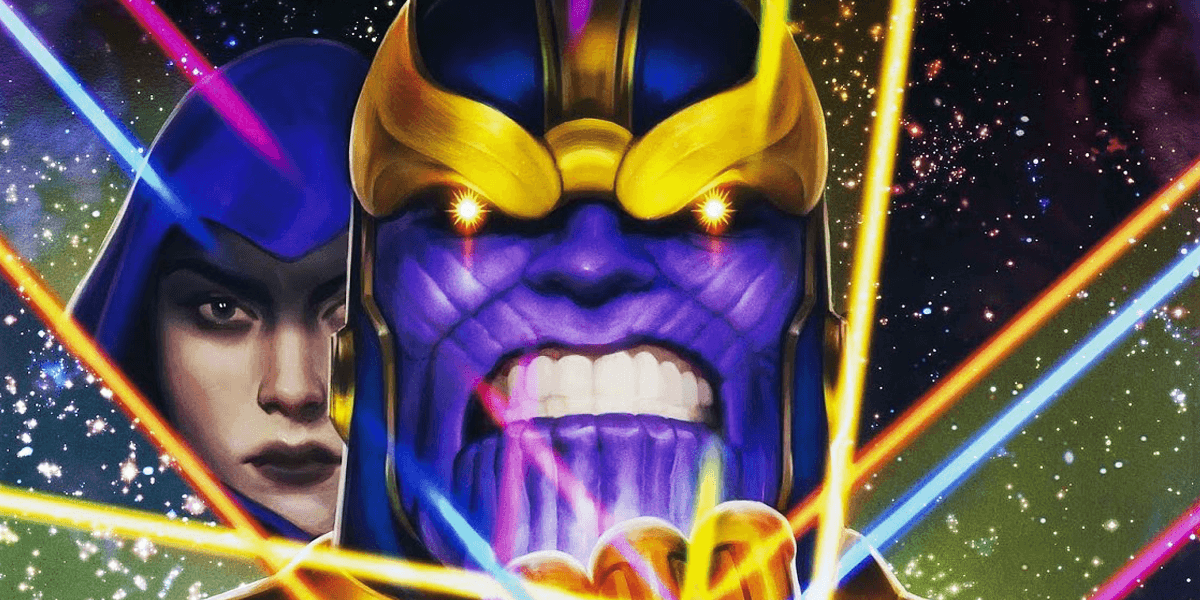 Calling all Marvel lovers! Are you looking to reconnect with Thanos? Upper Deck, the leader in entertainment memorabilia, is launching Act III of its Infinity Gauntlet series as a San Diego Comic-Con (SDCC) exclusive! Act III is one part of a triptych illustration that was inspired by the 1991 Marvel "Infinity Gauntlet" comic book series.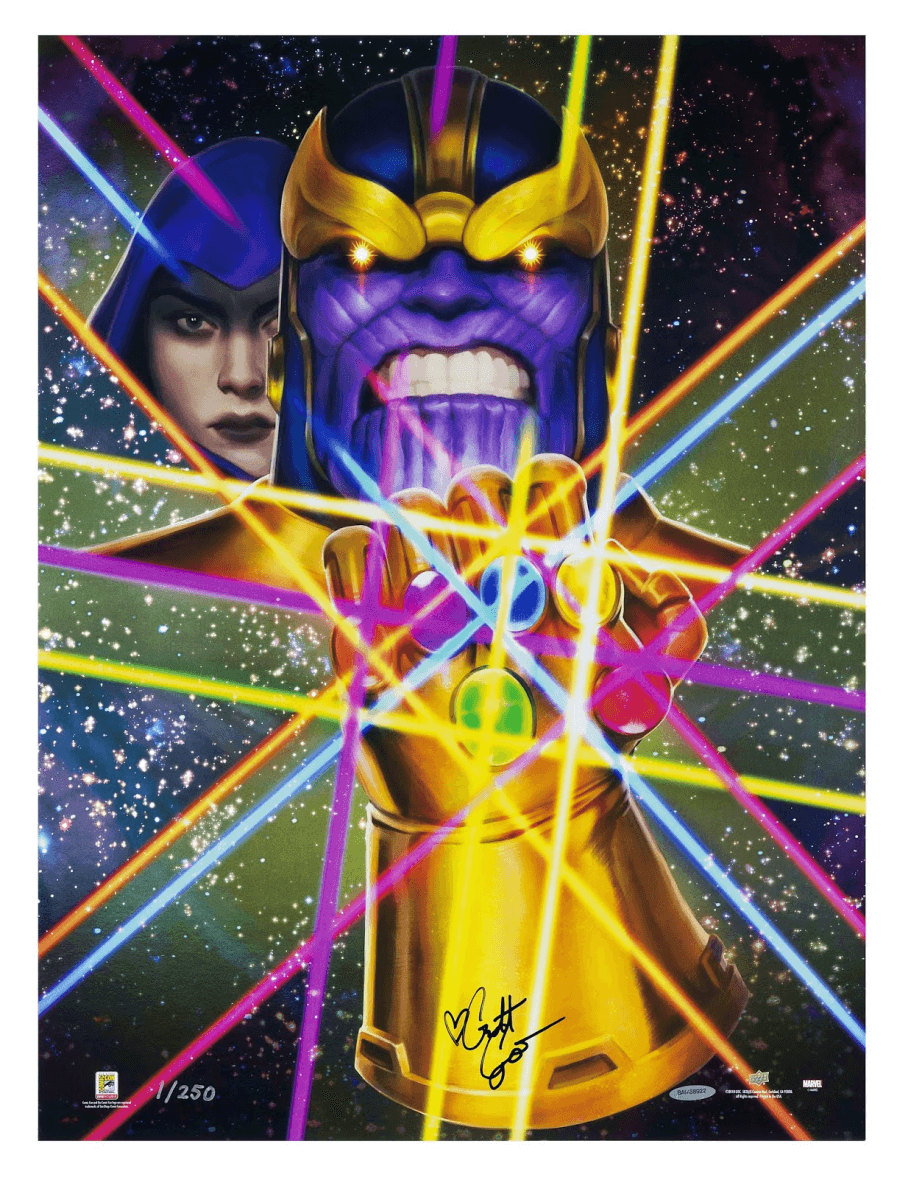 This central piece shows Thanos wielding the Infinity Gauntlet with Death close behind. This new vibrant and exclusive print will perfectly connect with the regular editions of Act I and Act II, which you can view below. While variants of these prints are also available, they will not connect with the SDCC exclusive print for Act III.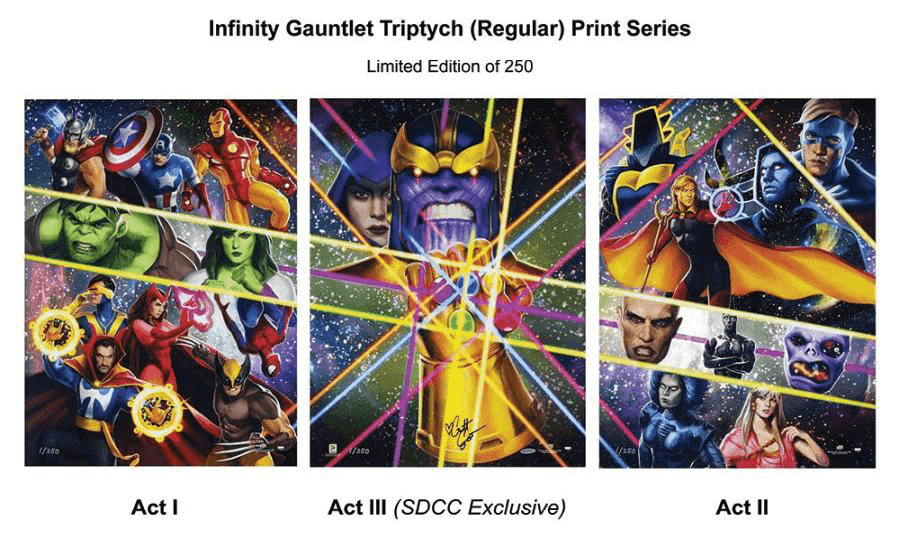 The SDCC-exclusive print for Act III is limited to just 250 units and are individually hand-numbered. Each print is signed by the artist and authenticated using Upper Deck's Memorabilia Authenticity 5-Step Process. Measuring 18" x 24" on a luminous and eye-catching foil board, Act III is a must own for all Marvel fans!
The piece will be priced at $75.00 and available only at the Upper Deck booth #307. The artist, native San Diegan and cosplayer Crystal Graziano, will be doing a signing at the booth on Saturday, July 21st from 1:00-2:00 PM pacific time.
Are you one of the lucky people headed to the San Diego Comic-Con this week? Why not drop by Upper Deck's booth and pick this one up before it's gone? We'd love to hear your opinions on the print in the comments below or on social media.