Bill Skarsgård Discusses Reprising His Role in It: Chapter Two
The Pennywise actor explains what's different now compared to the first film.
By Chris Morse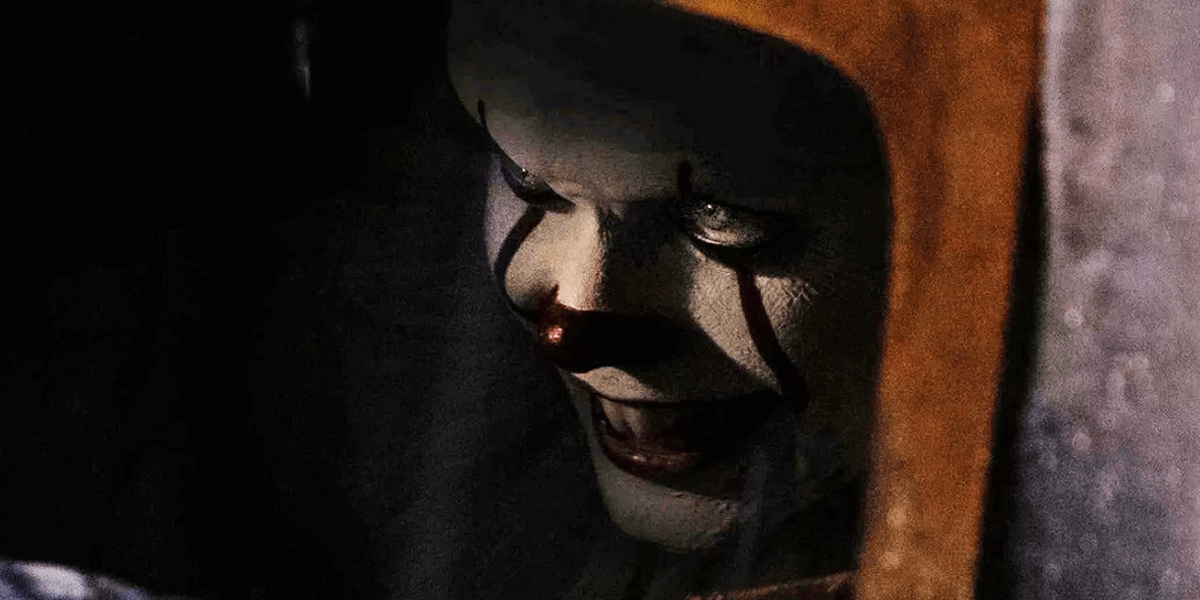 With the young cast members of Stephen King's It passing the torch to the adult versions of the Losers' Club next year in It: Chapter Two, Bill Skarsgård is looking ahead to a very different experience when it comes to reprising his role as Pennywise the Dancing Clown in the sequel to last year's horror hit.
The actor spoke to Collider about what it's like to be working with a new set of adult stars while reprising the same role he played in the first film, and discussed at length what is going to be different with respect to his approach and the experience as a whole.
Yeah, it's weird. It's a bit strange 'cause it's a very different thing now. The first time I did it, nobody knew what I would do with it, so it was just all of this expectation. I didn't know if it would work, or if people would respond to it. There was a lot of that worry going on about it. But that was also cool 'cause I was just doing my thing and nobody knew what that was or could tell me how I should do it. I was like, "I'm gonna distance myself from the Tim Curry performance, and then come up with some weird stuff, myself."

I worked really closely with Andy [Muschietti], the director. This time around, because the movie became such a phenomenon, it's almost like I'm re-adapting myself. The character became very iconic. Pennywise became a star. You see Instagram posts of people dressing up or dressing their kids as Pennywise for Halloween. It's all over the place. LeBron James was Pennywise. How surreal is that?

So, it became this completely universal thing, outside of the thing. That's not me. I can't even relate myself to it anymore. And now that I'm going back and doing it, it's such a bizarre thing. I don't think I'll ever really experience anything like it. It's this dualistic thing of me and the work and the character, and then the thing that it became, but it's fun.

We had the read-through and I've done some rehearsals, and I was surprised how much of the character was just there already. I instantly could access him again, like it was yesterday that we wrapped the first one. It was just all there. So, the work and preparation and figuring out the character is almost intuitive, which is pretty cool. It's a very strange thing, but I'm trying to enjoy the ride, as much as I can.
With respect to the adult Losers' Club cast, Skarsgård gets to hang out with some notable actors and actresses, which he is certainly excited for, describing the experience as weird, surreal, and fun.
But off camera, I get to hang out with the entire adult cast now. It's weird and it's surreal because some of them are really big stars and they're coming in to your thing. They're stepping into the thing that me and Andy and the kids did. They're joining the band, in a way. They're excited, and I just had a lot of fun hanging out with all of them. It's going to be a very different shooting experience with all adults, for sure, but it will be fun. They're all really cool and talented people, so I think they will bring a lot to the table.
It: Chapter Two brings the Losers' club into adulthood with James McAvoy as Bill, Jay Ryan as Ben, Bill Hader as Richie, Isaiah Mustafa as Mike, Jessica Chastain as Beverly, Andy Bean as Stanley, and last but not least, James Ransone as Eddie. It was also previously announced that Xavier Dolan and Will Beinbrink would be playing the roles of Adrian Mellon and Tom Rogan respectively.
The film has an expected release date of September 6th, 2019. Andy Muschietti is returning to direct with Gary Dauberman writing the script. Both films are based off the 1986 best-selling novel It by Stephen King, one of his most notable works.