The Binding of Isaac is Getting a Card Game
The Kickstarter for this dark card game is now live.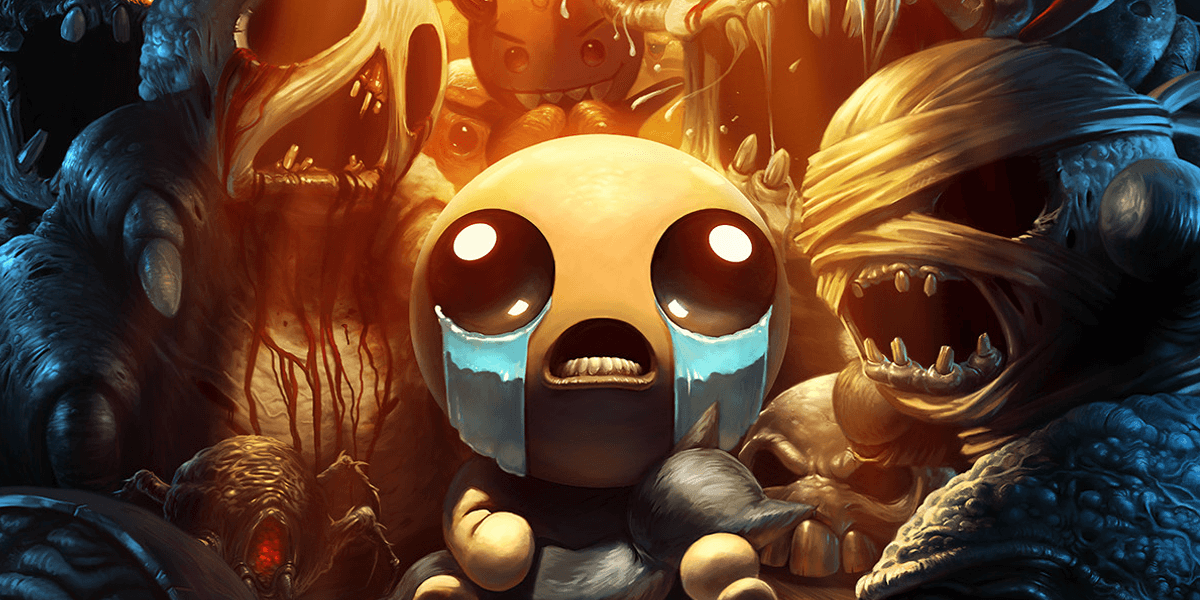 Image via Edmund McMillen / CC BY
---
The Binding of Isaac is a video game released back in 2011 by Edmund McMillen, the designer of Super Meat Boy, as well as Florian Himsl. Originally just a flash game for computers, McMillen worked with development studio Nicalis in 2014 to make a complete remake of the game for consoles, resulting in The Binding of Isaac: Rebirth. The game itself is best described as a top-down rogue-like where players have to explore a randomly-generated dungeon that changes each playthrough, fighting monsters and collecting items along the way.
Although it is not technically a horror game, The Binding of Isaac is very dark. Inspired by the Biblical story of the same name, players take on the role of Isaac, who runs into his monster-infested basement after his mother hears the voice of God demanding she sacrifice her son in order to save him from evil. Pretty gloomy stuff indeed. Sounds like the perfect plot for a fun card game!
Earlier this week, McMillen had teased something new from the world of The Binding of Isaac, which was later revealed to be a Kickstarter campaign for a card game called The Binding of Isaac: Four Souls. Asking for only $50,000, funding has already surpassed half a million dollars at the time of this article's writing with fans clamoring to get a copy of this new card game.
According to the campaign page, McMillen came up with the idea for the game when he was "sick with the flu, stuck on the living room couch, bored out of my mind...within 5 days I had roughly 200 cards, drew them up and started testing things." The card game itself plays just like the video game with players exploring, collecting loot, and fighting monsters and bosses. Beating a boss results in acquiring one soul and the first player to end their turn with 4 souls is the winner. While this is the basic premise of the game, there's a lot more to it than that, including elements of PvP and betrayal.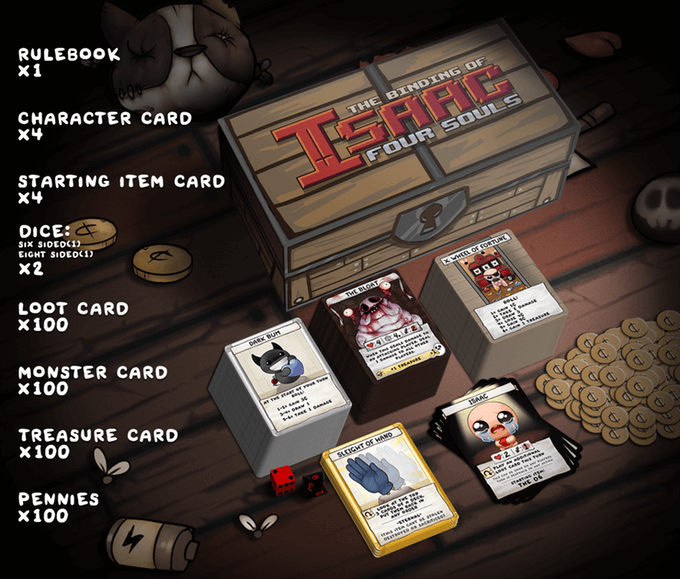 Do you plan on backing The Binding of Isaac: Four Souls? Have you ever played the video game that it's based on? Comment below!