Lizzie Borden, Zombie Hunter is Probably Not a True Story, But It Definitely Could Be
Zombie and horror author C.A. Verstraete is offering her own take on these chilling events.
By Chris Morse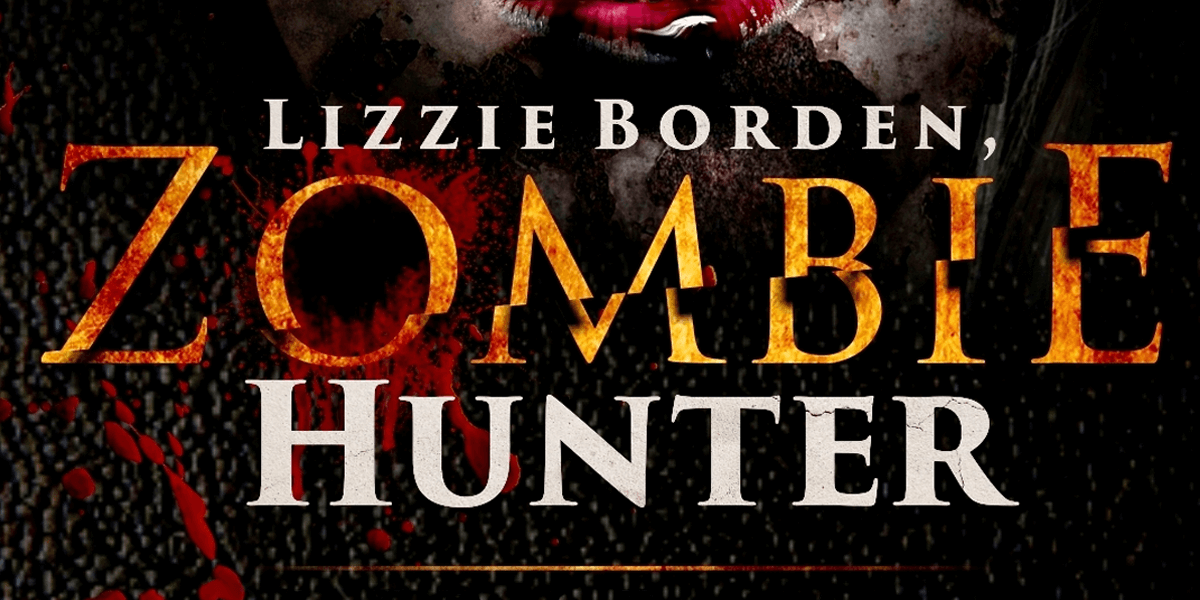 What if Lizzie Borden's horrific axe murders had another explanation? That's the question being posed by author C.A. Verstraete in her Lizzie Borden, Zombie Hunter book series. This semi-historical work of fiction is a fresh, fun take on one of the lesser talked about figures of homicidal fame, at least when it comes to popular culture and media. In recent years, horror twists to historical events have been somewhat well-received, with the likes of Abraham Lincoln: Vampire Hunter making us all appreciate the absurd.
However, Lizzie Borden, Zombie Hunter is a little bit different than those kinds of stories. The true story, or at least the story being accepted as true until Verstraete shed some light on what really happened, is one of horror in itself, so the addition of zombies feels right at home to an otherwise bloody and horrific tale. Lizzie Borden could very well have been a hero in her own right.
The latest book in the series, Lizzie Borden, Zombie Hunter 2: The Axe Will Fall, continues this journey and is sure to be an entertaining read. Here is the full press release.
Lizzie Borden Swings Her Axe Again in New Book!

Inspired by the actual crime scene photos and autopsy reports, Wisconsin author C.A. (Christine) Verstraete offered a new solution to the century-plus year-old Borden murders in her first book, Lizzie Borden, Zombie Hunter. Based on the real-life trial and news excerpts of the day, she answered the question, What if Lizzie did murder her father and stepmother, because the couple had become… zombies?

Now accused, but acquitted, murderess Lizzie Borden is swinging her axe again in the sequel, Lizzie Borden, Zombie Hunter 2: The Axe Will Fall.

While the only possible weapon identified with the1892 murders of wealthy businessman Andrew Borden and his second wife, Abby Durfee Borden, was actually a handleless hatchet, most people today are more familiar with the children's rhyme, Lizzie Borden took an axe… hence the book title.

Months after she is acquitted of the brutal murders of her father and stepmother, Lizzie Borden finds her life torn apart again as she faces a new challenge. In Lizzie Borden, Zombie Hunter 2: The Axe Will Fall, Lizzie and the citizens of Fall River battle a new surge of flesh-eaters, this time with a heartbreaking twist: the infected creatures are friends and family, hidden away by their grief-stricken caregivers.

When her sister Emma becomes a pawn in the growing war against the undead, Lizzie has no choice but to pick up her axe again. With the help of her charming self-defense instructor, Pierre, she vows to end the horrific zombie menace, once and for all. But can she overcome her personal demons and the rampaging monsters, no matter the cost?

The sequel follows Lizzie down an entirely new path. Is it one that will also lead to romance… and maybe even redemption?

The book is available in print, Kindle and Kindle Unlimited. For more information, see the author's website, www.cverstraete.com.
Both of these books are available in print and on Kindle. You can find more information on these titles on the Lizzie Borden, Zombie Hunter and Lizzie Borden, Zombie Hunter 2: The Axe Will Fall pages of the author's official website. Listen, zombie hunting is important work. Maybe let's reserve judgment on Lizzie Borden until we have the full story. Check these books out!