John Rambo Almost Drew First Blood From a Monster
The original idea for Rambo 5 was pretty much John Rambo vs the Predator.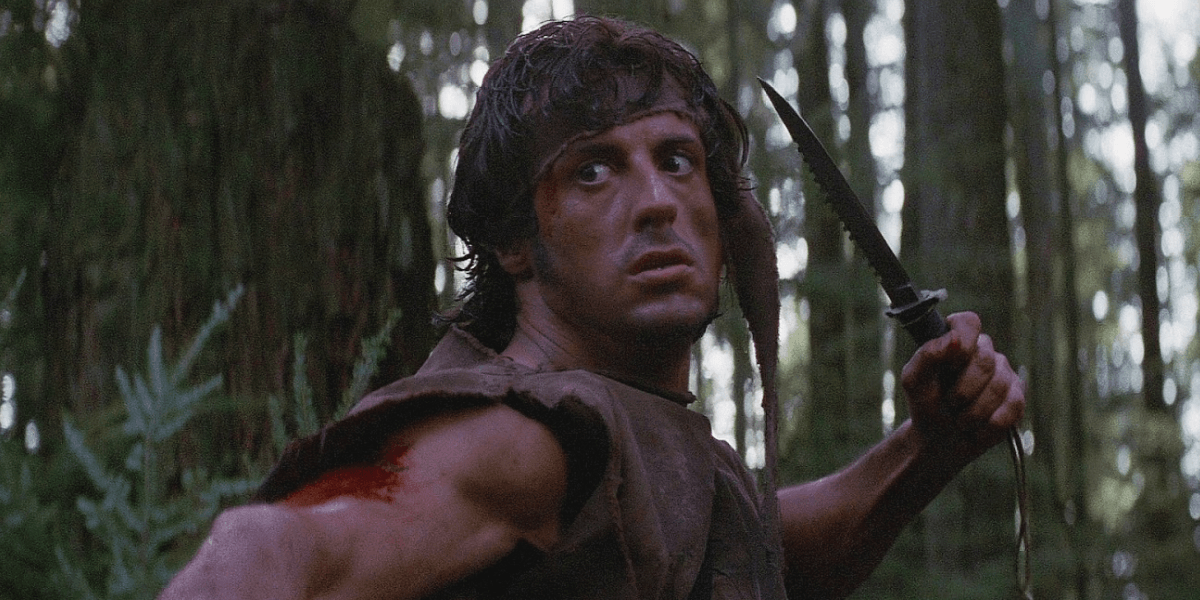 Rambo 5 is officially happening, which is somewhat surprising since star Sylvester Stallone previously announced his retirement of the character back in 2016. This film had been in development for years following the release of 2008's Rambo (the 4th entry in the confusingly-named film franchise).

At one point named Rambo 5: The Savage Hunt, the plot was almost much, much different from the grounded story set to be filmed later this year. Back around 2009, the film's script would have featured everyone's favorite Vietnam War veteran fighting against an inhuman, genetically-modified monster.

Looking back on this proposed idea, we were able to discover an official plot synopsis that was provided to Harry Knowles of Ain't It Cool News from what appears to be a scanned page of the script, giving us hints at what could have been.

[blockquote-0]

Furthermore, Stallone left Knowles a voice mail to shortly after, explaining the creature in a little more detail:

[blockquote-1]

The Savage Hunt is said to have been based at least in part on a novel that Stallone had purchased the rights to called Hunter by Byron Huggins, in which the plot mirrors the original script in nearly every way (a half-human genetic freak set loose in the Arctic Circle, with only one soldier capable of stopping it).

However, instead of taking on a Predator or werewolf-like beast, fans will be treated to a much less sci-fi/horror affair in 2019 with Rambo taking on Mexican drug cartels instead in order to save his friend's daughter. This is perhaps a bit vanilla compared to the original idea laid out in The Savage Hunt, but is certainly much more within the norm that we've come to expect from the series, which is an action movie with a little bit of personal drama sprinkled in for good measure.

Would you have liked to seen John Rambo take on a monster or do you think it's a good thing Stallone tapped the brakes and "let it go" for a while? Perhaps the original idea should still be used in some way, just not with the character of John Rambo involved? Let us know what you think in the comments section.